Bethany Stalter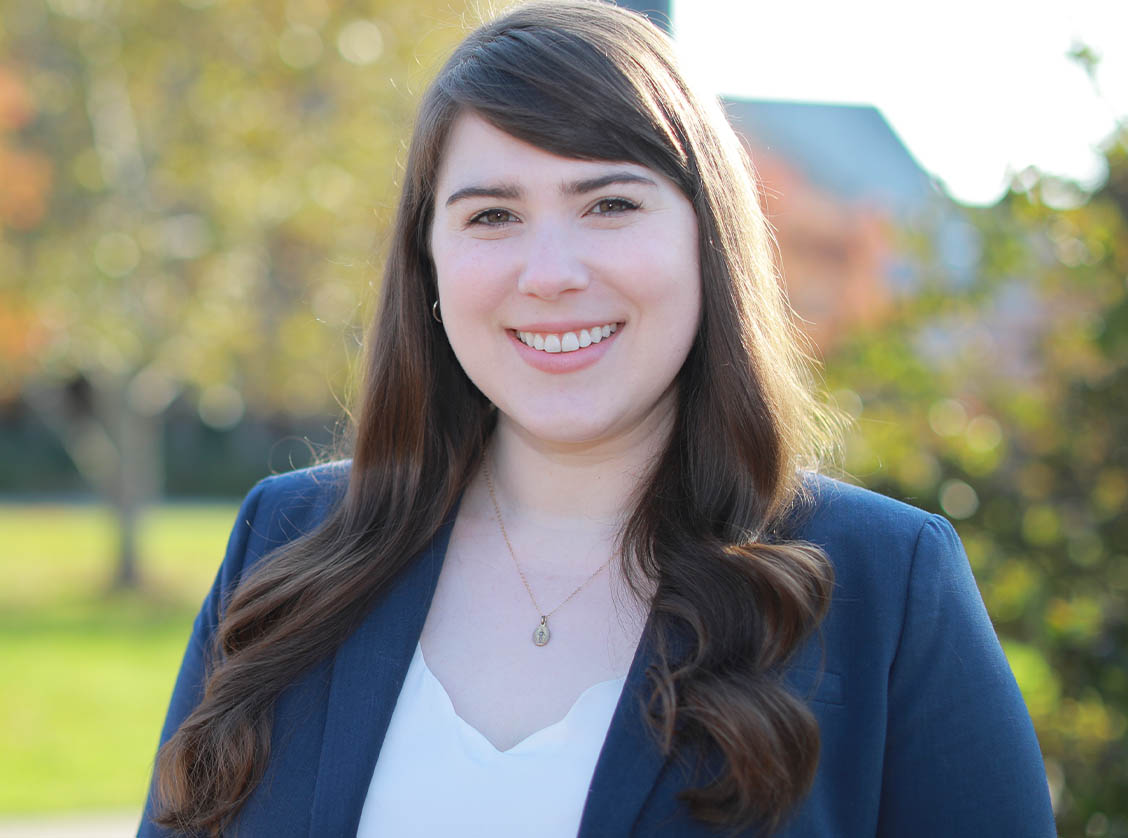 The Tax Controversy Clinic not only gives students significant attorney and client experience, but also provides taxpayers in the community with free and competent legal representation. Bethany Stalter found this experience to be a natural fit.
Hometown: Bowling Green, Ohio
Class Year at Time of Experience: 3L
Legal Interest Areas: Estate planning
Experiential Learning Opportunity: Tax Controversy Clinic
Experience Timeframe: Fall 2021
---
Q&A with Bethany Stalter
What type of work did you do?
I worked with taxpayers to handle disputes with the Internal Revenue Service (IRS). This included collection matters, appeals, and audits, which gave me the opportunity to not only communicate with clients, but also communicate and negotiate with the IRS.
How did Toledo Law prepare you for this experience?
I have had excellent professors at Toledo Law, who have offered not only great teaching, but also mentorship. Advice from my professors was helpful in working effectively for my clients in the tax clinic. Toledo Law also offers a rigorous curriculum which helped me be confident in my legal knowledge while working in the clinic.
What were the benefits of participating in this experience?
The tax clinic gave me the opportunity to work with real clients while I am still in school. Having that real-world experience will be beneficial when I begin practicing.
How will this experience help you advance your career goals?
I went into law school with the hope of connecting with individuals and making a positive impact in Toledo. The tax clinic has helped me begin that process and I am sure the experience will benefit me after graduation.
Why did you choose Toledo Law?
Having grown up in the Toledo area, Toledo Law was a natural fit with my experiences and values. Toledo is full of wonderful people, and I can't imagine going to law school anywhere else.
What advice do you have for incoming students?
Take advantage of the many networking opportunities that Toledo Law offers and don't be afraid to ask people to sit down and talk with you. Getting to know lawyers in the area can help you in so many ways.
What are your plans after graduation?
I hope to go into private practice in the Toledo area and focus on estate planning.
---