College of Medicine and Life Sciences Alumni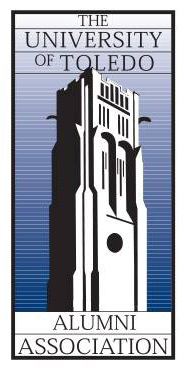 Your University of Toledo Alumni Association is here to provide you with the resources you need to make your post-university experience exactly how you want it to be. There are so many ways for you to get involved and stay connected with your alma mater.
Once you become a member of The University of Toledo Alumni Association, you will receive the monthly e-magazine with articles about fellow alumni, class notes and happenings around the University.
Visit our beautiful campuses for Homecoming and Art on the Mall! Alumni around the country and even across the globe can join your local alumni chapter and attend watch parties for UToledo Rocket sporting events, wine tastings and enjoy networking opportunities that wouldn't be available to you without your UToledo Alumni Association.
View upcoming events and photos and connect with the Alumni Association
---
Alumni Around the World
This map shows the location of all of The University of Toledo College of Medicine and Life Sciences alumni across the country and around the world:
---
Alumni Awards
Each year during Homecoming Weekend, we honor some of our outstanding alumni. Watch these videos that profile the exciting work these two physicians are doing in their communities. Here are recent honorees:
DR. Ann Berger, '88
UTCOMLS Distinguished Alumnus Award, 2019
We welcomed home our 2019 Distinguished Alumni Award recipient Dr. Ann Berger, Chief of Pain and Palliative Care at the National Institutes of Health, during Homecoming weekend in October. She presented a lecture, "The Three Necessary Elements for Palliative Care: Clinical Care, Education and Research" to faculty, staff, students and residents. Dr. Berger gave an enlightening seminar on palliative care, healing connections, and the importance of population as well as individualized care.
Dr. Tom Wakefield, '73
Alumni Association Blue T Award, 2018
The Blue T is presented to a UToledo Alumni Association member and University graduate who has made outstanding contributions to the progress and development of the Alumni Association and his or her alma mater.  
Dr. Tom Wakefield is the 2018 recipient. He received an undergraduate degree in premed in 1970 and a medical degree from the former Medical College of Ohio in 1973.
Wakefield is the James C. Stanley Professor of Surgery, section head of vascular surgery and director of the Frankel Cardiovascular Center at the University of Michigan. He has received nearly $26 million in funded grants for vascular research. Wakefield is passionate about his alma mater. He served as president of the Alumni Association during the 2014-15 school year and is a major financial supporter of the College of Medicine and Life Sciences; the Athletics Department; the Alumni Association; and the Catharine S. Eberly Center for Women.
Dr. David Barton, '89
UTCOMLS Distinguished Alumnus Award, 2018
---
Dr. Julian Kim, '86
Alumni Association Gold T Award, 2017
The 2017 winner of the Gold T is Dr. Julian Kim of Shaker Heights, Ohio. Kim, a renowned expert in the treatment of patients with melanoma, breast cancer, soft tissue sarcomas and gastrointestinal malignancies, graduated from the College of Medicine and Life Sciences in 1986. Chief of oncologic surgery and chief medical officer at the Seidman Cancer Center of University Hospitals Cleveland Medical Center and the Charles Hubay Professor of Surgery at Case Western Reserve University, Kim holds the U.S. patent for novel research discovery in adoptive immunotherapy of cancer. His breakthrough process takes immune cells from a cancer patient and activates them in a laboratory in order to infuse them back into the patient to treat the cancer. Clinical trials in patients with advanced melanoma have proven successful, with the treatment helping to slow the advancement of the cancer. His treatment process is being used to assist pancreatic cancer patients. Prior to joining the Seidman Cancer Center in 2006, Kim served as director of the Melanoma Program at the Cleveland Clinic. Seidman Cancer Center is one of only 42 cancer hospitals nationwide.
Dr. Samir Khleif, '90
UTCOMLS Distinguished Alumnus Award, 2017