Welcome from Dean Cooper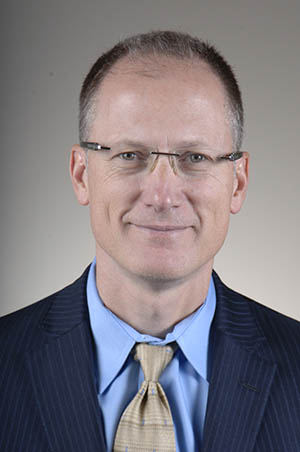 The UToledo College of Medicine and Life Sciences is a student-centered, world-class educational institution for those interested in healthcare and biomedical research.  Our highly qualified faculty and integration of research, education and patient care will prepare you with the knowledge, skills and attitudes for highly competitive careers.
The College of Medicine and Life Sciences on the Health Science Campus has always been on the cutting edge of advanced technology for educating tomorrow's researchers, health-care providers and teachers.  The classrooms and buildings offer you the convenience of wireless technology.  The academic intranet provides Web access to course materials, handouts, and announcements, as well as remote access to lectures.
The College of Medicine takes seriously the commitment to biomedical research.  The University of Toledo has a research budget of more than $56 million funded from the National Science Foundation and the National Institute of Health and other organizations.  Increasingly the College of Medicine is collaborating with investigators from other UToledo Colleges such as Engineering, Natural Sciences and Mathematics, Health and Human Services, Law and Business on innovative projects.
And not only is the College of Medicine located next to several hospital and specialty clinics, our world-class Simulation Center provides an interactive and formative educational experience for students, residents in graduate medical education training programs, and health-care professionals to hone their personal and emphatic skills, as well as their diagnostic and problem-solving techniques.
Most of all, our easily accessible faculty members are dedicated to providing you with an exceptional educational experience.
We hope that you will visit us.  I wish you continued success in the healthcare or biomedical research fields.
Sincerely,

Christopher J. Cooper, M.D.
Executive Vice President for Clinical Affairs
Dean of the College of Medicine & Life Sciences
---
'Dean's Update'
Learn more about the College of Medicine and Life Scences by reading Dr. Cooper's weekly "Dean's Update" email newsletter.