High-tech education. Engaged faculty experts. High job-placement rates.
UToledo's John B. and Lillian E. Neff College of Business and Innovation prepares you for rewarding jobs in the field. The business industry demands skilled professionals ready to accept the challenges of an evolving world. With the highest 4-, 5- and 6-year graduation rates at The University of Toledo, we're committed to giving you the tools and networking opportunities to thrive. Let The University of Toledo be your partner in achieving your educational and career goals.
---
Facts & Figures
3000+
Students
92%
Retention rate (Spring 2019)
91.67%
Six-year Average:
Job placement after graduation
$500K+
Scholarships awarded annually
The John B. and Lillian E. Neff College of Business and Innovation is ranked #235 in Best Undergraduate Business Programs Rankings by U.S. News & World Report for 2021.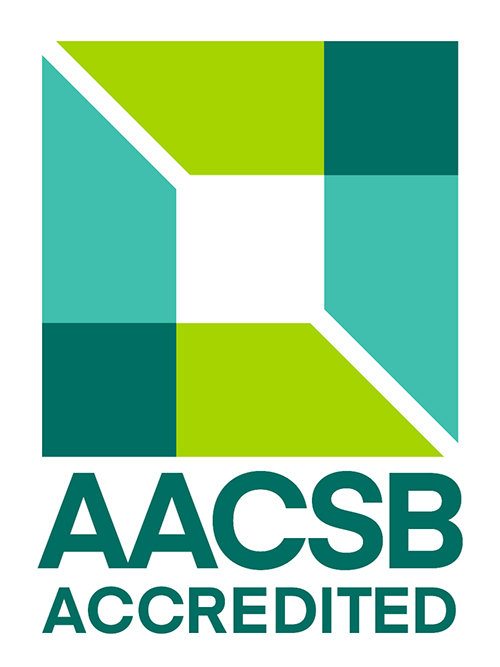 The University of Toledo John B. and Lillian E. Neff College of Business and Innovation is one of a select group of business schools that meets the most rigorous standards of excellence in business education set by the Association to Advance Collegiate Schools of Business (AACSB). There are 876 business institutions in 57 countries and territories that have earned AACSB Accreditation. Similarly, 190 institutions hold an additional, specialized AACSB Accreditation for their accounting programs. The College of Business and Innovation currently holds both accreditations.
Meet Lesline Sims
'20, Bachelor of Business in Accounting and Information Systems
"I decided to double major because that way one can have more diversity in their skill sets."
Read More
Meet Drew Rosi
'20, Bachelor of Business in Finance
"Being able to graduate college and pursue a career in football or finance or something else entirely, my time at Toledo will give me the opportunity to be successful in whatever I do."
Read More
Meet Alayna Moscinski
May'23, Bachelor of Business in Human Resources
"Being a COBI student has been one of the most defining and rewarding aspects of my college experience to this point. COBI has offered me a network of classmates that have turned into friends, professors that have turned into mentors, and education that has turned into skill."
Meet DjeneBa Diallo
'20, Bachelor of Business in Finance
"That impact, how I affect the population directly, how I am impacting someone's life, actually seeing the results, being hands-on — that's what drives me."
Read More
Meet Emir Moore
'20, Bachelor of Business in Management and Marketing
"My time at UToledo has been priceless with everlasting memories. I am staying positive and appreciative of the support from The University of Toledo and my family."
Read More
Meet Mariella Santucci
'20, Bachelor of Business in International Business
"My time at Toledo was great and prepared me for my future. I'm the person that I am now because of all my experiences with the Rockets."
Read More
Meet Grant Godfrey
'20, Bachelor of Business in Marketing
"I have grown tremendously the past four years in all areas. I've become a more well-rounded player and person. I have also learned how to be a leader and how to push people to be their best. I have become more resilient as a person. I had many ups and downs like many other athletes, but as bad as it got, I never gave up."
Read More
Meet Obi Anunike
'20, Bachelor of Business in Finance and Management
"I give a lot of credit to my parents. They knew that education was the only way out for them, so they emphasized that for us. My father earned his Ph.D., and my mother also earned her bachelor's degree. They wanted to raise a family in this country, and education made that possible."
Read More
SPRING 2021 TOWN HALL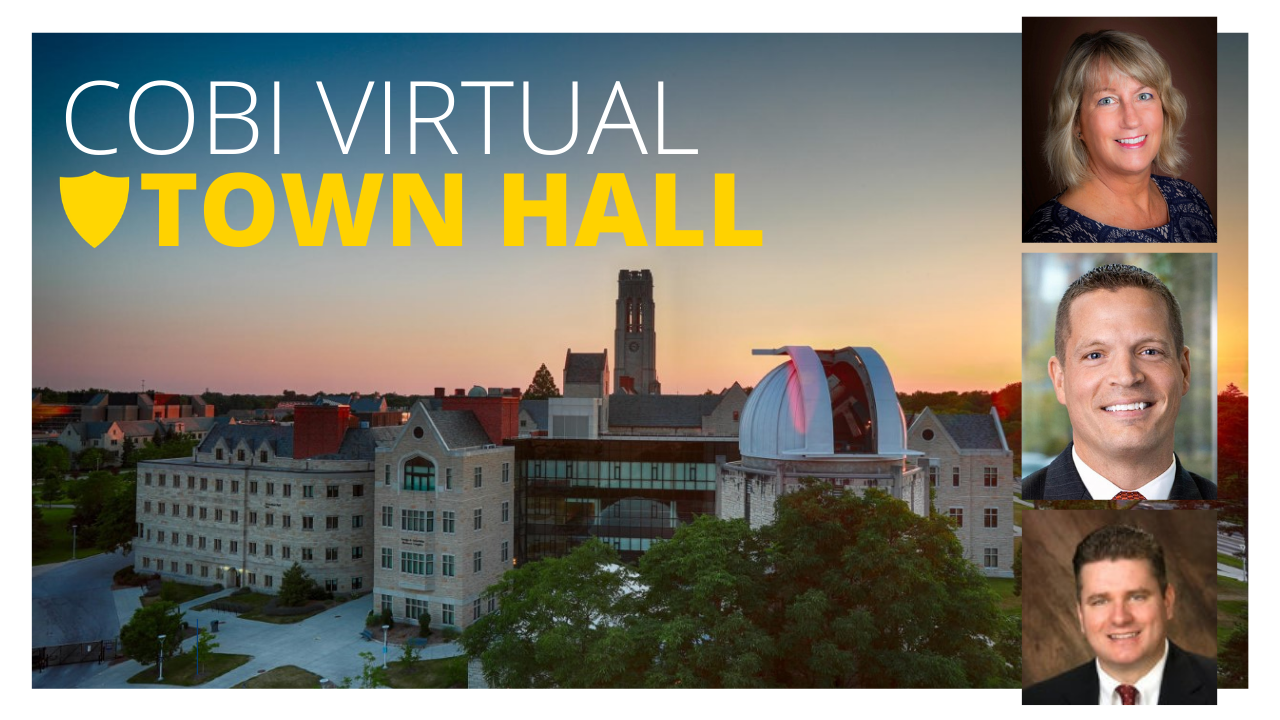 The Spring 2021 COBI Virtual Town Hall is hosted by Dean Anne Balazs, Ph.D. and features Dr. Marc Simpson and Alex Gerken ('00). Dr. Simpson is the John B. Neff Endowed Chair and professor of finance in the college and he discusses his recent practical practitioner-oriented investment research. 
Gerken, an alumnus of the college, is the recently named City President of Fifth Third Bank of Northwestern Ohio.
Click for the Video