The UToledo Lake Erie Center is a research and educational facility focused on environmental conditions and aquatic resources in Maumee Bay and western Lake Erie as a model for the Great Lakes and aquatic ecosystems worldwide.
UToledo RESEARCHERS AND STUDENTS IN THE NEWS
Lake Erie Center's Research Vessel
One of the Lake Erie Center's research vessel's featured in this video is a 28 foot Northriver Almar boat equipped with twin 200 hp Yahmaha motors, a Garmin GPS radar navigation system, and a depth finder.
Nutrients in western lake erie
Lake Erie Center's resident researchers talk to 13abc news regarding nutrients and algae in the western basin of lake Erie.
Invasive Species
Nichole King, technician in Dr. Chris Mayer's lab, discusses invasive species with a local news station.
Information about Algal Blooms
The University of Toledos's harmful algal bloom water early warning buoy reports data live on the Great Lakes Observing System website (GLOS) View the live data.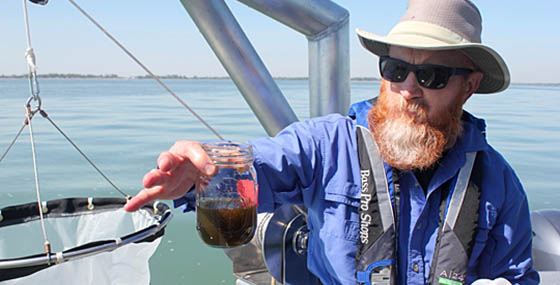 Bulletins are updated weekly until the final forecast is issued in July when the will be reported twice weekly. Review forecasts.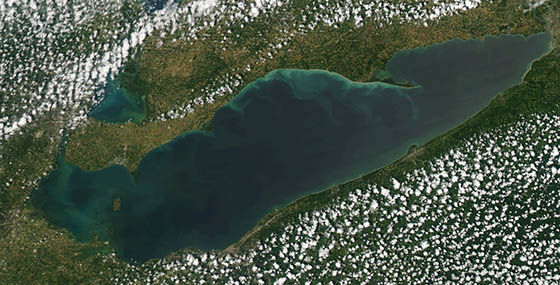 The Moderate Resolution Imaging Spectroradiometer (MODIS) on NASA's Aqua satellites show views of Lake Erie View MODIS images.