Earn Your Graduate Degree At UToledo
The University of Toledo offers more than 170 master's, doctoral and certificate programs. Wherever you are on your career path, we have a program for you.
Renowned faculty researchers and mentors
Cutting-edge facilities, labs and medical campus
Flexible online and part-time degree, certificate and endorsement options for working professionals
The Graduate Success Center to support you with peer coaches, professional development and community with fellow grad students
Learn more about Why UToledo is the best place to pursue your graduate degree.
Want more information?
Loading...
How to Fund Your Graduate Degree
Learn what your funding options are and why UToledo is a great value.
Tuition and Funding
Research and Faculty
UToledo received more than $65 million in competitive national research grants in 2021. Our faculty researchers are world renowned.
Explore UToledo Research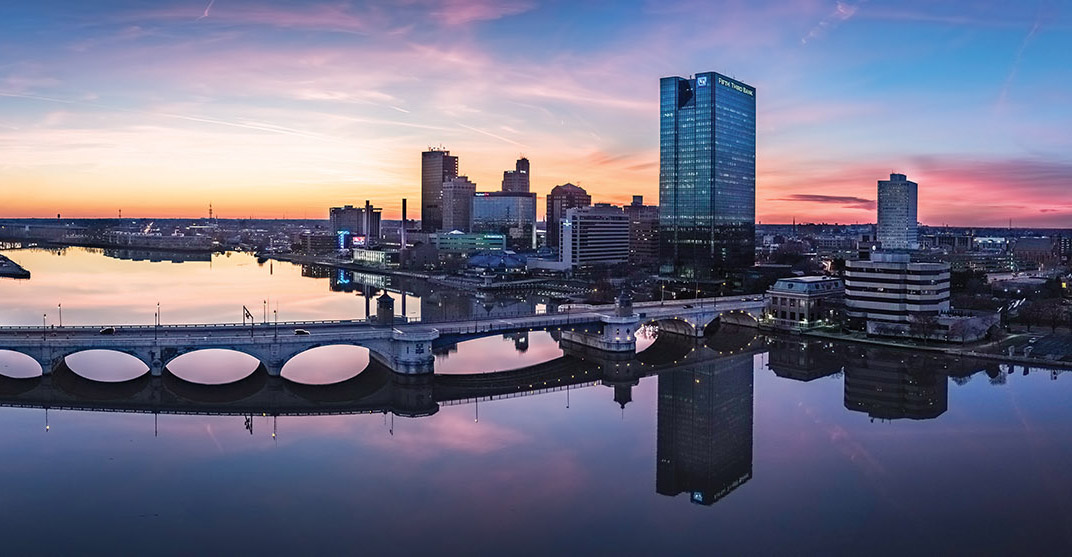 LIVING IN TOLEDO, OHIO
— A SAFE, AFFORDABLE CITY
Toledo is a great place to pursue your graduate studies. Enjoy our affordable cost of living and diverse neighborhoods and career opportunities. Toledo has the cultural amenities of a big city and the close-knit feel of a small town.
Why Toledo is right for you
Graduate Success
Meet Gunnar Kramer
'21, Ph.D. in Environmental Sciences; post-doctoral research National Science Foundation Fellow at Harvard
"I came to UToledo to work with Dr. Henry Streby on a project tracking the migrations of two tiny warblers. I knew that working with Dr. Streby would provide me with meaningful opportunities to gain experience and conduct cutting-edge ornithological research. He definitely improved the quality of my research and the way that I think about science."
Read more about Kramer
Meet Brittany D. Jones
'20, Doctor of Philosophy in Spatially Integrated Social Sciences
"The skills I acquired through my degree program have allowed me to confidently apply for opportunities best fit for my research. It has taught me that, as a doctorate student, you are the CEO of your degree and must stand in your truth as a contributor to universal knowledge, especially as a scholar of color."
Read more about Jones
Meet Tess Posh
'21, Doctoral Degree in Occupational Therapy
"It felt like The University of Toledo was going to support all aspects of my life. Faculty were able to understand that grad school is really important and being a graduate student is a big part of my life, but it's not everything. I am a person who has many different priorities and responsibilities outside of being a student, and thankfully, my faculty were able to understand that and support me."
Read more about Posh