100%
of Ph.D. graduates obtain a first-time position after graduation
94%
Residency match rate exceeds the national average
1 of 19
Schools in the U.S. to offer a B.S. in Pharmaceutical Sciences
5
Bachelor of Science in Pharmaceutical Sciences programs
UToledo — one of the nation's most comprehensive pharmacy schools
Become a pharmacist with a degree from our acclaimed Pharm.D. program. Or find a fulfilling career as a cosmetic chemist, researcher in pharmaceutical sciences or professor. You also can prepare to become a physician or other health professional.
Five research-related undergraduate majors with required internship experience
The nation's only bachelor's degree program in cosmetic science and formulation design
A path to medical school
Six-year Pharm.D. program with exam passage rates that consistently exceed national averages
Internationally known faculty
Four master's programs and two research doctoral programs
A real-world healthcare environment that includes our medical center, as well as medical, nursing and pharmacy schools
Read more about Why UToledo Pharmacy is the program for you.
Want more information?
Want to become a pharmacist?
We have one of the best Pharm.D. programs in the U.S. Our program is unique. With no prior credit, you will become a pharmacist in just six years instead of the eight it takes at many other schools.
Start out in pre-pharmacy and take one of three pathways into our nationally ranked Pharm.D. program.
We don't require the PCAT entrance exam for admission into the Pharm.D. program.
Enter the Pharm.D. program after fulfilling your prerequisites from another university.
Learn in a state-of-the-art medical environment with peers in other health professions.
Be mentored by UToledo pharmacy alumni.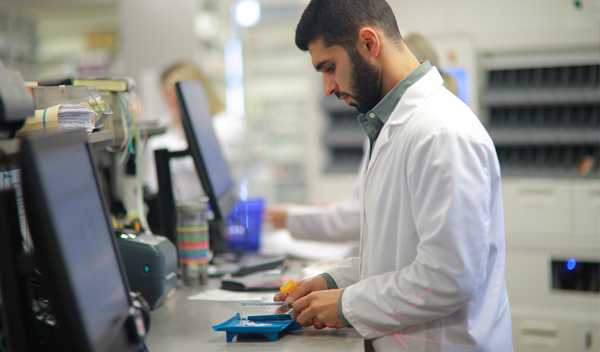 ---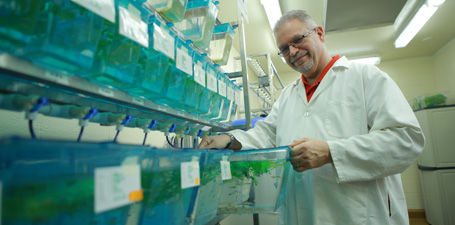 Pharmacology/Toxicology
Our Pharmacology/Toxicology program emphasizes lab work from the start. Undergrads take research courses early in their pre-professional education and learn the effects of drugs on the body. Learn more.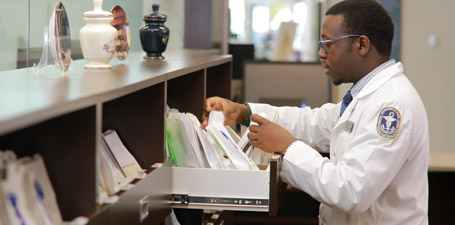 We offer residency training in hospital pharmacy, managed care, critical care and community pharmacy. Learn more.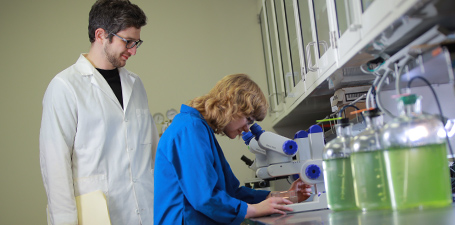 B.S.P.S. students get real-world experience during a 10-week internship in their third year. This internship is mandatory and provides students with practical workplace experience. Learn more.
Meet Jada Bouyer
'22, BSPS in Pharmacology-Toxicology
"My experience at Toledo has been great. I think I've grown as an athlete, but as a person too. I think that's been my favorite part about being here."
Read More
Meet Dyamond Dieudonne
'21, BSPS in Cosmetic Science and Formulation Design
"There are so many things we can do with this degree. It's a very unique program and it's very personalized. You can definitely make it where it feels like it's geared toward you as an individual."
Read More
Meet Jared Malott
'22, Doctor of Pharmacy
"UToledo has an incredible campus environment, and I fell in love with it when I first toured. UToledo has provided me with extensive opportunities for leadership development, to serve to the community, and have academic success. The support for student engagement was a huge deciding factor in ensuring UToledo was right for me. I wouldn't trade my education or time at UToledo for anything!"
Meet Rachel Larmer
'22, Dual Degree in Doctor of Pharmacy and MBA
"I can honestly say I am so happy I made the decision to come here (over 700 miles from where I grew up) because everything I saw as a prospective student held true. Everyone is so supportive and dedicated to the students. UToledo was actually the only college I applied to!"