COVID-19 UPDATES
EMERGENCY FINANCIAL ASSISTANCE FOR STUDENTS
The University of Toledo is organizing emergency financial assistance programs for current students experiencing financial hardship as a result of the COVID-19 pandemic through the existing Rocket Aid application process.
Student Emergency Support
The Rocket to Rocket Fund consists of charitable donations provided by individuals who want to assist UToledo students facing unexpected financial hardships.
UTMC Care Provider Assistance Fund
The Bryan Family Nursing Emergency Fund will make critical financial support available to UTMC healthcare providers who are supporting us most in this difficult time. Gifts will be utilized to deploy an employee assistance program that will provide grants to help with unexpected expenses associated with the current COVID-19.
Pharmacy Facts and Figures
100%
of Ph.D. graduates obtain a first-time position after graduation
96%
the highest NAPLEX passage rate in Ohio
100%
the only university in the country with a passage rate on its in-state MPJE exam
5
Bachelor of Science in Pharmaceutical Sciences programs
Doctor of Pharmacy (Pharm.D.)
Pharmacy is a profession with many career options. Throughout your Pharm.D. experience, our faculty will encourage you to discover your areas of interest and you'll have opportunities for research and international studies in a state-of-the-art facility.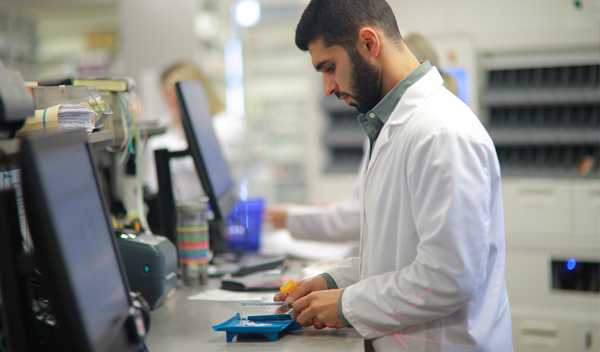 Meet Roanne Reyes
'20, Bachelor of Science in Cosmetic Science and Formulation
"I've always loved science. I was in AP chemistry and AP biology in high school, and I've always loved makeup and the idea of working in makeup production."
Read More