100%
of Ph.D. graduates obtain a first-time position after graduation
96%
The highest passage rate in Ohio on the standard pharmacy exam (NAPLEX)
100%
The only university in the U.S. with a perfect passage rate on its in-state pharmacy law exam
5
Bachelor of Science in Pharmaceutical Sciences programs
Want to become a pharmacist?
We have one of the best Pharm.D. programs in the U.S. Our program is unique. You'll become a pharmacist in just six years instead of the eight it takes at many other schools.
Start out in pre-pharmacy and take one of three pathways into our nationally ranked Pharm.D. program.
Enter the Pharm.D. program after fulfilling your prerequisites from another university.
Learn in a state-of-the-art medical environment with peers in other health professions.
Be mentored by UToledo pharmacy alumni.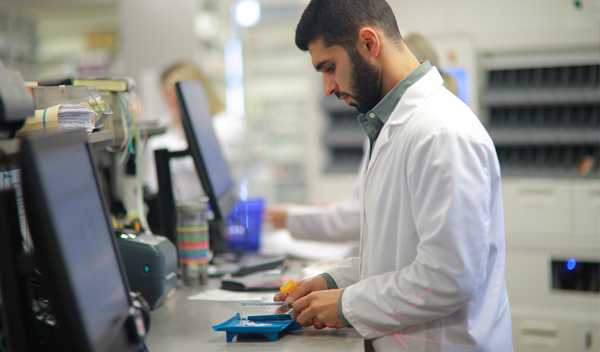 Meet Austin Horton
'20, Doctor of Philosophy in Medicinal Chemistry
"UToledo gave me the resources and opportunity to pursue my research and advance my career."
Read More
Meet Margaret Gorz
'19, Bachelor of Science in Cosmetic Science and Formulation
"My job at Estée Lauder is basically my dream job. I didn't think I could end up there so quickly. But our program really gives us a competitive advantage that makes us stand out. The program helped me pursue my dreams."
Read More