100%
of Ph.D. graduates obtain a first-time position after graduation
96%
the highest NAPLEX passage rate in Ohio
100%
the only university in the country with a passage rate on its in-state MPJE exam
5
Bachelor of Science in Pharmaceutical Sciences programs
Doctor of Pharmacy (Pharm.D.)
Pharmacy is a profession with many career options. Throughout your Pharm.D. experience, our faculty will encourage you to discover your areas of interest and you'll have opportunities for research and international studies in a state-of-the-art facility.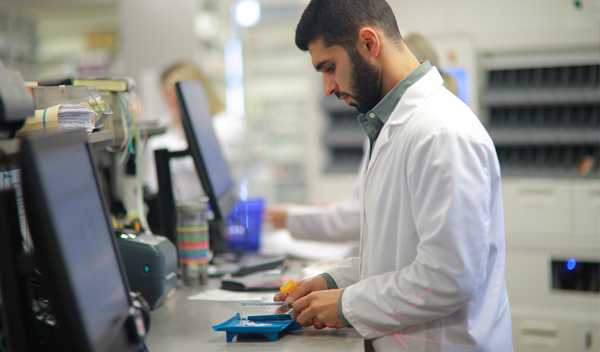 Meet Austin Horton
'20, Doctor of Philosophy in Medicinal Chemistry
"UToledo gave me the resources and opportunity to pursue my research and advance my career."
Read More
Meet Margaret Gorz
'19, Bachelor of Science in Cosmetic Science and Formulation
"Our program really gives us a competitive advantage that makes us stand out. We already have some of that super-specific knowledge in things like the raw materials that go into the products."
Read More