TechTalks include presentations, discussions and workshops focused on techniques and technologies for teaching. Learn more.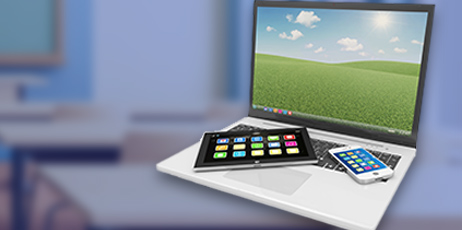 Learn how to use technology in your classroom from Echo 360 lecture capture, green screen studio, clickers and more. 
Learn more.
Weekly series of 20-minute presentations
on a variety of topics. Open to all faculty. Learn more.
Student Observers serve as an excellent resource to faculty members by providing valuable feedback to supplement student evaluations and peer reviews. Learn more.
Carlson Library teaching resources from articles and books to DVD and more.
Learn more.
Check out these educational apps and peer reviews. Submit an educational App that you'd recommend. Learn more.
 

Syllabus Development Resources

The University Teaching Center is offering informational sessions for the newest classroom technology at the University of Toledo: AirMedia.

Take part in a hands-on presentation on a new technology that takes BYOD (Bring Your Own Device) to a whole new level. Using AirMedia, you can walk into any classroom and wirelessly display your presentation from your personal iOS or Android mobile device on the room's screen.  (watch this video)

With AirMedia, students are able to share content from their tablet, cell phone or laptop directly to the classroom's screen and content from several participants can be displayed simultaneously, making true collaboration possible. 

All faculty are welcome to attend!  If you would like to register for one of the below sessions, please email universityteachingcenter@utoledo.edu and include your preferred date and time.

Available sessions:

Date: April 10, 2015                          
Time: 2:00-3:00pm                            
Location: Field House 2910               

Date: April 17, 2015
Time: 3:00-4:00pm
Location: Field House 1270

ADDITIONAL TRAINING SESSION TOPICS:

 

These syllabus resources have been designed to assist UT faculty with the development of their course syllabi and are intended to provide ecommendations based on best practices and to highlight  sections to meet University, state and/or federal requirements.

For information or assistance with syllabus development or training contact the University Teaching Center at 419.530.4508 or universityteachingcenter@utoledo.edu

Learning Ventures Training Schedule and Registration: 

Learning ventures will be offering a series of opportunities during the spring semester focused on course design. Information about the specific content and dates for these sessions can be found on the 

Learning Ventures webpage

.