Teacher-to-Teacher
Teaching tips from UToledo Faculty
Here, you will find links, guides, and locally-made solutions sent to us by UToledo faculty members who have found useful information, products and assistance that they are utilizing in their teaching, now.
If you have tips and/or information for helping us all teach and learn in these new times and you would like to share them with your fellow UToledo faculty, please email us at UniversityTeachingCenter@utoledo.edu and we will make sure they are posted here!
On this page:
Resources & information for creating accessible content


The Office of Accessibility and Disability Resources also offers resources for creating accessible course materials.
Claire Stuve, College of Natural Sciences and Mathematics, and an innovative instructional designer as well as member of the math faculty, has also volunteered to mentor, has provided links to some of her instructional modules:
Claire has also provided a few examples of her YouTube videos:
Help your students learn to develop clear visual depictions of complex ideas using the Infographics Module from the Visual Literacy Initiative. You can use as-is or customize it for your discipline. Get access to more online modules on different topics here: https://www.utoledo.edu/honors/visual-literacy/modules.html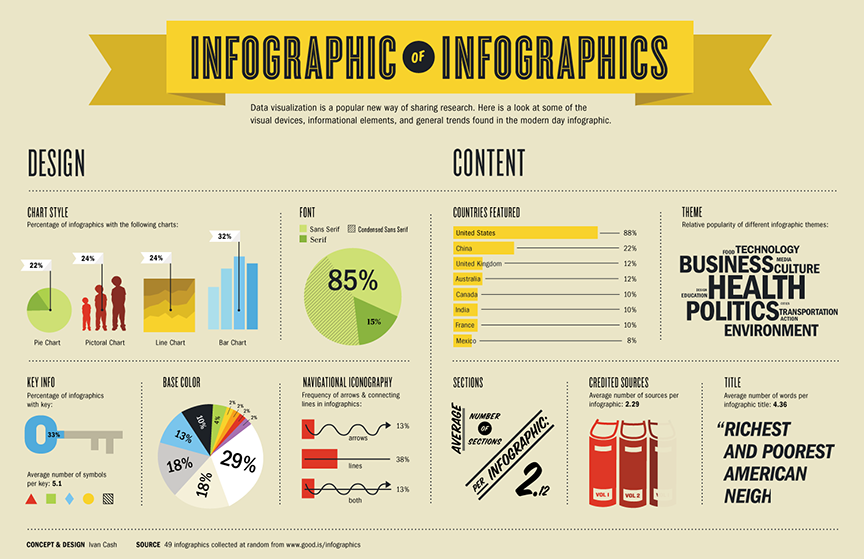 Center for Success Coaching - Student Videos
The Center for Success Coaching has created five short videos to help students with their remote learning. Feel free to add these to your courses:
Narrations and timings can enhance a web-based or self-running slide show. If you have a sound card, microphone, and speakers, and (optionally) a webcam, you can record your PowerPoint presentation and capture narrations, slide timings, and ink gestures.  This tutorial provides step-by-step instructions on how to record a slide show with recorded narration. (From Microsoft Office)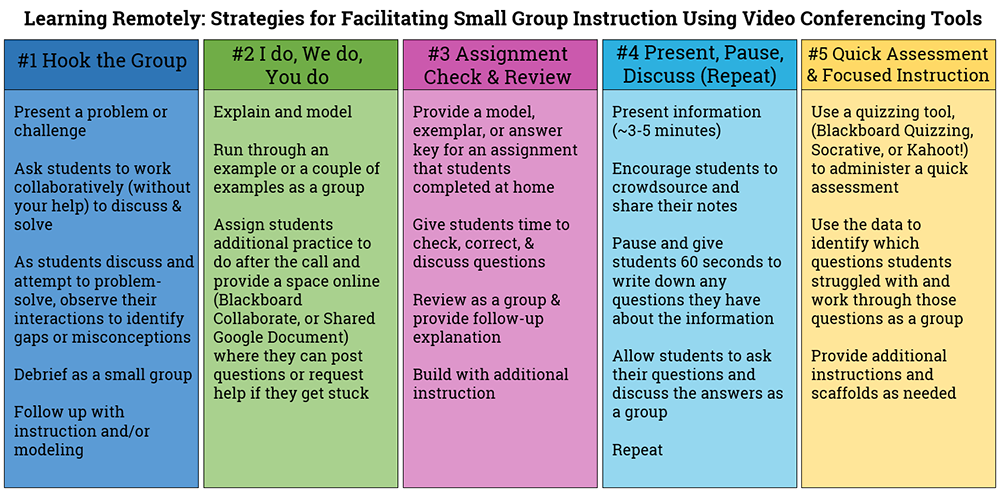 Notes from the field
Advice and successful teaching tips from your fellow UToledo faculty
Mary Hoak, Lecturer, World Languages and Cultures, sent in this article, noting: "I have worried for quite a while that we sometimes are so focused on critical thinking skills and the top of Bloom's Taxonomy that we forget our students who are struggling with the bottom of Maslow's Hierarchy of needs, even in normal times.  Now, students have been slammed by lost jobs, food insecurity, concern about where they will live, plus the desire to be young and with friends, but now being told to distance themselves.  They are, however, the ones who connect best online.  They are human beings as well as students (not robots).  I think that most of us realize that, but we need to be especially patient with them now."
 ECHO360 Instructional Videos
Kristi Reuille, Assistant Professor, Nursing, has created two Echo360 instructional videos to help faculty and students navigate the Echo360 interface.
 Using Blackboard Collaborate
Ritu Chakravarti, Assistant Professor, Physiology and Pharmacology, shared: "This morning, we tested Blackboard Collaborate to create a virtual classroom for my upcoming class, where we can have a live presentation. It worked great, and students loved it. This platform allowed them to interact with me and other classmates in real time." 
TEACHING OBSERVATION SERVICES
 The University Teaching Center (UTC) provides three different means of producing observations, and all three can be used, at the faculty member's choice, in evaluation materials. Our teaching observation options serve as  excellent resources to faculty members by providing valuable feedback to supplement student evaluations and peer reviews.