Events and Training Sessions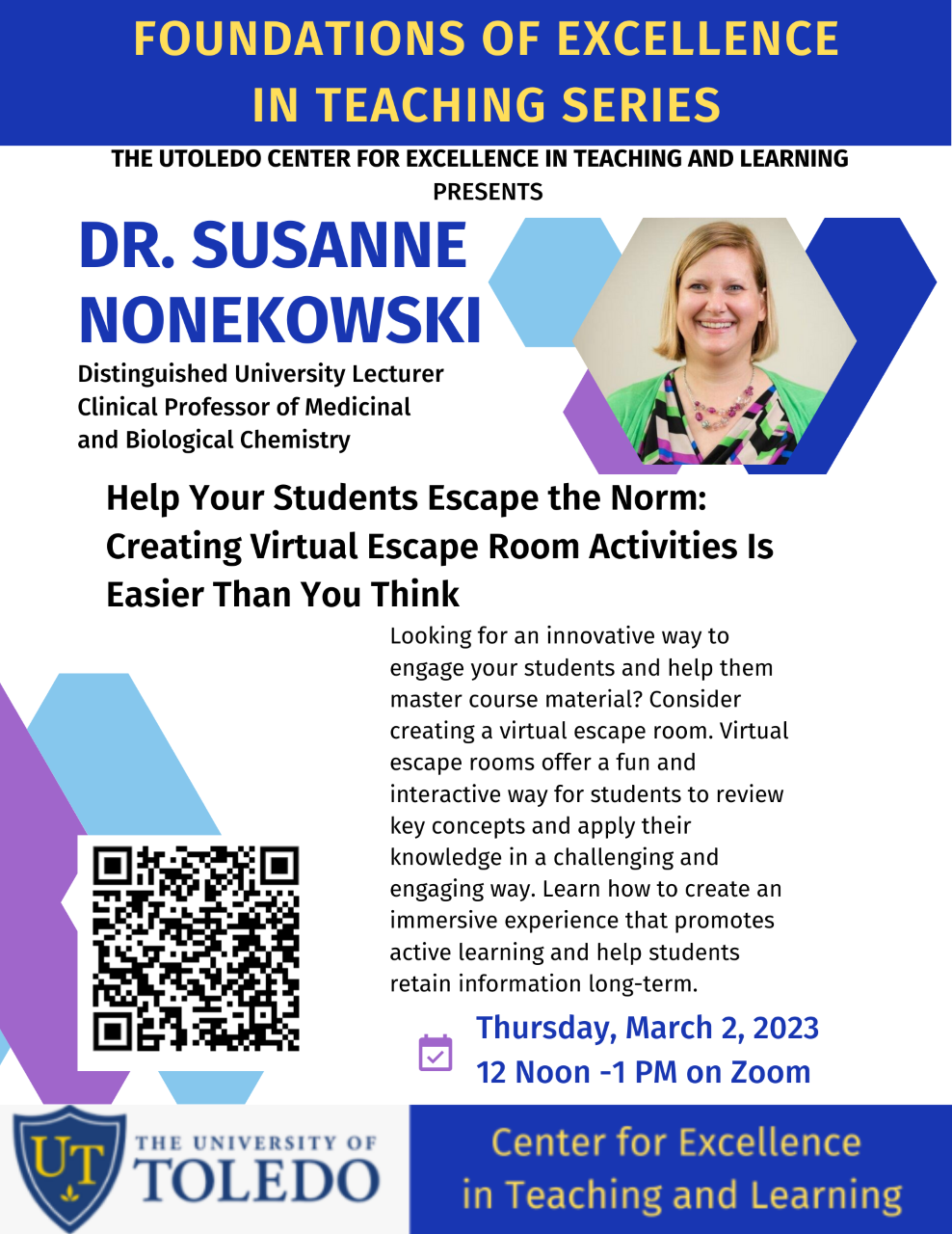 PLEASE SCAN THE QR CODE BELOW OR CLICK HERE TO REGISTER: 
https://us02web.zoom.us/meeting/register/tZAuduyorDsqHt34PNgjXs7eA96oVnCr4QDT
Help Your Students Escape the Norm: Creating Virtual Escape Room Activities Is Easier Than You Think  
Dr. Susanne Nonekowski
Distinguished University Lecturer 
Clinical Professor of Medicinal and Biological Chemistry 
Looking for an innovative way to engage your students and help them master course material? Consider creating a virtual escape room. Virtual escape rooms offer a fun and interactive way for students to review key concepts and apply their knowledge in a challenging and engaging way. Learn how to create an immersive experience that promotes active learning and help students retain information long-term. 
Time : Mar 2, 2023 12:00 PM Eastern Time (US and Canada) 
Meeting ID : 843 1502 0049 
Security Passcode 580640  
Registration Link: https://us02web.zoom.us/meeting/register/tZAuduyorDsqHt34PNgjXs7eA96oVnCr4QDT
 
 Learn more and access CDI application

---
STUDENT SUCCESS SUMMIT 2022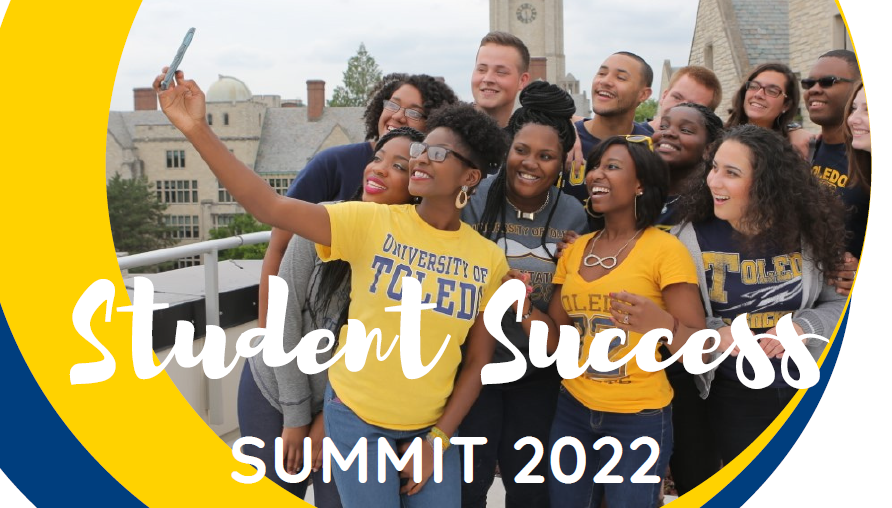 The Office of the Provost is excited to announce the inaugural Summit on Student Success, to be held on Friday, April 8th from noon-3 pm. This virtual event will allow faculty, staff and administrators to hear from students how we can support their success and learn concrete, evidence-based strategies that each of us can use to support the student experience at UToledo. Learn  More.  View Summit Flyer   
---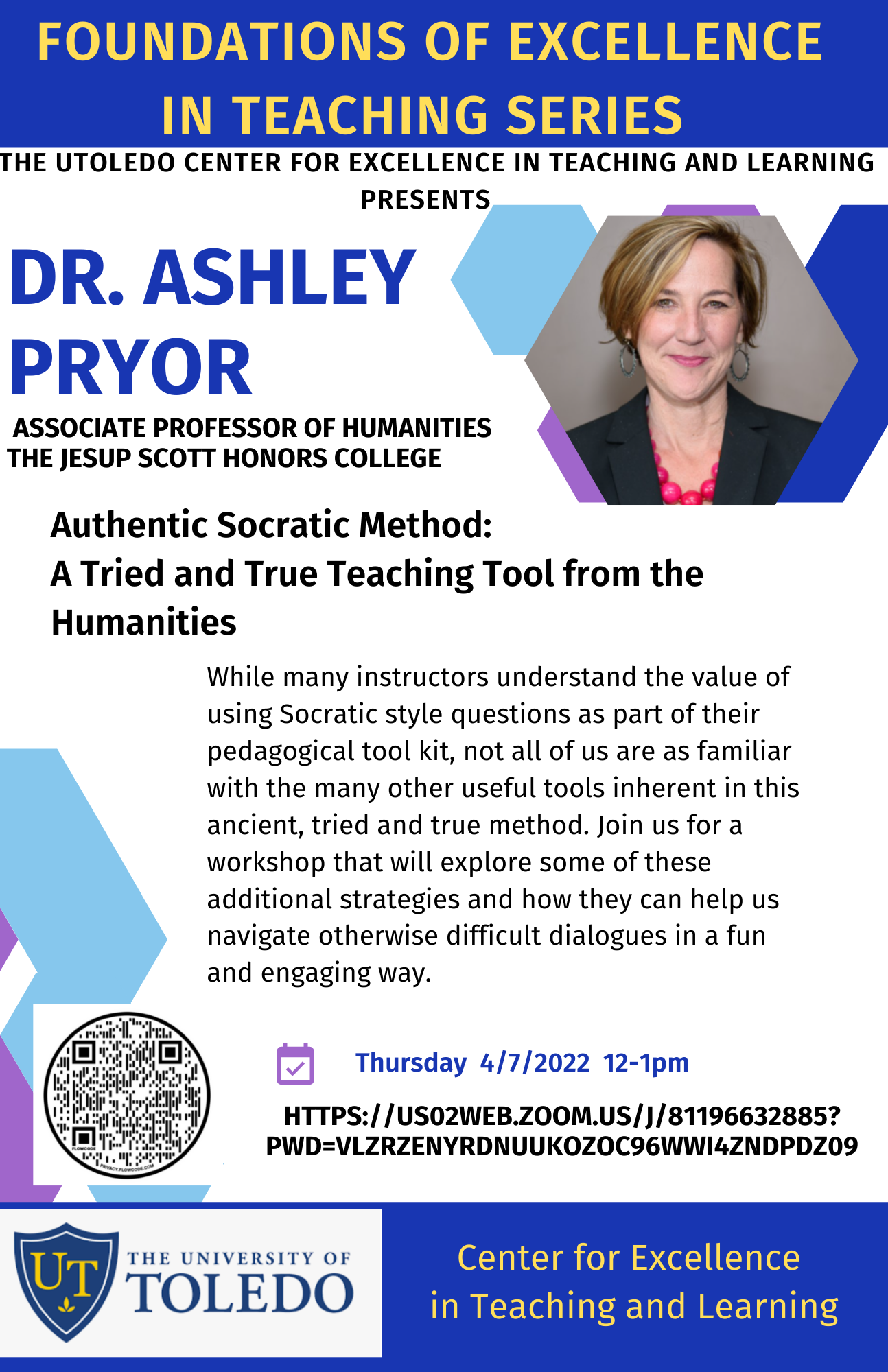 ---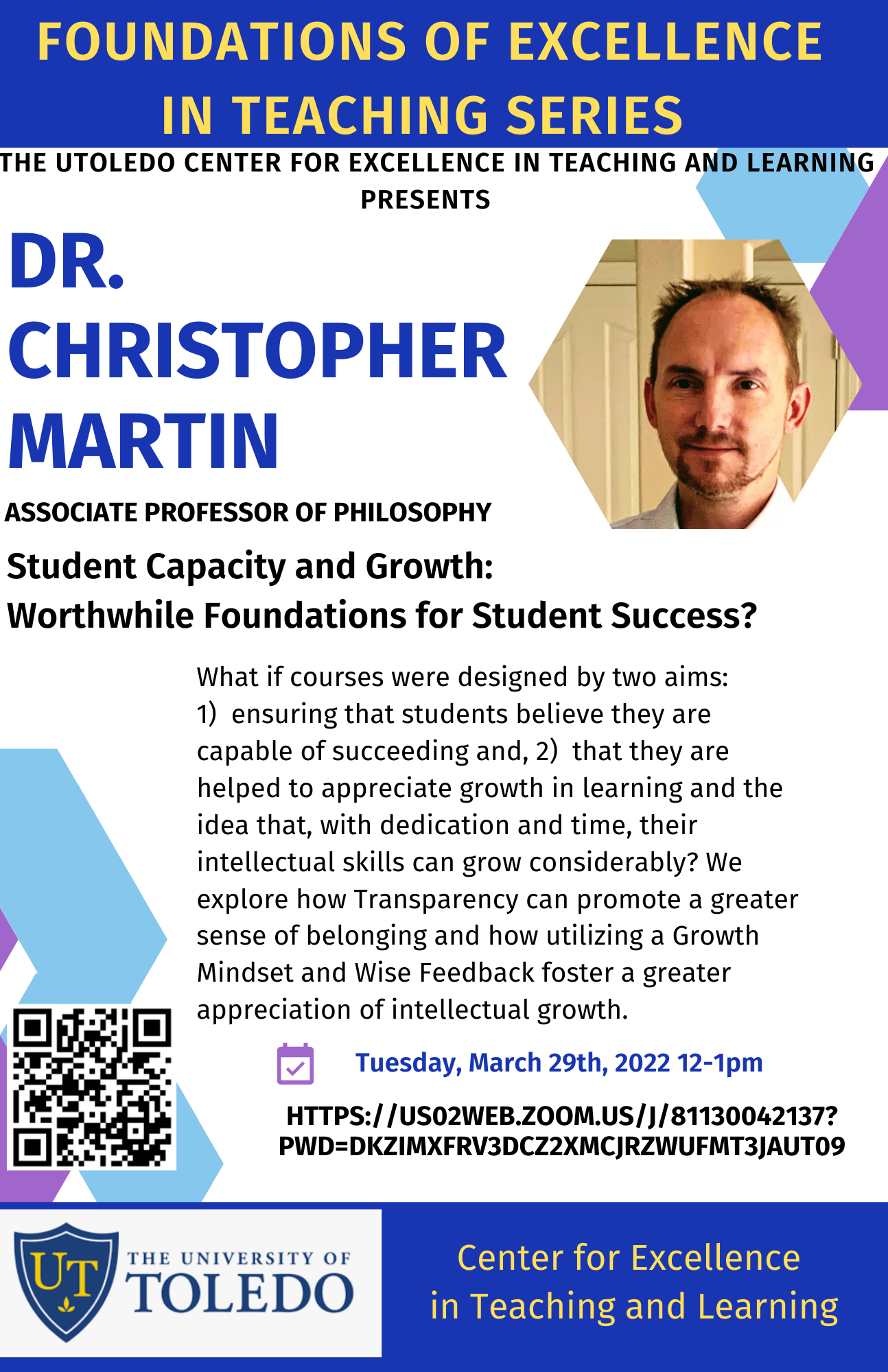 ---
Addressing The Elephant In The Room: Course Strategies To Help Students Manage Feelings Of Imposter Syndrome 
View Presentation by Dr. Susanne Nonekowski
March 3, 2022
---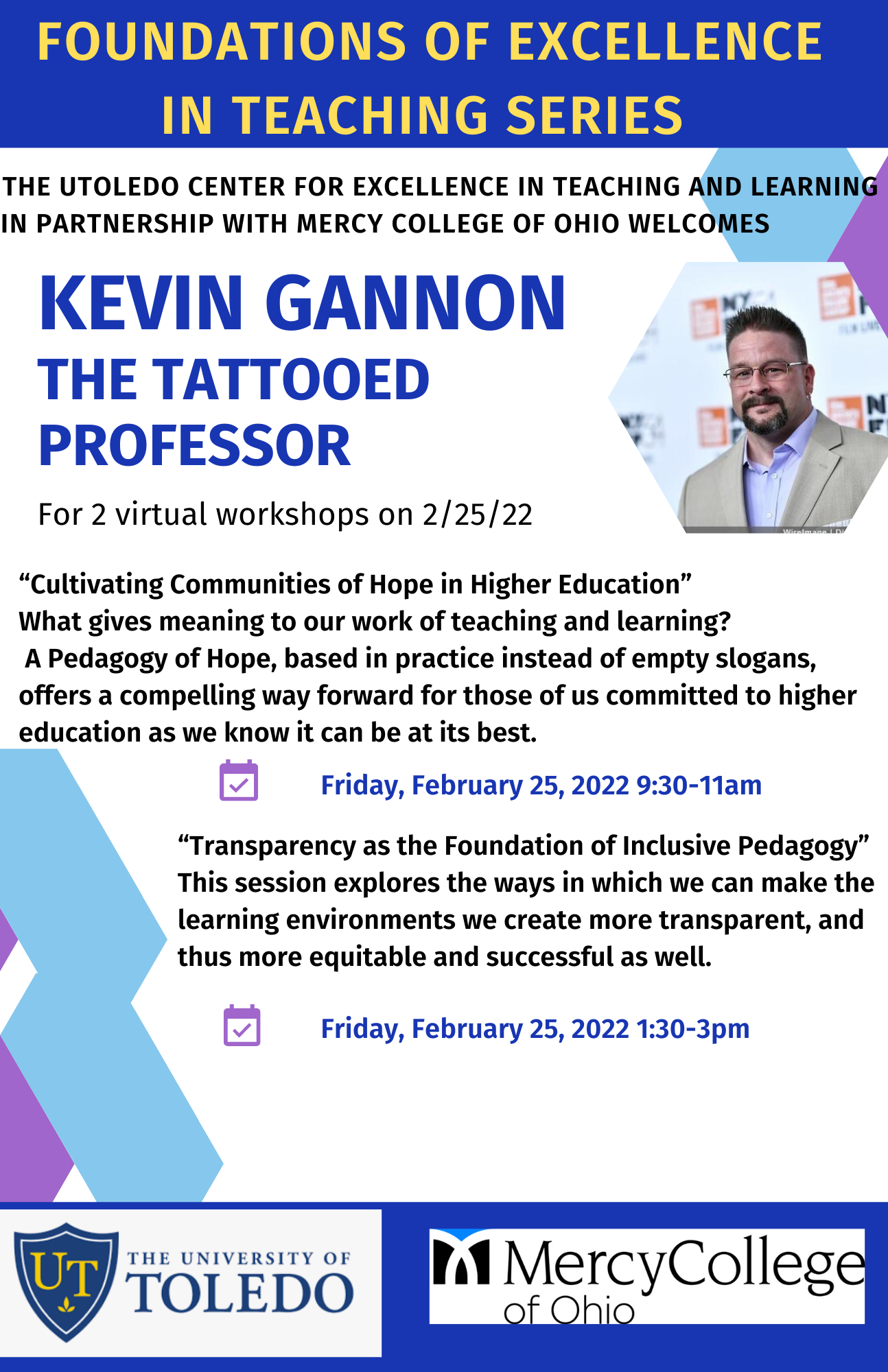 Co-sponsored by Department of Educational Studies in the Judith Herb College of Education
View Transparency as the Foundation of Inclusive Pedagogy 
VIew Cultivating Communities of Hope 
---