Run/Walk with the Dean
<< Back to College Homepage | Office of the Dean Homepage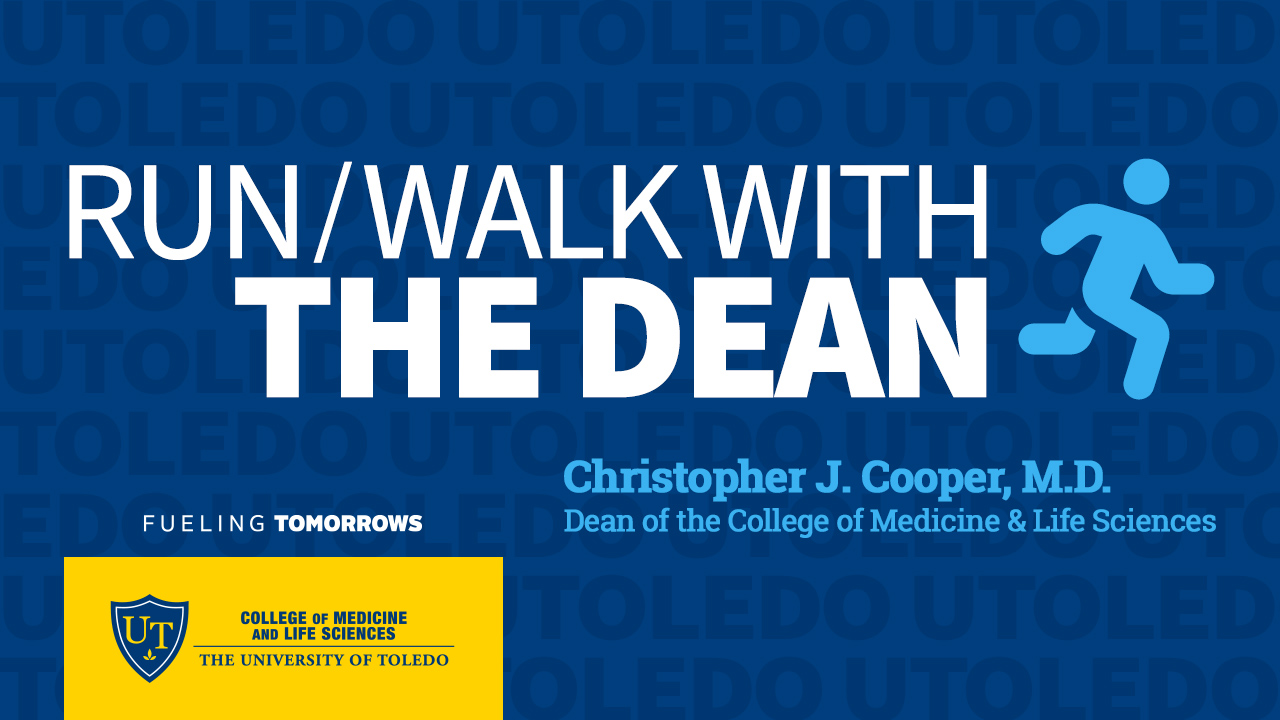 College of Medicine and Life Sciences students, along with some faculty and staff, participate in a run/walk with the dean event on campus or around Toledo.
The monthly event is an opportunity for students to connect with Dr. Christopher Cooper, dean of the College of Medicine and Life Sciences.
Participants, including the dean, walk approximately two miles and run approximately four miles at different locations around Toledo, including both Health Science and Main campuses. Breakfast, lunch or dinners is typically held afterward for discussion and further one-on-one time with the dean.
"We have a very talented group of students and faculty that are committed to the emotional and physical health of our college," Dr. Cooper said. "It is really a great pleasure spending time with these young women and men, and having the opportunity to hear directly from them their stories."
Schedule for 2023-2024
Previous Dates
Thursday, August 24 at 6 p.m. on Health Science Campus
Tuesday, September 26 at 5:30 p.m. on Health Science Campus
Monday, October 30 at 5:30 p.m. at Ottawa Park in Toledo
---
Next Run
Tuesday, November 28 at 5 p.m. on Health Science Campus
---
Video