Curriculum and Didactics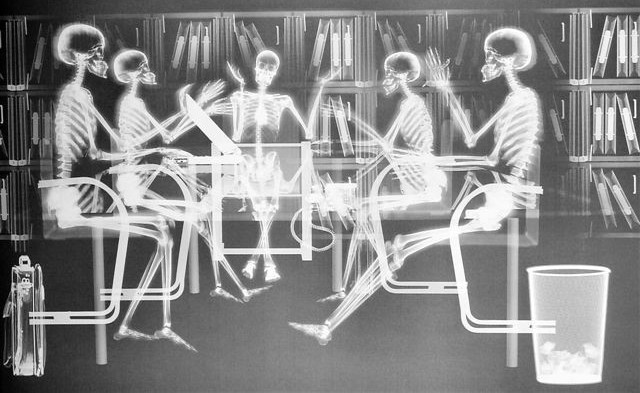 X-ray Conference
Held every Wednesday morning from 7:30 to 8:30 a.m. It is a Continuing Medical Education program and is well-attended by faculty and residents. During these conferences, residents and faculty review recent cases to ensure a high standard of patient care.
Morning Lecture Series
The series includes presentations orthopedic specialties, surgical techniques, anatomy, medical and legal based lectures.
Journal Club
A monthly event where residents and faculty meet informally to discuss recent articles from Orthopedic Surgery-related journals. Journal Club serves as a forum for residents and faculty to discuss the current advancements and controversies in Orthopedics. They are hosted by one of the attending physicians at a local restaurant. 
Grand Rounds
Monthly lectures featuring a well-known visiting professor. It is a Continuing Medical Education program that assists faculty and residents to gain updated knowledge in specific areas of Orthopedics.
Psychomotor and Surgical Skills Lab
The Orthopedics Psychomotor and Surgical Skills Lab was designed to enhance the learning process by introducing new technology and surgical skills to our residents. The lab provides an inclusive view into external and internal fixation, along with many other imperative skills that our residents need to become a competent surgeon.
Anatomy Lab
A cadaver is available for residents to practice surgical techniques/procedures prior to undertaking the same procedures in the operating room. This allows residents the opportunity to perform the surgical procedures in a more learner-friendly and less tense environment.
Research
An important aspect of orthopedic training. All residents complete a research rotation, where they work with our attending physicians and research faculty. The department also has a relationship with the chairman of the bioengineering department, resulting in the collaboration of studies on biomechanics.
Annual Meetings
All residents (PGY1 - PGY5) attend conferences throughout the year.
*Photo Courtesty_of_http://www.ttuhsc.edu/fostersom/orthopaedics/images/skeletons.jpg