Radiology Residency Program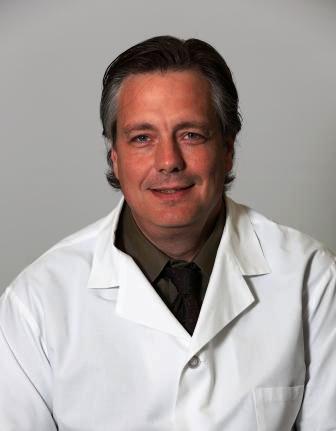 Welcome to the University of Toledo Health Science Campus and the Department of Radiology.  We offer cutting-edge technology applied to patient care based uniquely in both an academic setting and community hospital.  While you acquire the knowledge you need to become Board Certified in Radiology, you will experience the excitement and stimulation of teaching students and residents in a clinical/research environment, and at the same time, enjoy the resources of a large, modern community hospital in a private practice setting.  It is truly the best of both worlds.
We have a long tradition of success preparing new physicians for either private practice or an academic career.  We are an intimate program with 16 residents, yet a large faculty of 47 radiologists practicing and teaching in the finest hospitals in the Toledo area, including the University of Toledo Medical Center, The Toledo Hospital, and Nationwide Children's Hospital, Columbus, Ohio.  We have access to over 1,500 inpatient beds and over 500,000 imaging examinations.  All three hospital systems are state of the art and modern facilities that allow our faculty and program to take advantage of the unique strengths of each location.
Radiology is an expanding and highly technical field that has an unparalleled direct impact on the human condition.  At the same time, we value human contact and teamwork among our entire staff; from residents to technologists, secretaries, and faculty.  We think it is important that you find a program that both prepares you intellectually and at the same time meets your personal needs.  We consider our residents to be colleagues and strive to create an academic community of physicians who place importance on human relationships while practicing high-tech medicine.
We think radiology is fun, and share this experience with our resident community. We are a growing program that has met new challenges and has become even stronger, with a larger faculty and clinical opportunity than we've ever had.  We invite any applicants who have similar interests, are positive and energetic, and enjoy working with a team devoted to creating excellence. 
 TJ Lewis, M.D.
 Residency Program Director
Videos
Hear from our residents about the program, rotations and life in Toledo. 
The University of Toledo Radiology Residency Program has a long tradition of success preparing new physicians for either private practice or an academic career.
Picture your future in Toledo.
---
About Radiology
Professor Lee Woldenberg, M.D., talks about why he went into Radiology.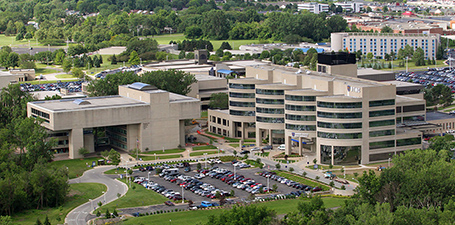 Residency Highlights
From a modern, secure library to state-of-the-art clinical facilities, read more about the highlights of the program.