Welcome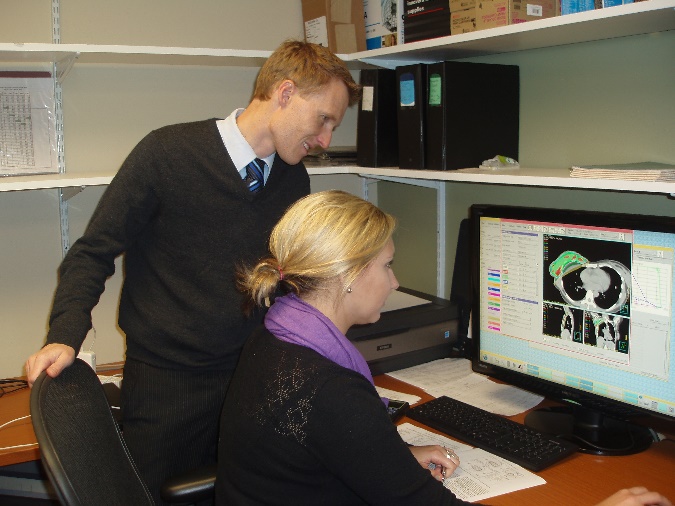 On behalf of our faculty and staff of medical physics division, we would like to welcome you to the University of Toledo's Medical Physics webpage. We hope you find the information here useful and get most of your questions answered. 
The Medical Physics program at The University of Toledo College of Medicine and Life Sciences has been in existence for nearly four decades and has produced many professionals who are leaders in the field today. Our goal is to continue producing intellectually stimulated individuals who will possess advanced knowledge in the field of medical physics and would be prepared to excel as clinicians, academic medical center's faculty, and researchers in the field of medical physics. We remain proactive about achieving this goal through seeking, attracting and retaining graduate faculty of the highest calibers and maintaining the highest standards of excellence in our didactic course works, clinical clerkship and other scholarly programs.
In this CAMPEP-accredited Medical physics program, we offer both MSBS and Ph.D. degrees with concentrations in Radiation Oncology Physics and in Diagnostic Imaging Physics. The Master's degrees are administered through the UToledo College of Medicine's Master of Science in Biomedical Sciences (MSBS) graduate program. They are based in the Departments of Radiation Oncology, and Radiology, located on the Health Science Campus.
The doctorate degree offering is a Ph.D. in Physics with specialization in medical physics, offered by the College of Natural Sciences and Mathematics, through the Department of Physics and Astronomy. Students in this program must satisfactorily complete the core physics courses and pass the physics Qualifying and Comprehensive Exams. In addition to satisfying all of the requirements for the physics Ph.D., these students will complete the medical physics courses and the required clinical clerkship within the College of Medicine, and will pursue appropriate dissertation research applicable to medical physics.
Graduates of UToledo are highly qualified to pursue board certification as medical physicists or to compete for available positions in clinical medical physics residency.
Visit the College of Graduate Studies website to learn more about the application process or to gather information about other graduate programs offered at UToledo.
This CAMPEP-accredited program leads to Degrees of Master of Science in Biological Sciences (MSBS), Doctor of Philosophy (Ph.D.) with specialization in Radiation Oncology Physics, or Diagnostic Imaging Physics, and satisfies the requirements for those credentials set forth by the State of Ohio. Graduates of this program will gain eligibility to take part I of the American Board of Radiology (ABR) certification. Requirements for additional licensure/advanced practice certification/endorsement may vary from state to state. Please check with the appropriate licensing body in the state where you intend to practice to verify that the desired UToledo program will meet the eligibility criteria for the credentials you seek. The following national sites contain state board directories.
Videos
Medical Physics as a Career


UToledo medical physics tour Radiation Oncology
How to Become a Medical Physicist in the U.S.