Urology Residency Program
The Urology residency training program in the Department of Urology at The University of Toledo is a fully accredited and ACGME certified program. We offer a five-year training program for two residents at each year of training.
Our Educational Philosophy
The objective of the Urology program at the University of Toledo is to train urologists of the highest quality with the knowledge, clinical acumen and surgical skills to care for the entire spectrum of urological disorders.  We believe in a rigorous academic training program with a strong didactic schedule, busy surgical caseload, and a valuable research experience.  Particular emphasis is placed on teaching our residents the importance of establishing strong physician-patient relationships by the priority we place on continuity of care.  We believe that faculty must dedicate themselves to teaching and that residents must demonstrate a strong commitment to learning.  We expect that the residents trained in our program will become leaders in the urology community and that they will practice urology with personal integrity, high ethical standards, and respect for the rights of patients entrusted to their care.
The urology residency training program was established in 1950. The last ACGME site review of the program was in December of 2011, with full accreditation status. The next site visit is in 2022.
---
Program Description
The University of Toledo, Department of Urology residency training program is a full accredited and ACGME certified program. We offer a five year comprehensive training program. The first post graduate year (R1) of our residency is  spent with 6 months rotating in the general surgery training program. This time is divided into three months of general surgery, and one month each of SICU, Plastic Surgery,  and Colorectal Surgery. The R2 – R5 years are spent in general urology and renal transplantation. Residents rotate through three hospitals and gain experience in all fields of urology including pediatrics and robotic surgery.
The University of Toledo, Department of Urology clinical urological service has been recognized at the national level as being progressive and innovative. It is one of 15 University programs in the United States where renal transplantations are performed by the urology service. We are proud of our certifying board passing success rates. Our program in-service scores are routinely above the national average. Our residents participate in local, regional and national academic research conferences and have won awards for their work.
---
Meet our team
Puneet Sindhwani, M.D., M.S.
Department Chair, Professor
K. Kropp Endowed Professor of Urology

Obi Ekwenna, M.D.
Associate Professor
 Associate Program Director,
Urology Residency Program

Ahmed El-Zawahry, M.D.
Associate Professor
Program Director,
Urology Residency Program
Residency & Curriculum Coordinator
Medical students interested in away rotations
at The University of Toledo can contact the Registrar's office at 419.383.3600.  
---
Program Highlights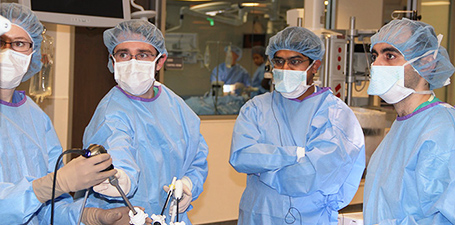 Residents receive extensive experience in general urology, minimally invasive and robotic surgery, urologic oncology, infertility, reconstructive urology, endourology, and renal transplantation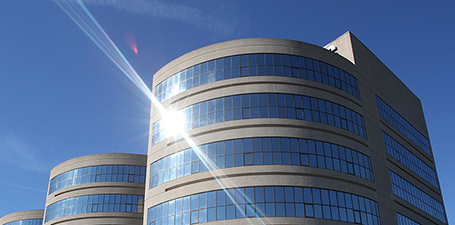 Broad clinical experiences are obtained at three of the region's premier hospitals, The University of Toledo Medical Center, ProMedica's Toledo Hospital and St. Vincent's Mercy Medical Center. Our residents have the opportunity to work with over 25 full-time and clinical faculty members.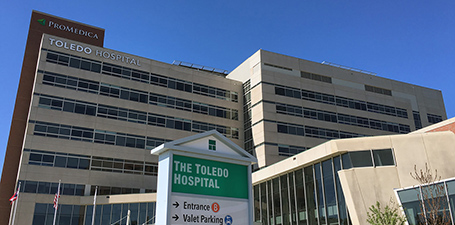 The minimally invasive experience is provided by several expert faculty who perform procedures laparoscopically or robotically, including partial nephrectomy, donor nephrectomy, cystectomy, and pyeloplasty.
---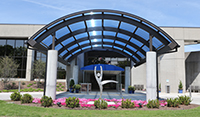 The training in urologic oncology is outstanding, with dedicated cancer clinics at the Eleanor N. Dana Cancer Center at UTMC. The University of Toledo Medical Center serves as a recruitment site for multiple clinical trials for urologic cancers.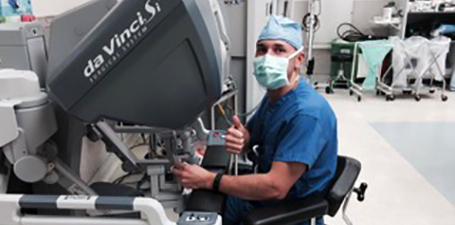 Robust robotic surgery experience is obtained at all three of our Clinical hospitals, with at least eight da Vinci Xi robots, most with dual console set-up, allowing for frequent and early robotic surgery experience.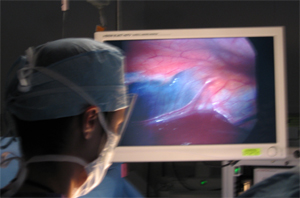 The program provides an excellent infertility experience, with onsite fully staffed fertility lab and multiple attendings trained in microsurgery. 
Contact information
University of Toledo
Department of Urology
3000 Arlington Ave. – Mailstop 1091
Toledo, Ohio 43614
419.383.3505