Visiting Lecture in Medical Humanities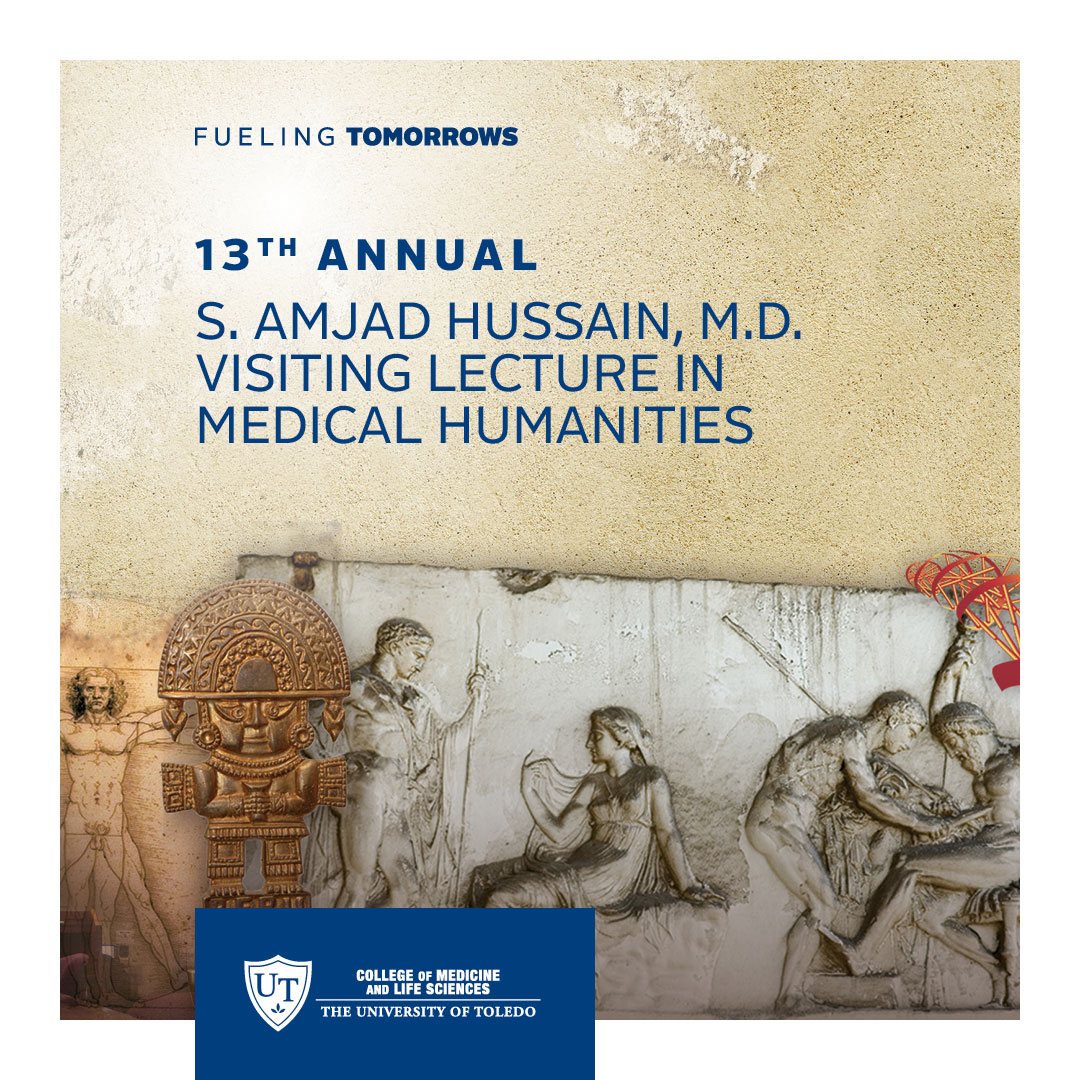 On. Dec. 12: "A Doctor's Humanitarian Journey"
Dr. Mohammed A. Fadlalla, Academic Internal Medicine Hospitalist at the University of Cincinnati College of Medicine, will present "A Doctor's Humanitarian Journey" as part of 13th Annual S. Amjad Hussain, M.D. Visiting Lecture in Medical Humanities.

The lecture will take place Monday, Dec. 12, at 5:30 p.m. in Health Education Building (HEB), Room 110. A reception will begin at 5 p.m.

Dr. Mohammed Fadlalla is an internal medicine trained doctor. He is an academic internal medicine hospitalist and volunteer assistant professor at the University of Cincinnati College of Medicine while also working across the globe participating in and leading international humanitarian medical assignments with Médecins Sans Frontières (Doctors Without Borders). He was raised in Ohio, but born in Sudan before immigrating to the states at 6 weeks old. He received a bachelor's degree in chemistry from the University of Chicago before embarking on his medical career, matriculating at the University of Cincinnati College of Medicine in 2007. After graduating, he trained at the George Washington University Hospital in Washington, DC, where he finished his board certification in Internal Medicine in 2015. 
He had embarked on several volunteer medical missions throughout his journey, always with an eye towards a possible long-term future in global health, before finally earning a Master's degree in Public Health with a concentration in Global Health from the University of Cincinnati. 
At the very start of the pandemic, he was assigned work in a drug-resistant tuberculosis project in Uzbekistan. There, he led medical teams into the outskirts of the country's rural-most state and into people's homes fighting their TB epidemic. After briefly returning home, he was then assigned to the eastern border of his country of birth, Sudan, to help run all of the clinical operations of a refugee camp hospital. He was serving both Ethiopians fleeing civil war in their country as well as underserved Sudanese people from the surrounding host community. Most recently, he was the medical doctor assigned to Médecins Sans Frontières' rescue ship, the Geo Barents. Their aim was to patrol the central Mediterranean Sea between Libya and neighboring Europe and rescue refugees trying to make the dangerous crossing from Africa. Between each assignment Dr. Fadlalla finds himself returning home to his regular academic and teaching practice back in Cincinnati.
Currently, Dr. Fadlalla is continuing to further his education by obtaining a diploma in tropical medicine and hygiene through a course managed jointly by Médecins Sans Frontières in conjunction with the London School of Hygiene and Tropical Medicine.
The lecture was created in honor of Dr. Hussain, an award-winning writer and photographer, an internationally known explorer, a teacher-researcher and a distinguished thoracic and cardiovascular surgeon. Dr. Hussain holds emeritus professorships in thoracic and cardiovascular surgery, as well as humanities at The University of Toledo.