Bachelor of Science in Environmental Sciences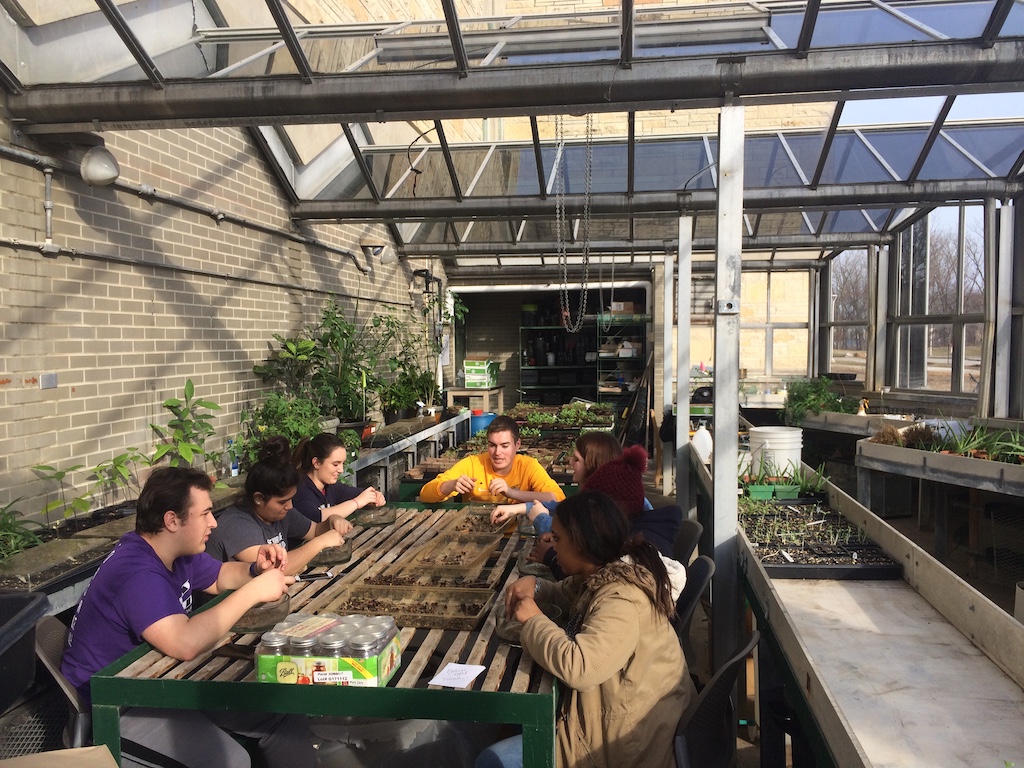 UToledo is one of the region's first universities to offer an Environmental Sciences bachelor's degree. The program is designed for students who want to solve environmental problems through science and data. The NW Ohio region is a perfect place to study the environment. Its diverse ecosystems - wetlands, savannahs, woodlands - combined with its location near Lake Erie, and a large human population, make for an ideal natural laboratory.
UToledo's Environmental Sciences (ENSC) degree program takes a broad, interdisciplinary approach. The curriculum combines science with social science and humanities courses. Students also are required to choose an area of concentration to develop a deeper understanding of a specialized scientific field.
What to expect when you graduate?
A bachelor's degree in environmental sciences from UToledo will give you the scientific, critical thinking and communication skills you need for a successful career. Jobs in the field are growing faster than the national average.
Students have varied career opportunities and are hired by federal and state regulatory agencies; wildlife ranges and zoological parks; environmental consulting firms; state, county and city parks; state natural resource agencies; university and secondary schools; and nonprofit and non-government organizations (NGOs).
---
University Core and General Requirements:
General Degree Requirements
Sample 4-year Plan of Study and Program Requirments
---
B.S. in Environmental Sciences Requirements:
Detailed Course Requirements in the UToledo Catalog
The completion of the Environmental Sciences major requires a minor approved by your advisor. Common minors include Environmental Biology and Geology. Other possible minors include the Minor in Renewable Energy or Minor in Green Chemistry and Engineering.
For prior calendar year requirements, view past UToledo Catalogs

Admission Requirementsfor Direct-From-High-School and First-Time Freshman
---
Internship
All students majoring in Environmental Sciences are required to participate in a 100-hr. environment-related internship (EEES 4940 for 1 credit hour) with a government agency, university laboratory, private corporation, non-profit organization or other approved sponsor. Please see the Department of Environmental Sciences Internship webpage for details.
---
Study Abroad Exchange Programs
Students with strong academic records may wish to participate in an exchange program with either the University of Hertfordshire (England) or with the University of Salford (England) by spending their junior year studying abroad.
Courses taken while studying abroad transfer to UToledo and students graduate according to schedule. Hertfordshire is one of only twelve Environmental Science programs in the United Kingdom receiving a rating of "excellent" by its accrediting agency.