UT ACS Student Chapter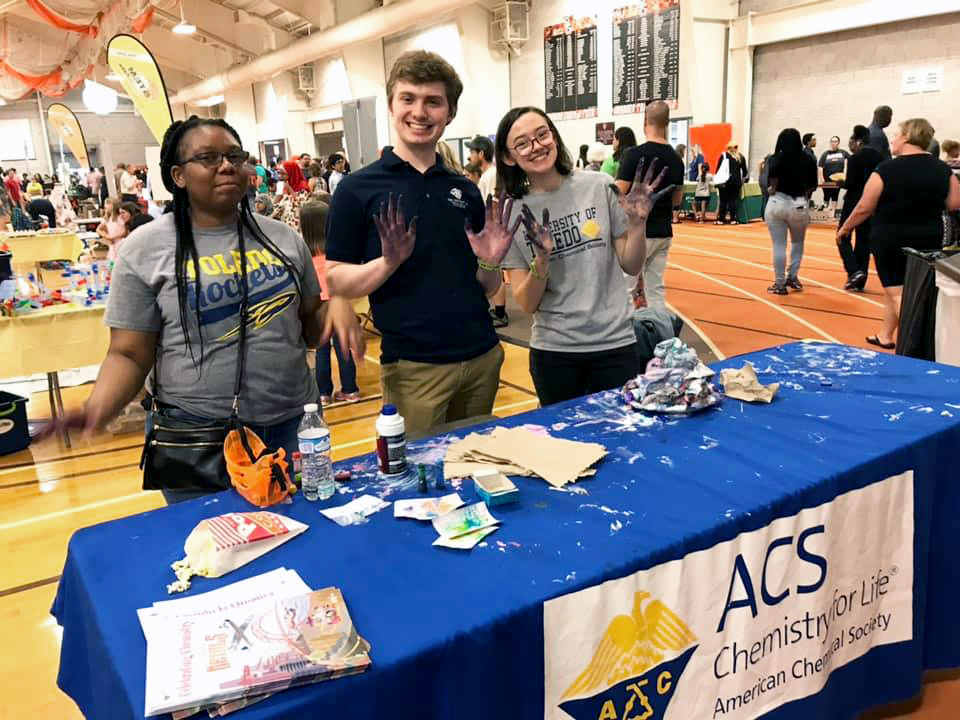 The UToledo American Chemical Society Student Chapter (UT ACS) has been active in promoting green chemistry through a variety of activities. The UT ACS has been recognized as an ACS Green Chemistry Student Chapter Award Recipient more than ten times! A list of all recipients can be found on the ACS website.

For more information about the UT ACS Student Chapter, please visit their Facebook page.  
ACS Green Chemistry Student Chapter Awards Received by UT ACS:
2018-19
2015-16
2013-14
2012-13
2010-11
2009-10
2008-09
2006-07
2005-06
2002-03