MAC Academic Leadership Development Program (ALDP)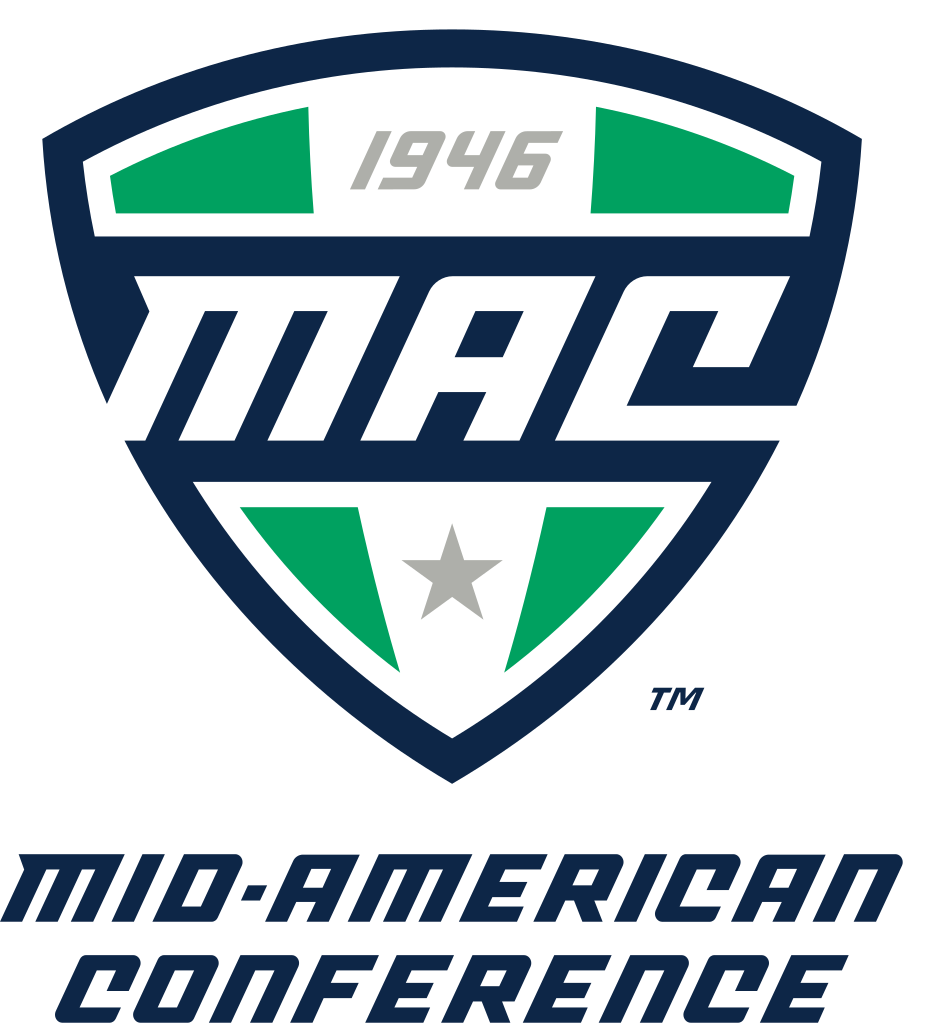 Overview
The University of Toledo is committed to providing opportunities to help prepare future academic leaders, and I am writing to invite faculty who are interested to consider applying to serve as a University of Toledo Fellow in the Mid-American Conference (MAC ) Academic Leadership Development Program (ADLP) for the 2019-2020 academic year.   
The University of Toledo has joined other colleges and universities in the Mid-American Conference to participate in the MAC Academic Leadership Development Program.  Initiated in 2017, the mission of the MAC leadership program is to identify, develop, prepare and advance faculty as academic leaders from MAC member institutions.  The program provides an opportunity for faculty to gain valuable knowledge and experience in academic leadership by working closely with faculty and administrative colleagues from other MAC colleges and universities. 
This year, there has been a modification to the program, and up to four faculty members will be selected to serve as The University of Toledo MAC ALDP Fellows for the 2019-2020 academic year.  The MAC program will be offering two tracks:  an "Introductory Track"  and an "Advanced Track."  The "Introductory Track" program is designed for individuals who are professors or associate professors with limited governing/leadership experience and who are interested in improving and advancing their skills.  The "Advanced Track" program is designed for faculty who serve as department chairs or serve in other administrative positions that involve a greater level of governing/leadership experience.   
The MAC leadership development program has two components:  participation in a university-level leadership development program with monthly discussions at the fellow's home institution; and participation in two three-day workshops for all MAC leadership program fellows that will be held at a selected MAC member institution.  The fall workshop will be held from November 4-6, 2019, at the State University of New York at Buffalo. The spring workshop dates and location have not yet been announced.  Note that all travel costs are funded by the Office of the Provost and that there is no cost for faculty to participate in the program.
Note that up to four UToledo MAC Fellows will be selected and announced by the end of May, 2019. For additional information regarding the MAC academic leadership program, please contact Dr. Amy Thompson, Vice Provost for Faculty Affairs at amy.thompson4@utoledo.edu.
Nominations and applications are currently being accepted for tenured faculty to serve as fellows and should be submitted by electronic application by May 17, 2019, with a completed application form,  a letter of recommendation from the faculty member's dean, and a copy of the faculty member's curriculum vitae.  Note that up to four UToledo MAC Fellows will be selected and announced by the end of May, 2019.
 The deadline for submitting nominating letters and applications is Friday, May 24, 2019 (deadline extended). Fellows will be selected and announced before the end of June.
Click the button to access the MAC-ALDP Nomination Application:  Application closed
MAC Academic Leadership Development Program (ALDP)
University of Toledo Fellows Application
Fellowship Year 
Fellows are required to attend the two MAC ALDP Workshops that are scheduled during the fall and spring. These workshops will follow a format designed to maximize interaction among the Fellows representing the various MAC universities.  Case studies, group discussions and other group activities will be incorporated into the Workshops.
Questions regarding the Academic Leadership Development Program should be directed to amy.thompson4@utoledo.edu.
 

2019-2020 Fellows

 

Jonathan Bossenbroek

Dr. Jonathan Bossenbroek is a Professor of Environmental Sciences at the University of Toledo and serves as the Director of the Office of Competitive Fellowships and Undergraduate Research.  He earned his undergraduate degree from Calvin College, his M.S. from the Univ. of Wisconsin – Green Bay, and Ph.D. in ecology from Colorado State University.  Prior to coming to Toledo, he had a post-doctoral fellowship at the University of Notre Dame.  During the 2013-14 academic year, he spent his sabbatical in Trinidad and Tobago on a Fulbright Scholarship. His research focuses on applying the theories and concepts of landscape ecology to investigate issues such as invasive species biology, conservation biology and ecosystem management. The investigative approach of his lab is primarily based on predictive modeling and then linking these predictions with field and laboratory studies. Through this approach, he has undertaking projects on zebra mussels, emerald ash borer, hydrilla, yellow perch, and lake sturgeon.  The applied nature of Dr. Bossenbroek's work has enabled him to interact with regional, state, and federal agencies and non-governmental organizations to improve the management and policies that influence the regions natural resources.

 

Maria Coleman

Dr. Maria Coleman received her B.S. in Chemical Engineering from Louisiana Tech University and Ph.D. from The University of Texas at Austin.  She is a Professor and Chair of Chemical Engineering and Associate Director of the Polymer Institute at the University of Toledo.   She is committed to student learning and development and has been very involved in mentoring graduate students and young faculty.  Her research focuses on polymers and nanocomposites and has been funded through federal, state and industrial sources including the prestigious NSF  Presidential Faculty Fellowship.  She currently works with multidisciplinary teams to develop renewable, recyclable polymers aimed at reducing the environmental impacts of plastics.

 

Scott Molitor

Dr. Scott Molitor earned his B.S.E. in Engineering Science at the University of Michigan and later earned his Ph.D. in Biomedical Engineering at the Johns Hopkins University School of Medicine.  Following his Ph.D., he completed two postdoctoral fellowships in otolaryngology - head and neck surgery; the first at the Johns Hopkins University School of Medicine and the second at the University of North Carolina at Chapel Hill. Dr. Molitor joined the University of Toledo Department of Bioengineering in 2000.  He was named as the Bioengineering Undergraduate Program Director in 2001, was promoted to Associate Professor in 2006 and Professor in 2018.  Between July 2014 – January 2019, he served as the Associate Dean of Undergraduate Studies for the University of Toledo College of Engineering.  As of February 2019, Dr. Molitor has been serving as the Senior Associate Dean for Academic Affairs. Dr. Molitor's previous research interests include molecular mechanisms of cellular excitability, computational modeling of neuronal function, auditory neuroscience and treatments for traumatic brain injury.  He has supervised the thesis and dissertation work of numerous graduate students working in these research areas.  Besides his teaching and administrative responsibilities in the College of Engineering, his current educational interests include preparing high school and first year college students to study engineering mathematics, and the teaching of science and engineering to young children. 

 

Rebecca Schneider

Dr. Rebecca Schneider is a Professor of science and teacher education, and Associate Dean of Graduate Studies for the Judith Herb College of Education at the University of Toledo. She received her Ph.D. in Science Education from The University of Michigan and is a Judith Daso-Herb Endowed Co-Chair in School-University Partnerships in Teacher Education. Her design-based research explores how teachers and those who educate them gain the knowledge and skills necessary to be effective and how guidance can support their development. Her work includes examining pedagogical content knowledge as a construct from a teacher educator's perspective and within a learning progression framework; developing programs to prepare teachers to be culturally responsive and ambitious educators who can meet the learning needs of all their students; and exploring how e-learning environments can support professional conversations, learning, and partnerships for novices and their mentors.

 
 

2018-2019 Fellows

 

Jason Huntley

Jason Huntley received both his M.S. in Microbiology and Ph.D. in Veterinary Pathology from Iowa State University in Ames, Iowa.  Following a postdoctoral fellowship at the University of Texas Southwestern Medical Center in Dallas, Texas, Dr. Huntley joined the faculty in the Department of Medical Microbiology and Immunology at the University of Toledo College of Medicine and Life Sciences in 2010.  Dr. Huntley currently is a tenured Associate Professor and leads research studies funded by the National Institutes of Health (NIH), Department of Defense, and Ohio SeaGrant to develop new vaccines/ treatments against bacterial pneumonia and to develop new methods to remove the harmful algal bloom toxin microcystin (MC-LR) from drinking water supplies.

 

Cyndee Gruden

Dr. Cyndee Gruden is a Professor of Civil and Environmental Engineering at the University of Toledo and presently the Associate Dean of Academic and Student Affairs in the College of Graduate Studies. She was raised and educated in New Hampshire. She obtained her doctorate in Civil Engineering at the University of Colorado at Boulder in 2000 and subsequently served as a postdoctoral associate at the University of Michigan in Environmental and Water Resources Engineering. In 2003, she became a member of the faculty in the College of Engineering at the University of Toledo to pursue her passion for teaching and mentoring students. Dr. Gruden and her students study urban stormwater management and modeling in the Western Basin of Lake Erie. She advocates for the implementation and optimization of green stormwater infrastructure. Her research group collaborates widely with non-profits, municipalities, community members, private sector consultants, and other academic institutions.  She is engaged in extensive service to her profession through mentoring and outreach activities toward the inclusion of diverse groups in the fields of science, technology, engineering, and math.

 

Kristen Keith

Dr. Kristen Keith is an Associate Professor of economics at the University of Toledo where she also serves as assistant to the EVP/CFO of Finance and Administration and Faculty Associate. She earned her undergraduate degree in economics at the University of Montana and her M.A. and Ph.D. in economics from The Ohio State University. As a microeconomist, whose field of specialty is labor economics, her research has focused on the impact of individual behavior on labor market outcomes such as employment and earnings. She has published in highly ranked economic journals including The Review of Economic and Statistics and Economic Inquiry. As a member of the department of economics, she served as its undergraduate advisor and won the University's Outstanding Adviser Award in 2013. She has held several faculty leadership positons including chair of LLSS's College Council, chair of the Outstanding Advisor Award Committee, president of Faculty Senate, chair of the Senate Committee on Academic Regulations, and faculty representative for the Tuition Guarantee Taskforce.

2017-2018 Fellows

 

HOlly MOnsos

Holly Monsos joined the Department of Theatre and Film in 1991. She received an MFA in costume design from the University of Montana and a BA in theatre with secondary teaching certification from Michigan State University.  Before joining the UT faculty, she taught and designed at the Dillard School of Performing Arts in Fort Lauderdale, Florida and spent several years as a cutter/draper in professional theatre including work with the Oregon Shakespeare Festival, Actor's Theatre of Louisville, and the San Francisco Opera. Her design work has been seen locally at the Toledo Rep.  She has designed for Ms. Unseen Productions in New Zealand, for the Montana Repertory  Theatre, and for the Glacity Theatre Collective here in Toledo, where she also serves as Executive Director.  Holly Monsos is active in her professional organization, the United States Institute for Theatre Technology (USITT). 

 

Amy Thompson

Dr. Amy Thompson is the Vice Provost of Faculty Affairs at the University of Toledo. She is the former UT Faculty Senate President, has co-chaired the UT Sexual Assault Prevention Taskforce, and is the current co-chair for UT Opioid Taskforce. In 2017-2018, she was selected into the prestigious MAC Leadership Program, where she represented UT at various leadership trainings. She has served as the Office of Research and Sponsored Programs Fellow and the Provost's Fellow. In these roles, she helped to create such programs as the Scholar Institute Program (SIP) and the Associate to Professor Program (ATP). Dr. Thompson received her B.S. in Public Health from Central Michigan University, her MS & Ed. in Public Health and her Ph.D in Health Education from the University of Toledo. In addition to her nine years of service at the University of Toledo, she was also a faculty member at Mississippi State University and Kent State University. Dr. Thompson is the former national president of Eta Sigma Gamma, Health Education Honorary and is the current National Advocacy Trustee for the Society for Public Health Education (SOPHE). She has published over 70 peer reviewed journal articles and secured nearly $800,000 in grant funding. Her work has been presented and published both nationally and internationally.