Teaching and Learning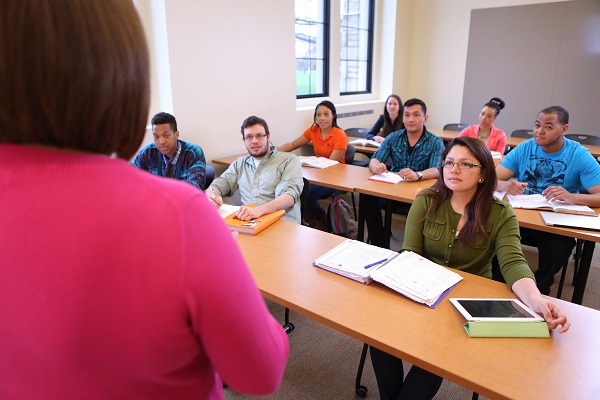 The University Teaching Center (UTC) is a resource for UToledo faculty. The UTC seeks to promote excellence and innovation in teaching. It works to create a culture which values and rewards activities that enhance instruction, and ultimately, students' learning.
---
These syllabus resources have been designed to assist UToledo faculty with the development of their course syllabi and are intended to provide recommendations based on best practices and to highlight sections to meet university, state and/or federal requirements. Click on this link or title above to access documents below.
Syllabus Template (PDF)
Syllabus Template (Word)
Syllabus Guidelines
Syllabus Checklist
Syllabus Templates for Online Teaching
---
The process and outline for developing new programs and certificates  at The University of Toledo, for both undergraduate and graduate levels.
---
The primary goal of this fund is to enhance the overall reputation and performance of our faculty and our institution. These funds will be awarded to faculty primarily for the purpose of supporting faculty travel and costs associated with presentations at conferences and meetings as well as those associated with the publication of scholarly work. However, other activities that would serve to enhance faculty performance and reputation will also be considered.  Click here to learn more.
---
Faculty resources for making your course accessible to students with disabilities.
---
 Faculty Policies
---
Per UT Policy #3364-72-14: Teaching by non-faculty employees, full-time staff employees not holding faculty rank are restricted to teaching no more than one course per semester or no more than ten (10) credit hours per year. This form should be completed regardless if teaching inside or outside work hours for any course taught for extra compensation.
A UToledo employee must receive written permission from his/her supervisor, the vice president responsible for the area (excluding the Division of Academic Affairs which would require a second provost signature), the college dean and the department chair in which the course is taught by completing this approval form for each course.
---
These resources have been designed to assist UToledo faculty with the development of a contract  or syllabus for thesis/dissertation and independent study, where students may earn academic credit for work that does not occur in a regular course format.