Provost Faculty Fellows Program
Click here for the Provost's Faculty Fellows Program ApplicationApplication period has ended. 
Overview
The Provost's Faculty Fellows Program offers a unique faculty leadership development experience.  Working with the Provost's Office, selected Fellows will each have the opportunity to coordinate a University-wide project and engage with administrative and faculty leaders across the University.
These projects will provide the Provost's Faculty Fellows with mentoring and insight into higher education administration, as well as help advance institutional goals and strategies related to each of the following areas:
Student Success
Faculty Success
Assessment
Diversity, Equity and Inclusion
Institutional Research/Data Governance
Structure
The structure of the Provost's Faculty Fellows program will proceed as follows:
Provost's faculty fellowships will begin in June 2019 and continue to August 2020 with the opportunity to apply for a second year contingent on progress toward agreed up on goals/outcomes and overall program needs.
Summer 2019 tasks will include: the identification and assignment of specific projects, research, data collection, and analysis; and meetings with other fellows to discuss relevant literature and best practices (approximately 40 hours over the summer);
Tasks for the 2019-2020 academic year will include: the development and implementation of identified outcomes of the project, monthly meetings with the Provost's Office staff and collaboration with key faculty and staff across the University who are involved with their project.
Summer 2020 tasks:  Fellows will report on outcomes and methods developed and implemented; make recommendations; and interact with, and mentor, the cohort of 2020-2021 Fellows.
Fellows will receive a $1,000.00 stipend for each of the two summers and one course release for each semester during the academic year.
Eligibility
Eligible faculty include tenured full professors or tenured associate professors within two years of applying for full Professor and who currently do not hold an administrative position, with the exception of directors and department chairs (who are eligible to apply).
Candidates will be selected based on their contributions to the University, alignment with one of the project areas identified above, demonstrated leadership qualities, and career aspirations.  Selected Provost's Faculty Fellows will be notified by the end of the spring 2019 semester, and will begin their fellowships with group workshops in June of 2019.
Deadline for applications is Friday, March 29, 2019, with notification of acceptance into the program by April 8,2019.
Fellows
2018-2019 
Denise Bernardini, PHD
Denise is Associate Professor of voice and opera at the University of Toledo.  Denise appears on both the concert, musical theater and opera stage in music of many periods.  She is known for her ability to sing a variety of styles, her brilliant high notes, pure tone, communicative warmth and musical intelligence.  She has been a performer Internationally and throughout the US with extensive Oratorio experience. She has performed with orchestras such as The New York Pops, Toledo Symphony Orchestra, Southwest Michigan Symphony, Fort Worth Symphony,  Tulsa Symphony, Fort Wayne Philharmonic, the Symphony of Bartlesville, Oklahoma City Symphony, Roanoke Community Choir and Charlottesville Community Choir  as well as many other symphonic and choral organizations. Denise's operatic roles include First Lady in Magic Flute, Mother in Amahl and The Night Visitors, Violetta in La Traviata, the title role in Suor Angelica, as well as Gilda in Rigoletto. Denise has been a soloist in prestigious venues such as Carnegie Hall and is a sought after recitalist performing in London, England, Tbilisi, Republic of Georgia and at the Certosa di Garegnano in Milan, Italy as well as a performance of her one-woman classical cabaret in Leibnitz, Austria where she performed for the International University of Global Theater to an audience representing 32 different countries.
In addition to being an active performer, Dr. Bernardini is also a sought-after clinician, teacher, presenter, and author.  Denise is a recital and cabaret specialist and has a published book entitled: A Stylistic Guide of Classical Cabaret: A Stylistic and Historical Glimpse with selected songs by Satie, Poulenc, Schönberg, Weill, Britten and Moore, (Amazon) as well as a presenter/clinician at national and international voice conferences.  Denise has presented at The Voice Symposium in Philadelphia, Pennsylvania, the International Congress of Voice Teachers in Stockholm, Sweden, the Great Lakes Regional conference of College Music Society and Indiana Music Educators Convention, as well as several NATS regional and state level clinics.  Denise has taught for summer programs internationally and in the states.
Dr. Bernardini's students have been accepted to internationally prestigious programs such as Julliard's Youth Opera Program, The Lincoln Center's Youth Opera Program, Interlochen, and The International Young Artists Project in Italy.  Her students are also singing throughout the world and are sought after performers and soloists.  Denise's University students have been accepted to Conservatories and Universities of their choice and regularly win competitions such as NATS, Classical Singer Competition, as well as The Metropolitan Opera Auditions winning thousands of dollars annually.
---
 Daniel P. Compora, PHD
Dr. Daniel P. Compora is an Associate Professor in the Department of English at the University of Toledo. He specializes in undergraduate education and teaches a variety of general education and major courses, including Folklore, Folklore and Literature, Science Fiction and Fantasy Literature, and The Detective Story.  Dr. Compora is an interdisciplinary scholar with publications in various areas, including literature, folklore, popular culture, and educational technology.
During his fellowship. Dr. Compora has worked on the first-year experience. He has taken an active role in the formation and the activities of the FYE Course Revision Task Force, which is currently developing a pilot course for the fall of 2019. He is currently engaged in data collection efforts, including a forthcoming survey of faculty and the formation of a Focus Group Subcommittee to get student perspectives on UT's FYE program.
---
Tavis J. Glassman, PhD, MSEd, MPH, CHES, CCPH
Dr. Glassman serves as an  Professor at The University of Toledo. He earned his doctorate from the University of Florida and Masters in Public Health from The Ohio State University. He is a Master Certified Health Education Specialist and a Certified Communicator in Public Health. In addition, Dr. Glassman is an inductee of the Start High School Hall of Fame and a Jefferson Community Service Awardee.  He teaches Drug Awareness, Human Sexuality, Social Marketing, Health Communication and Health Behavior courses. His research interests involve the prevention of high-risk behaviors among college students. For example, he has designed interventions to reduce the excessive alcohol consumption associated with tailgating on game day, 21st birthday celebrations, spring break, etc. Further, he designs, implements, and evaluates health communication messages, which promote healthy lifestyles.
In his role as a Provost Fellow, he designed, with assistance from UT Marketing and Communications, a video to assist students with their study  and wellness habits during midterms and finals. Dr. Glassman is evaluating the effectiveness of the video and continues to conduct research in this area. To view the video click on this link. ( https://youtu.be/IWy7a7oN5ow)
---
Revathy Kumar, PHD
Revathy Kumar is professor of educational psychology at the University of Toledo. She is a Fulbright Specialist scholar, adjunct assistant research scientist at the Institute for Social Research's Survey Research Center, University of Michigan; past associate editor for Developmental Psychology, past historian and current secretary for Division 15 of the American Psychological Association, and Provost Faculty Fellow for the academic year 2018-2019. She earned a Ph.D. in Education and Psychology from the Combined Program in Education and Psychology, University of Michigan. Her research focuses on social and cultural processes involved in constructing a sense of self and identity among adolescents and young adults in culturally diverse societies. Of particular interest are the role of teachers, teacher-education programs, schools, communities, and families in facilitating minority and immigrant adolescents' development, learning, and motivation. She was a recipient of the Spencer Foundation Major Grant and is Co-Principal Investigator on a grant funded by the National Science Foundation. She also received internal grants from the University of Toledo to conduct mindfulness intervention projects with elementary school students and preservice teachers. Her work is published in American Educational Research Journal, Educational Psychologist, Journal of Educational Psychology, Journal of Research on Adolescence, Journal of Teacher Education, Contemporary Educational Psychology, and Educational Studies. 
---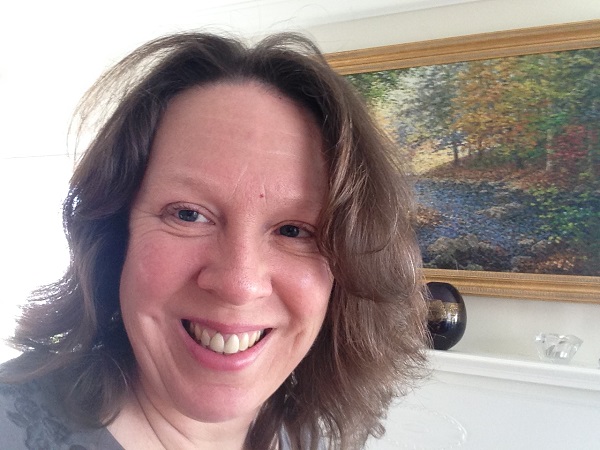 Kim Nielsen, PhD  
Dr. Kim Nielsen is Professor and Program Chair of Disability Studies at the University of Toledo. Her scholarship explores disability, gender, and citizenship throughout U.S. history. Nielsen's newest book, Money, Marriage, and Madness: The Life of Anna Ott will appear in late 2019 (University of Illinois Press).  Other books include The Oxford Handbook of Disability History (co-edited), A Disability History of the United States (Beacon, 2012), Beyond the Miracle Worker: The Remarkable Life of Anne Sullivan Macy and Her Extraordinary Friendship with Helen Keller (Beacon, 2009) and The Radical Lives of Helen Keller (NYUP, 2004). Her journal publications include Signs, The Journal of Southern History, Rethinking History, and The Journal of Women's History. In 2010 the Organization of American Historians honored Nielsen by appointing her a Distinguished Lecturer. Other awards include a Fulbright Specialist appointment, the 2007 A. Elizabeth Taylor Prize of the Southern Association of Women Historians, a Founders Award for Excellence in Teaching, an Organization of American Historians lectureship in Japan, a National Endowment for the Humanities Summer Fellowship, and a Fulbright Scholars Award to the University of Iceland. Nielsen was founding president of the Disability History Association. She earned her Ph.D. in History from the University of Iowa.