Edith Rathbun Outreach and Engagement Excellence Award
Academic Year: 2021-2022
Nomination Deadline: February 21, 2022

Click on the button below access nomination form:

Rathbun award nomination form
For many University of Toledo faculty members, professional engagement with one's community is a frequent, productive and appreciated context in which to conduct, synthesize and integrate teaching, research and professional service. Rather than approaching community engagement as something in addition to regular academic responsibilities, faculty members worthy of this award recognize community engagement as an applied, effective and socially-valuable means of using their disciplinary knowledge to advance the human condition. To recognize these UT faculty members for excellence in their outreach and/or scholarly engagement efforts, Toledo resident Edith Rathbun has endowed the Edith Rathbun Outreach and Engagement Excellence Fund.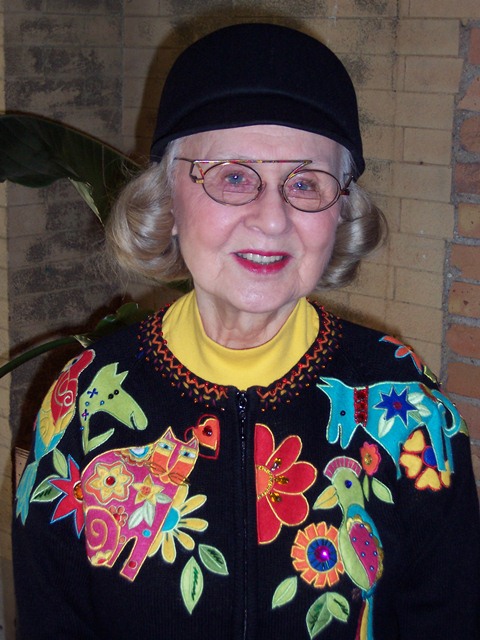 Edith Rathbun, a 1934 Scott High School graduate, worked for the Sun Oil Company as a secretary for 35 years. Her gift recognizes the value of acknowledging faculty for excellence in their professional engagement and for the positive impact their work has on student learning, research and the community.
The Edith Rathbun Outreach and Engagement Excellence Fund will recognize faculty for exceptional community outreach and for excellence in community-engaged scholarship, whether in research, teaching or professional service.  Engaged scholarship, for this purpose, means that the research, teaching or professional service is:
• conducted in close partnership with community constituents,
• meets high academic standards, and
• that the outcomes are mutually beneficial to UT and the community.
Up to two annual recognition awards of $750 each.
For more information or questions contact 419.530.1415.
2022 Ngalula Sandrine Mubenga, Ashley Pryor, and Robert S. Salem
2021 Joseph Hara, Ph.D., Sujata Shetty, Ph.D., Joan Duggan. M.D
2020 G. Glenn Lipscomb and Matt Foss
2019 John Bellizzi and Joe Schmidt
2016 Cyndee Gruden 
and Marilynne Wood (pg. 8)
2007 Dr. Al Compaan
2007 Cecilia Williamson