We offer a comprehensive educational student life program that engages students in holistic learning opportunities, promotes inclusive excellence, and prepares change agents to be global citizens within their personal and professional endeavors. We are the Division of Student Affairs.
---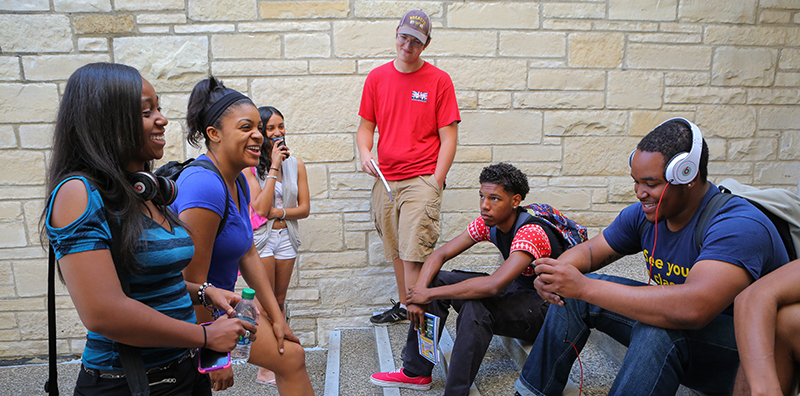 Living on campus connects students with the vibrant life of the University. The close-knit, supportive on-campus community offers students a place to live and work that distinctly enhances their college experience. Learn more.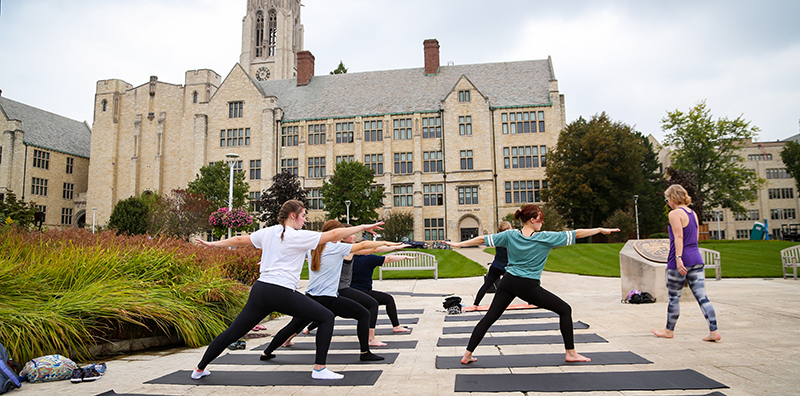 Recreational and wellness programs enrich student learning and promote a healthy lifestyle. Rec Services at UToledo offers opportunities for student wellbeing.  Learn more.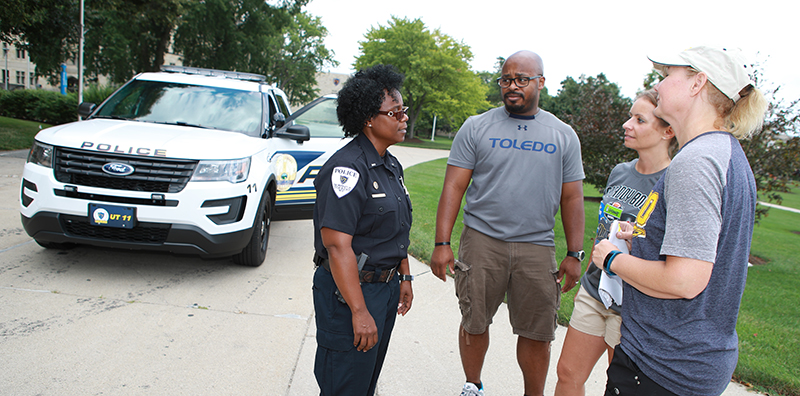 The safety of our students, employees, patients and visitors is our priority. The Office of Public Safety strives to provide services and programs to promote a safe university environment. Learn more.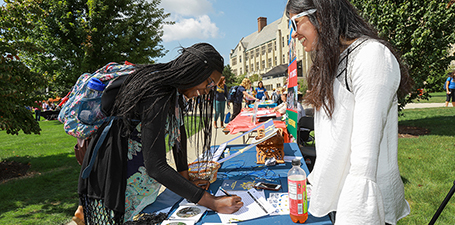 Being part of a community strengthens the college experience. The Office of Student Involvement and Leadership creates opportunities for students to get involved and experience campus life. Learn more.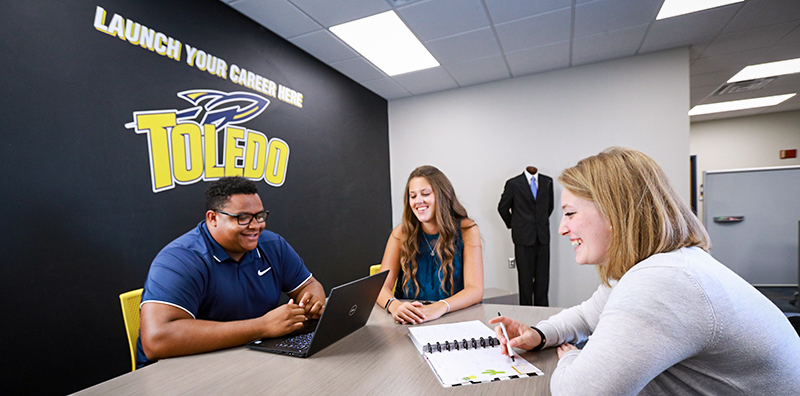 Career Services works to connect students to meaningful learning experiences and assist students with major and career exploration. Learn more.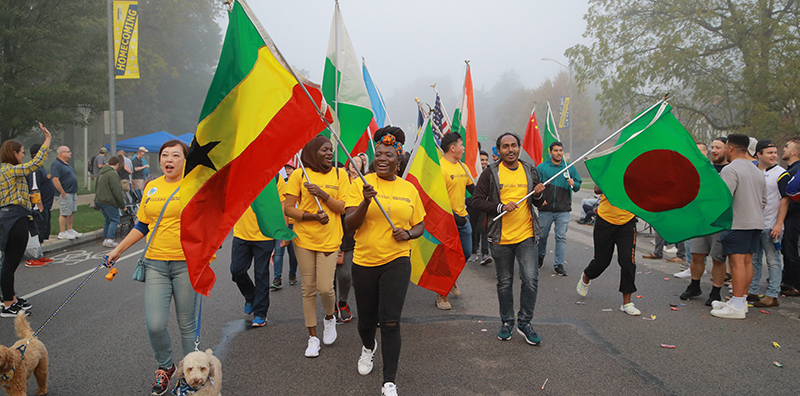 CISP links students with programs, activities and opportunities for international travel, networking and learning, supporting both our international and traditional students. Learn more.
The college experience can be stressful and challenging for students. However, when a difficult situation interferes with a student's personal wellness, CASE works alongside students to empower success. Learn more.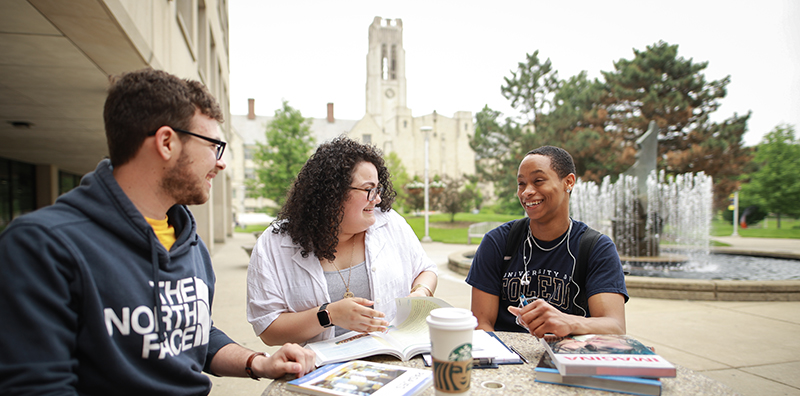 An inclusive learning environment promotes academic success, retention and graduation. OMSS critically engages students to create a campus culture in which all persons, organizations, and groups can learn and develop to achieve their greatest potential. Learn more.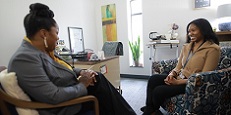 As you navigate your college career you may experience life transitions, difficult situations, or hardships that impact your life. UCC provides resources and services for UToledo students to learn skills, establish community, and feel empowered to succeed.  Learn more.
---
More Services
The Division of Student Affairs is the student's greatest resource. We offer high-impact programs and services that support the academic enterprise. Learn more.
---
STAFF Recognition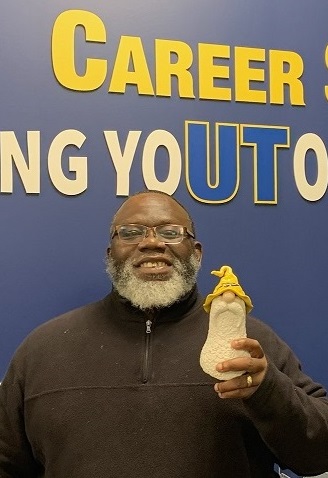 DeMya Wimberly--November
"DeMya has embodied everything it means to be a member of the DSA...He is always ready to start his day and commit himself to improving the student experience. He is constantly meeting with students...and helping them navigate what can be a very stressful and unclear time...He partners with various orgs on campus and presents to classes...In the short time he's been here, he's become an invaluable team member...Thank you for all that you do DeMya!" --Alyssa Waisner
"I would like to express my appreciation for DeMya Wimberly, who provided exceptional career counseling to me during a difficult period...DeMya...asked me how I was doing and wanted to learn more about me. This reduced my stress and helped me concentrate..He also followed up with me regularly to see how I was doing. I am very grateful to DeMya for assisting me in securing a wonderful new position in a short period of time."--David Cassavar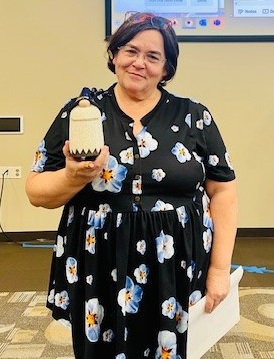 Anne Bennett--November
"I am writing this nomination to recognize the behind the scene dedication and commitment that Anne has shown to our entire division. Anne has tirelessly been working to make upgrades and create a more user-friendly website for the division, while also supporting individual offices and areas with website updates, etc.  Anne is also one of the first people in the division that, when there is a need, she steps in to fill it. Whether you are asking her to help move tables, manage check-in, or help serve food, she does so with a smile and a passion to make sure that the students have an incredible experience."--Alex Zernechel
Becca Wait--October
"Becca embodies what it means to be a true leader on the DSA team.  Her programs and events are run with precision and care.  She is quick to respond to student needs and ensures that all voices are heard in the planning process.   Her leadership came alive during the UToledo Leadership Retreat.   She led a large group of students through a thoughtful planning process. She evaluated a long standing program and implemented great changes.  It was a true pleasure to watch her work and see her project come alive.   Most importantly, she kept students at the center of the process and she did all of this with a smile." 
Becca has also revamped the Presidential Ambassadors program and works with various political organizations to focus on Civic Engagement and developing meaningful relationships both on campus and in the community.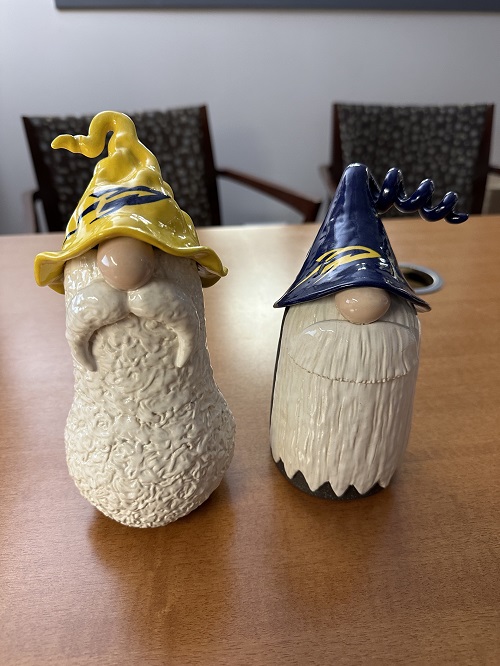 Gnomeo and Juliet
Recognized for bringing delight and gnever-ending whimsy to Division of Student Affairs, Gnomeo and Juliet continually inspire their colleagues.
Gnomeo and Juliet will be on new adventures next month, traveling to the offices of the newest Division of Student Affairs Staff recognized for outstanding contribution to improving the student experience.  
Please be sure to take a moment to nominate your peers for next month's recognition.
The Division of Student Affairs welcomes you to nominate a DSA staff member who has done something important and meaningful to improve the student experience.
Nominate a Staff Member for Recognition
---
Stay updated with our social media