COVID-19
As the world responds to COVID 19, the outbreak and impact can be stressful, especially when it begins to impact individual's everyday way of life. Fear and anxiety are common reactions one may experience as a result of this stress. Below are recommendations and resources from top health organizations on ways for you to engage in coping and stress management strategies. To prevent our stress from becoming overwhelming, it is essential to recognize and address it.
COVID-19 Anxiety workbook
The Wellness Society, support by Jamma International, has published a self-help workbook to assist individuals in coping with anxiety caused by the COVID-19 pandemic. Access the workbook via these links:
For English, click here.
For Spanish, click here. 
Things you can do to support yourself
Choose Your News Carefully. Take breaks from watching, reading, or listening to news stories, including social media. Hearing about the pandemic repeatedly can be upsetting. Find reputable news sources and allow yourself to take time away from consuming information about COVID-19.
Take care of your body - Take deep breaths, stretch, or meditate. Try to eat healthy, well-balanced meals, exercise regularly, get plenty of sleep, and avoid alcohol and drugs.
Make time to unwind - Try to do some other activities you enjoy. Get some fresh air. Click here for some ideas! (insert a link- see list below)
Practice Gratitude - Take a daily inventory of all of the positive things that you have right now. Look for, notice, reflect and appreciate things that you are thankful for. Some tips include keeping a gratitude journal, noticing the beauty in nature, say thank you for the little things someone does for you, and focus on your strengths
Connect with others - Talk with people you trust about your concerns and how you are feeling.

While we are all being asked to practice social-distancing, virtual communities can be a useful tool to connect to others. Consider joining a Facebook group, a virtual recovery group for mental/substance use, or starting your own!
Tips from Institute for disaster mental health (IDMH)
Name it and Tame it - pause for a moment and reflect on what you are actually concerned about. Take the cloud of worries and break it down into manageable parts by asking yourself questions like:

Exactly what is worrying me right now? Write down a list, get your thoughts out of your head and give them some structure.
How likely it is that each of those threats really will impact you? You may realize that some worries are actually so unlikely that you can cross them off your list entirely, freeing up brain space to address the concerns you do need to take seriously.
Then break that list down further into categories of what you can control (at least partially) and what you can't and make plans for how you'll deal with both types of concerns.
• Change What You Can - Time to focus on implementing problem-focused coping strategies. You cannot control every scenario or situation, but you can make a plan for how you will respond and for what is within your control. This may require making a primary and backup plan and thinking of potential demands in advance so you're not caught unprepared when things suddenly arise.
• Accept What You Can't Change - For things that are not within your control consider using emotion-focused coping strategies that can help you manage your feelings. This could be healthy coping skills such as mindfulness, exercise, and journaling or taking a brief break from your worries with a book, game, or TV show. It's up to you what you do. The important part it that you actively do something that helps you both feel and function better.
• Don't Judge Yourself, or Others - People will react to this outbreak with different degrees of concern based on factors like their individual situation and their personal characteristics. It's easy to slip into criticizing others across both ends of the reactivity spectrum (i.e., "why are you freaking out?" vs. "why aren't you freaking out?"). Keep in mind that personal coping styles vary, so make an effort to accept different reactions.
reach out for help- crisis services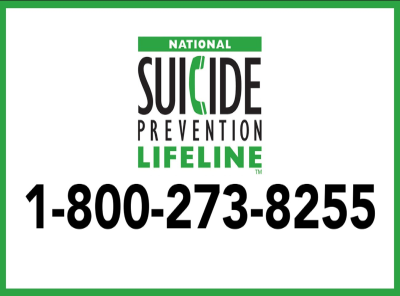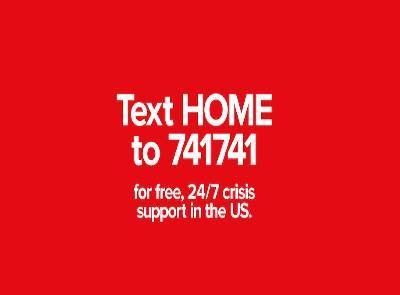 For immediate mental health needs, Text "ROCKET" or "HOME" to 741-741 for the crisis text line or call the National Suicide Prevention Lifeline at 1-800-273-8255. If you are in the Toledo are and are experiencing a mental health crisis you can also call (local) Rescue Mental Health and Addiction Services at (419)255-3125. If you are experiencing a medical emergency please call 911.
Lastly, the Counseling Center encourages you to maintain a sense of hope and positive thinking, create and activate supportive relationships, communities, and resources. Remember, we are Rockets Caring for Rockets.
Disclaimer: The above information is not meant to be used or referenced as medical advice or treatment of any kind. The information provided above is informative only, check with your own physical or mental health provider before implementing any changes.
References
1. https://www.cdc.gov/coronavirus/2019-ncov/daily-life-coping/managing-stress-anxiety.html
2. https://emergency.cdc.gov/coping/responders.asp
3. https://www.samhsa.gov/sites/default/files/virtual-recovery-resources.pdf
4. https://www.newpaltz.edu/media/idmh/covid-19/IDMH%20COVID19%20Community%20Stress%20Management%20Tip%20Sheet%202020%20Final.pdf