What Were You Wearing Art Installation
this exhibit has moved to a virtual setting.
The What Were You Wearing exhibit is an installation answering the question frequently asked of survivors. This exhibit features narratives and re-creations of outfits based on survivors' experiences. This event occurs yearly during Sexual Assault Awareness Month. It is hosted both in the Carlson Library on Main Campus and the Mulford Library on Health Science Campus. Please join us to unlearn one of our culture's most prevalent rape myths.
It is presented by the Title IX Office & hosted in University Libraries. The Spring 2020 the installation is featuring the 5 new stories that were submitted during this academic year. We are honored and privileged to host their stories. One story will be release each week during the month of April 2020.
Monday, April 6th - Story #1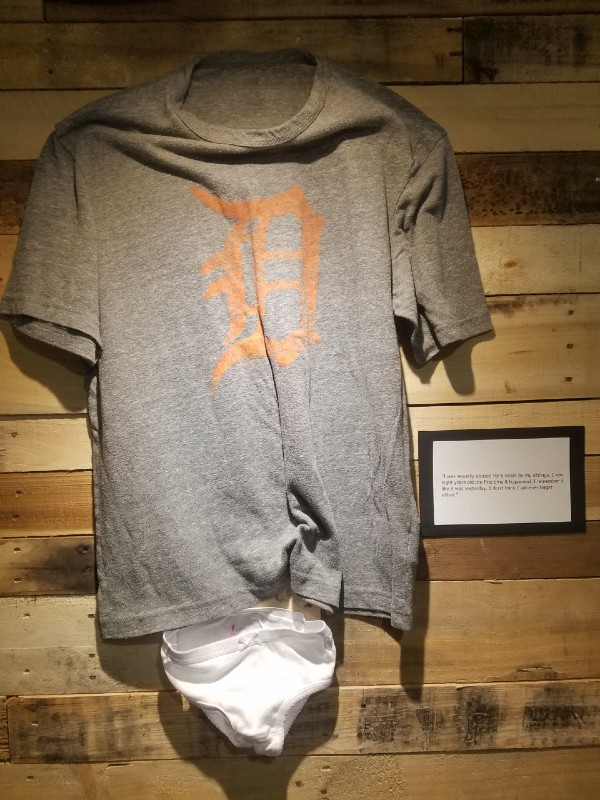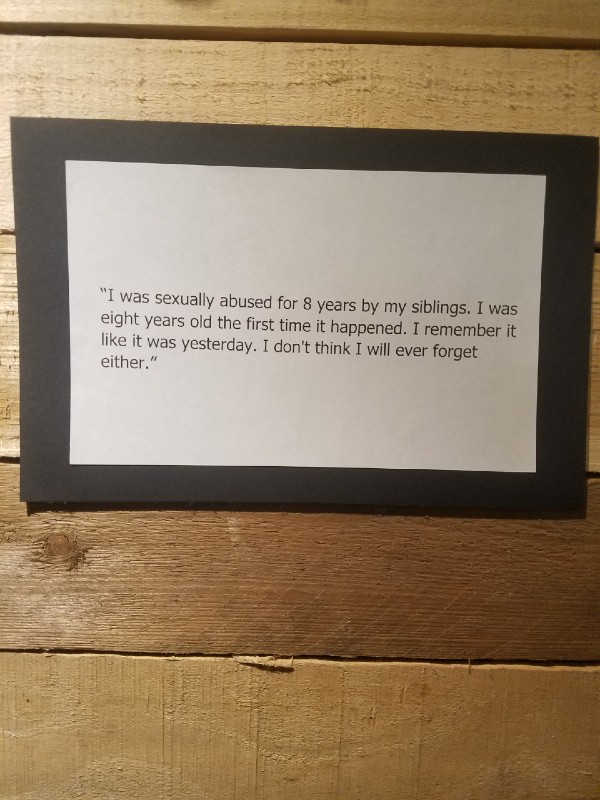 Wednesday, April 8th - Story #2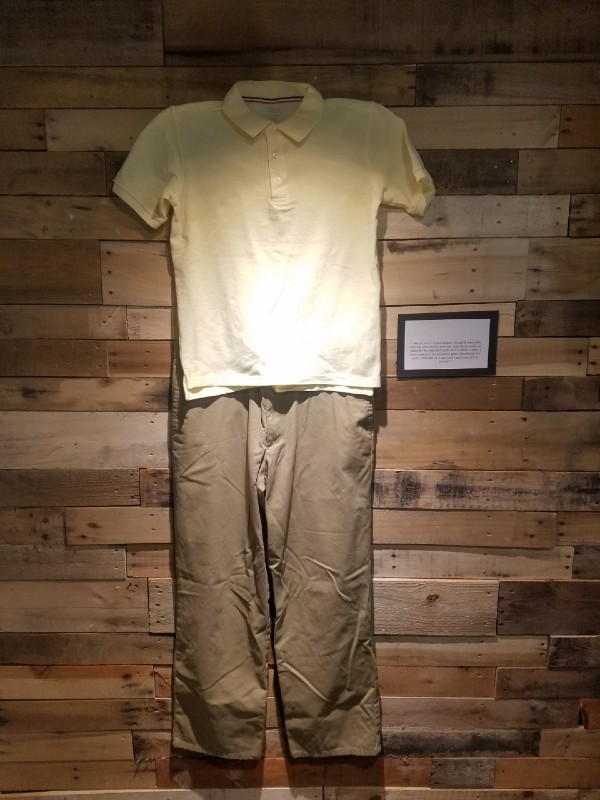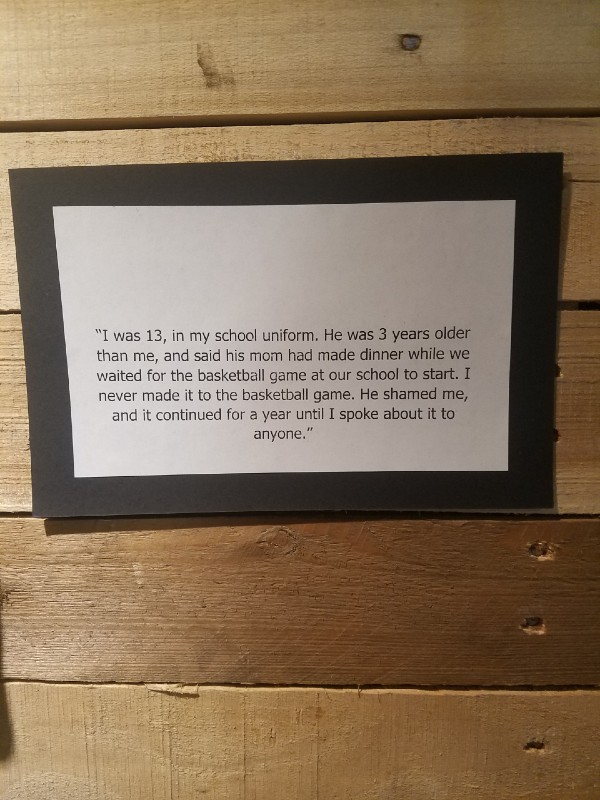 Wednesday, April 15th - Story #3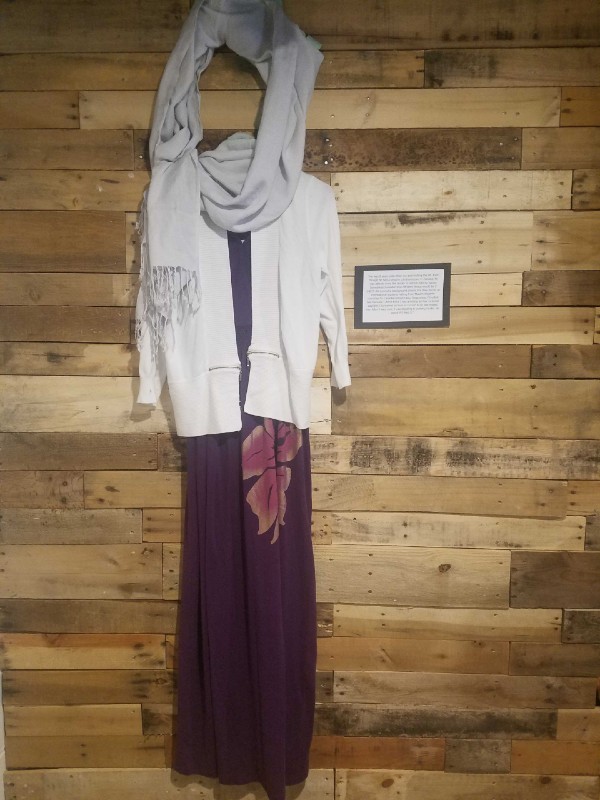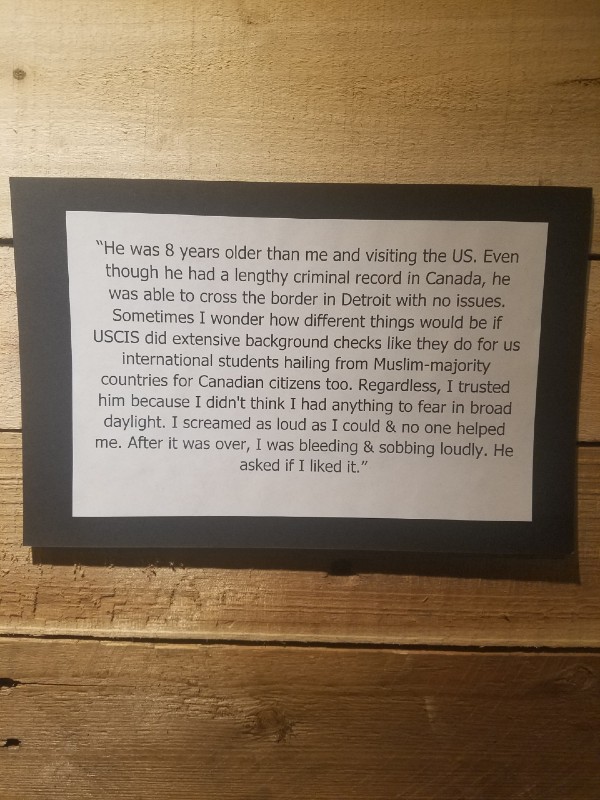 Wednesday, April 22nd - Story #4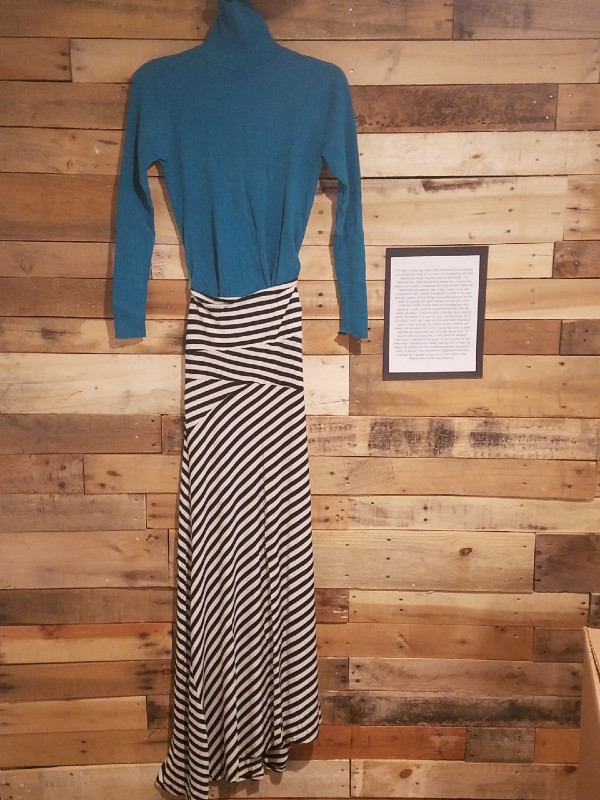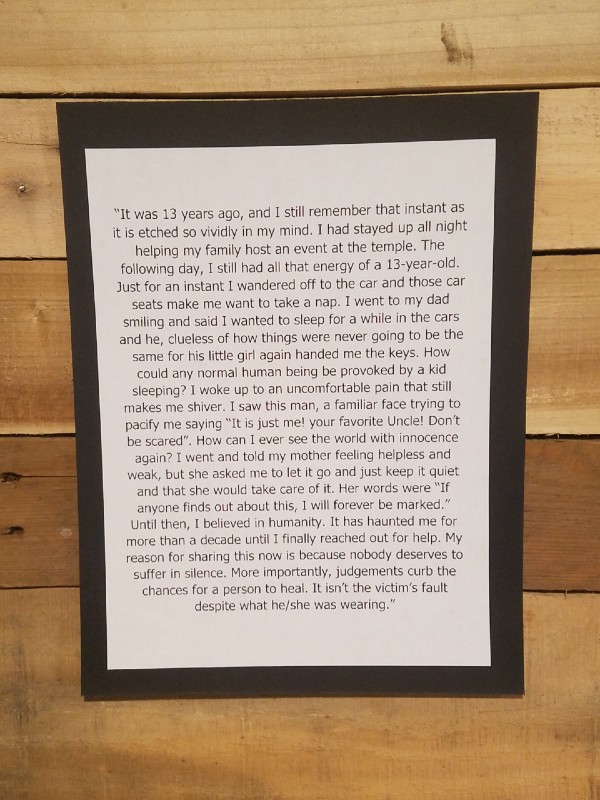 Wednesday, April 29th - Story #5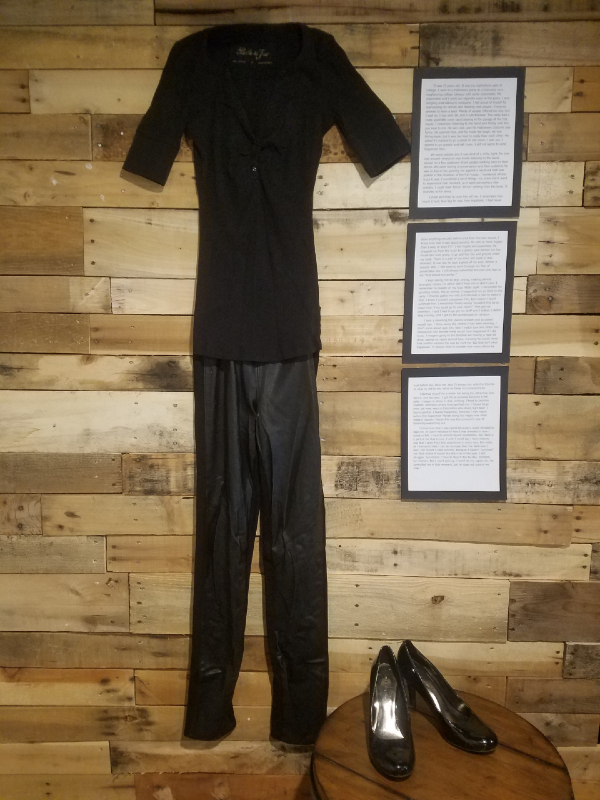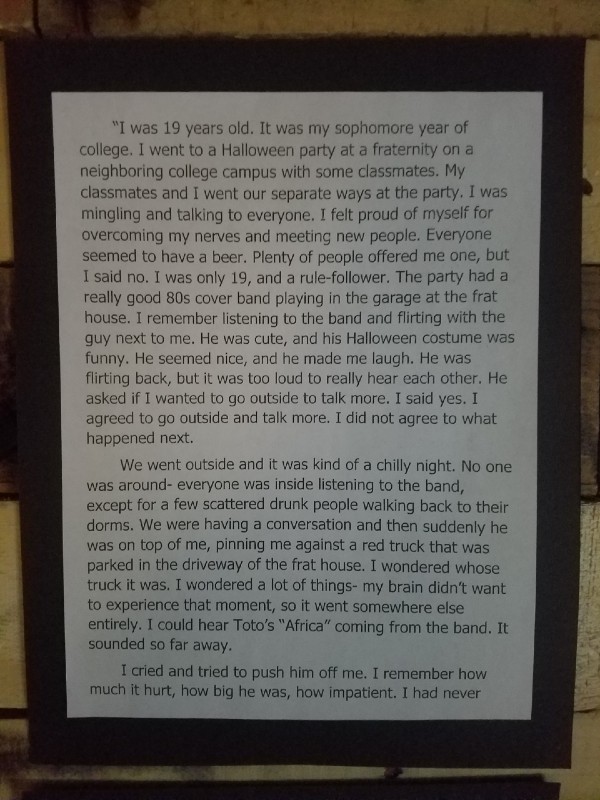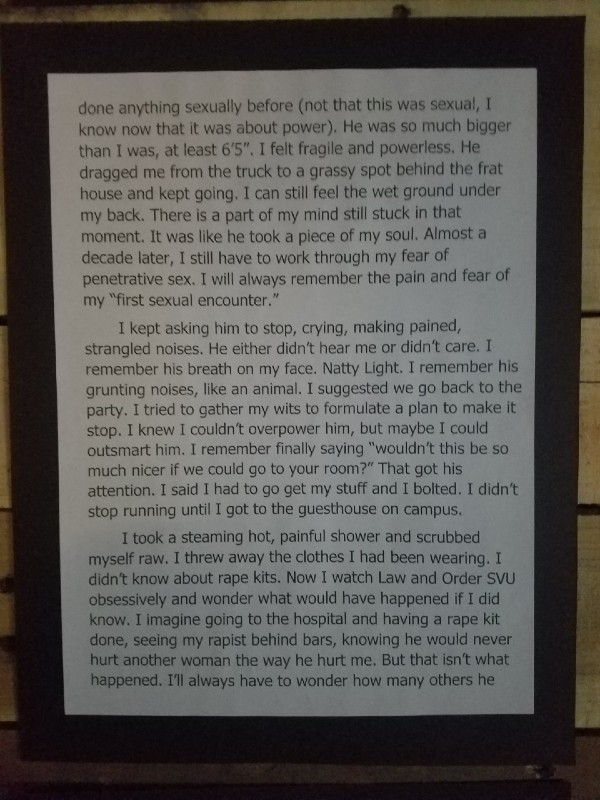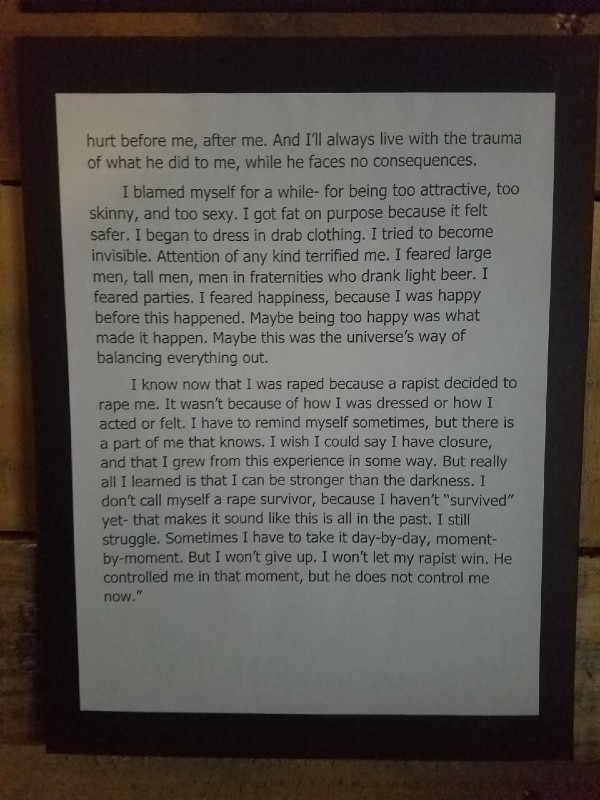 Additionally, Title IX will be hosting several webinars on Bringing In The Bystander in the month of April. To register for one of these presentations please sign up on Invonet: invonet.utoledo.edu 
If you have a disability and require an accommodation during this event, please note as such thru the Invonet platform while signing up for the presentation. 
SUBMIT A STORY
The collection captures real life narratives from our UToledo Community including faculty, staff, and students. If you would like to submit your narrative and a detailed description of the outfit you were wearing to the Title IX Office for possible display in our installation, you can do so anonymously by clicking the link below. 
Thank you for allowing us to honor your story.
 SHARE YOUR SURVIVOR STORY HERE