covid-19 information:
The Title IX Office remains open. Anyone impacted by sex/gender discrimination is encouraged to make a report through our online reporting system. The Title IX Office is here to ensure that any reported sexual harassment, sexual violence, intimate partner violence, stalking, retaliation, or other sexually discriminatory behaviors are addressed equitably and promptly. You can file a report by clicking on the Report/Complaint Form button.  You can also send an email to the Title IX Office at TitleIX@UToledo.Edu and a staff member will be in contact with you to follow-up on any questions or concerns. During this time, investigations will be conducted virtually.  All prior cases and interim measures are still being processed and if you have any further questions please do not hesitate to reach out to the Title IX Office. Resources are still available during this time and can be found by clicking here. For additional updates from The University of Toledo on COVID-19 please click here. In case of an emergency please call 911.
---
A STATEMENT ON THE NEW TITLE IX REGULATIONS:

Greetings Rocket Community,

The federal government earlier this week released new regulations regarding Title IX, the law that prohibits sex-based discrimination and harassment at schools, colleges and universities. The University of Toledo has been anticipating these new guidelines for a long time and we have been reviewing our policies and procedures in preparation for their potential impact on our campus.

Now that the new regulations are here, the real work begins: understanding them, explaining them and implementing them. In the coming weeks we will create opportunities for you to make your voice heard throughout the review process.

The new regulations go into effect on August 14, 2020. Between now and then, our Title IX team here on campus will make sure that our policies and procedures align with the new federal regulations, as well as with Ohio state laws, court decisions and our UToledo values and mission.

In the midst of changing laws and regulations, UToledo is committed to creating a safe environment for everyone. Every person learning, living, working and receiving healthcare on  our campuses has the right to a safe and secure environment, free of harassment. The University has zero tolerance for sexual misconduct against members of the University community. We are committed to continued prevention and education programing.

Title IX actions are based in respect, sensitivity and dignity for all of our students, faculty and staff members. Please contact the University's Title IX Office at 419.530.4191, titleix@utoledo.edu or utoledo.edu/title-ix with any questions, ideas or concerns.

Sincerely,
Phillip "Flapp" Cockrell, Ph.D.
Vice President for Student Affairs
and Vice Provost
Vicky Kulicke, CAAP
Director, Title IX and Compliance
---
UToledo is committed to ending sexual misconduct. We can't do it alone. We all need to help.
We can do it. But we have to work together.
WHAT IS TITLE IX
The University of Toledo is committed to educational and working environments that are free from sex discrimination, including sexual harassment, sexual assault, or retaliation. Title IX of the Education Amendments of 1972 (Title IX) is a federal law that prohibits sex discrimination. The University's policies are consistent with the requirements of Title IX, Title VII, as well as relevant state laws.
The University encourages the reporting of sexual misconduct (including sex discrimination, sexual harassment and sexual assault) or retaliation that may occur in its programs or activities, to ensure that the University has an opportunity to address prohibited conduct. Reports may be made by completing a complaint form or by contacting one of the Title IX deputies listed below.
If you are a student, faculty or staff member who believes you have been subjected to sexual misconduct which includes sex discrimination, sexual harassment, sexual violence, sexual assault, conduct that exploits another person in a sexual and non-consensual way (such as voyeurism and non-consensual recording), stalking, dating violence, domestic violence, and indecent exposure or retaliation, please submit complaints in writing to a Deputy Title IX Coordinator.
University of Toledo Title IX & Compliance team
In accordance with Title IX regulations, the University has designated Vicky Kulicke, Director, Title IX & Compliance with monitoring compliance with the Title IX regulations. Questions regarding Title IX, as well as concerns and complaints of non-compliance, may be directed to: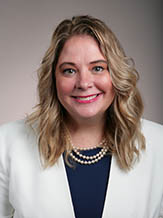 Vicky Kulicke
Director, Title IX and Compliance & Title IX Coordinator
Snyder Memorial Hall, Room 1120
SM 1120-A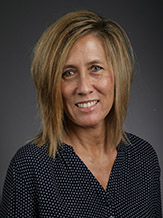 Katrina Nottke
Assistant Director, Title IX and Compliance
Snyder Memorial Hall, Room 1120
SM 1120-D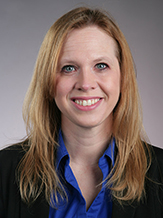 Michelle McDevitt
Title IX Investigator
Snyder Memorial, Room 1120
SM 1120-A
Mail Stop: 137
419.530.3152
Email: Michelle.Mcdevitt2@utoledo.edu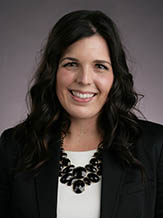 Lindsay A. Tuttle
Sexual Misconduct Prevention Education Coordinator
Snyder Memorial Hall, Room 1120
SM 1120-C
Mail Stop: 137
419.530.4929
Email: Lindsay.Tuttle@utoledo.edu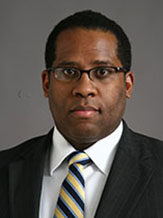 Deputy Title IX Coordinator for Faculty
Kevin West
Senior Director for Faculty Relations/Inclusion Officer
University Hall, Room 4580
Mail Stop: 939
419.530.4017
Email: Kevin.West2@utoledo.edu
The United States Department of Education's Office for Civil Rights is in charge of enforcing Title IX.