One-on-one writing tutoring to guide students, faculty and staff with improving writing, vocabulary, paper organizational skill and more. Learn more.
Helpful handouts on grammar, identifying a topic, writing strategies, MLA and APA style and more. Learn more.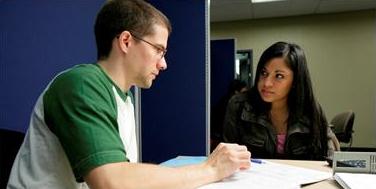 Get started by making an appointment with a Writing Center tutor to discuss your assignment or project in-person for 25 or a 50-minute session.  Learn more.
Find various web resources and tools to enhance and assist you in the writing process. Learn more.
The Writing Center has idnetified resources which enable faculty to use writing as a means of learning in their content areas. Learn more.
Have a great idea for UT's Writing Center? Let's hear it. We value your feedback on how we can improve your tutoring experience. Learn more.