Toledo Law Professor Organizes 8th National Business Law Scholars Conference
June 14, 2017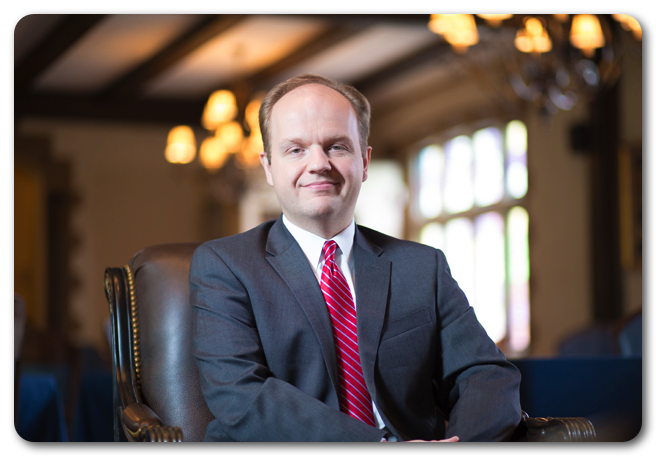 Toledo Law Professor Eric Chaffee recently helped organize the National Business Law Scholars Conference at The University of Utah's S. J. Quinney College of Law.
Now in its eighth year, the Conference included keynote speaker Lynn A. Stout, Distinguished Professor of Corporate & Business Law at Cornell Law School.  It also included an Author-Meets-Reader panel featuring Donald C. Langevoort, Thomas Aquinas Reynolds Professor of Law at Georgetown Law School.  
Chaffee, one of the conference's founders, organized this year's event with business law scholars from the University of Chicago Law School, UC Berkeley School of Law, University of Tennessee College of Law, Seton Hall University School of Law, Loyola Law School – Los Angeles, University of Georgia School of Law, and University of Utah S. J. Quinney College of Law.  At the Conference, Professor Chaffee presented his paper, Collaboration Theory and Corporate Tax Avoidance, and also served as moderator for multiple panels.
 "The Conference has grown from a small workshop into an event that attracts scholars from across the nation and around the world," said Chaffee.  "As an academic, it's fun to be the center of the conversation, but it's also rewarding to help create the conversation itself.  This year's Conference was the most successful to date, and I am very pleased to have had the opportunity to be a part of planning it." 
At Toledo Law, Chaffee teaches courses in tax, business, contract, and commercial law.  His research focuses on business law, tax law, and ethics.