Residents as Teachers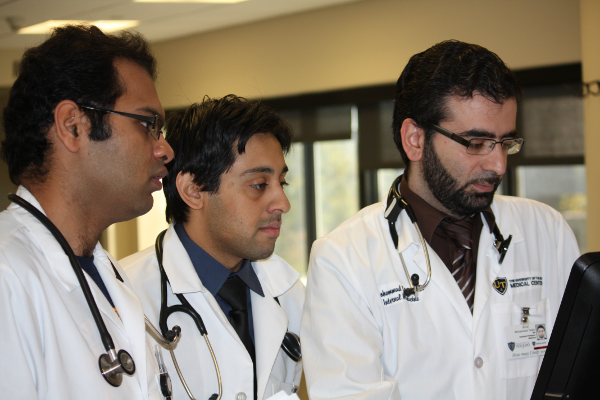 The Internal Medicine Residency strongly encourages residents to be teachers. In each rotation, appropriate topics are covered to optimize educational experience for medicine students during their clerkship rotation. To ensure this, the following mechanisms are put into place:
Senior Resident Monthly Huddle


Every first Tuesday of the month, all supervisory senior residents on inpatient services (Med A, B, C, 3, 4, 5 and GIM) will meet with the program director at 730 AM.
The meeting will review the expectations along with the goals and objectives for medical student teaching.
Each senior will be handed a copy of the topics needed to be discussed with the students.
Senior Resident Assessment Card


Each medical student will receive an assessment card.
The card will consist of the topics to be covered for the rotation.
The card will be initialed by the medical students next to each topic once that particular topic has been covered.
The Assessment card will be employed to quantify teaching (component of communications skills competency)
Each of these topics is scored on a scale of 1 (Poor) to 5 (Excellent)
The assessment card for Med 4 (Cardiology) rotation is as follows
   a) Proper Prescription Writing
   b) Order Writing
   c) Explanation of Admission Orders
   d) Approach to Chest Pain
   e) Chronic Stable Angina
   f) Acute Coronary Syndrome
   g) Supraventricular Arrythmias
   h) Ventricular Arrythmias
   i) Heart Failure
   j) Valvular Heart Disease
Dr. Joseph Shapiro award for student teaching


At the end of the year, medical students are asked to vote for the internal medicine resident who taught them the most.
Named after the ex-chairman, the award comes with a certificate and $500 apple store credit.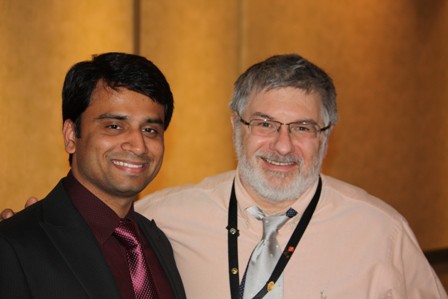 Dr. Joseph Shapiro with the inaugural award winner, Raja Thotakura, MD (left).