A statement from the President of The University of Toledo
"The University of Toledo is committed to educational and working environments that are safe and free from discrimination so that all members of the UT community feel respected and valued."
                            - Dr. Sharon L. Gaber, President
WHAT IS TITLE IX

The University of Toledo is committed to educational and working environments that are free from sex discrimination, including sexual harassment, sexual assault, or retaliation. Title IX of the Education Amendments of 1972 (Title IX) is a federal law that prohibits sex discrimination. The University's policies are consistent with the requirements of Title IX, Title VII, as well as relevant state laws.
The University encourages the reporting of sexual misconduct (including sex discrimination, sexual harassment and sexual assault) or retaliation that may occur in its programs or activities, to ensure that the University has an opportunity to address prohibited conduct. Reports may be made by clicking here or by contacting one of the Title IX Deputies below.
If you are a student, faculty or staff member who believes you have been subjected to sexual misconduct which includes sex discrimination, sexual harassment, sexual violence, sexual assault, conduct that exploits another person in a sexual and non-consensual way (such as voyeurism and non-consensual recording), stalking, dating violence, domestic violence, and indecent exposure or retaliation, please submit complaints in writing within 300 days of the incident(s) in question to a Deputy Title IX Coordinator. The entire complaint procedure and complaint form may be found here. For good cause and at the Title IX Coordinator's discretion, that office may waive the writing requirement or the 300-day time limitation.
University of Toledo Director, Title IX & Compliance
In accordance with Title IX regulations, the University has designated Donald Kamm as Director, Title IX & Compliance. He is charged with monitoring compliance with these regulations. Questions regarding Title IX, as well as concerns and complaints of non-compliance, may be directed to:
Donald Kamm
Director, Title IX and Compliance
Snyder Memorial Hall, Room 1120
SM 1120-B
The Title IX Coordinator is assisted by two Deputy Title IX Coordinators: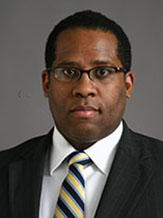 Deputy Title IX Coordinator for Faculty
Kevin West
Senior Director for Faculty Relations/Inclusion Officer
University Hall, Room 4580
Mail Stop: 939
419.530.4017
Kevin.West2@utoledo.edu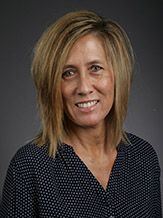 Katrina Nottke
  Assistant Director, Title IX and Compliance
  Snyder Memorial Hall, Room 1120
  SM 1120-D
  Mail Stop: 137
  419.530.6297
  katrina.nottke@utoledo.edu
The United States Department of Education's Office for Civil Rights is in charge of enforcing Title IX.