How to Apply to College Credit Plus
your application checklist
1. Attend your school's College Credit Plus information event and review CCP details.
Meet with your school counselor if you are unable to attend the College Credit Plus event.
---
2. Review UToledo CCP admission requirements and schedule Accuplacer testing if necessary.
Review our testing webpage for more information about scheduling Accuplacer tests if you do not have qualifying ACT or SAT scores or you aren't eligible to apply test-optional.
---
3. Complete the state's Letter of Intent to Participate and submit it to your counselor.
Intent to Participate Form PDF
---
4. Apply online to UToledo.
Create an account before beginning your application.
Make sure you keep your login and password in a safe place.
On the dropdown menu of application choices, select CCP.
You will receive a screen message and an email to confirm your application has been successfully submitted.
---
5. Print and complete the UToledo consent and approval form.
You and your parent or guardian must sign and submit the Consent and Approval Form (PDF) to your counselor. Your school counselor will then complete their portion of the form and email the consent form, transcripts and either ACT, SAT or Accuplacer test scores to admprocessing@utoledo.edu. If your application is missing materials or test scores, we will notify you and your counselor.
---
6. Our Admission team will email you and send a letter once an admission decision has been made.
Each student's application is reviewed on a case-by-case basis.  GPA, curriculum, rigor of courses and recommendation of the school administrator may be considered for a final admission decision.  
---
Have questions about the application process?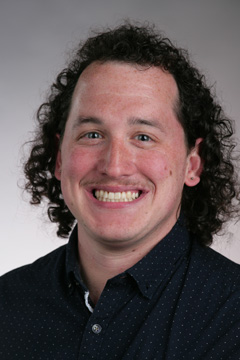 Contact Matthew Will
Senior Admission Counselor
matthew.will@utoledo.edu
419.530.4200
---
After you're admitted
Review our list of next steps to complete after you're admitted to UToledo's CCP program. Your CCP advisor will be an invaluable resource for you as you complete the process. 
Are you home schooled or do you attend a non-public school?
After you've been admitted to UToledo's CCP program, you must request and receive funding from the state before you're permitted to register for courses.