The World Languages Learning Center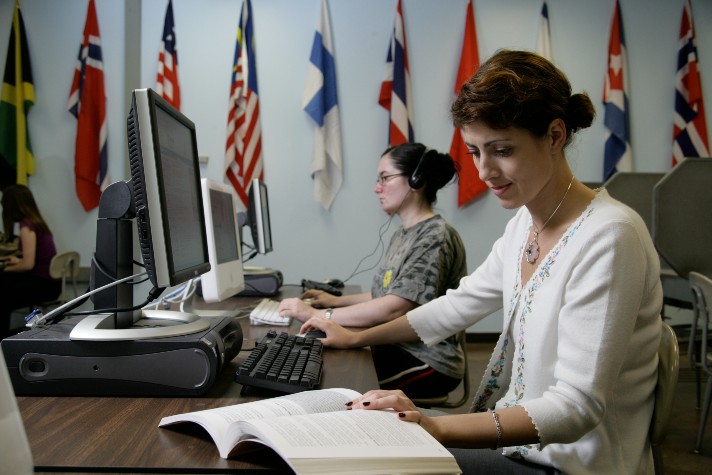 (419) 530-5959 
Summer 2022 Hours: Monday - Friday, 10a.m. - 4:30 p.m.

The Foreign Language Learning Center (FLLC) is a media driven learning lab for the Department of World Languages and Cultures at the University of Toledo. FLLC is reserved for students who study a foreign language or are foreign language majors. 
54 Apple dual-platform (Windows/Mac) computers w/headphones
Internet access
B/W laser printers
Private study areas
RESOURCES:
Japanese comic books, aka manga
Foreign language textbooks & reference books