Master of Science in Engineering - Energy Engineering (Part-time, Online)
Graduates of the Master of Science in Engineering with a Concentration in Energy Engineering develop expertise in many complementary areas such as public policy, energy management, energy economics and finance, and energy consulting.  This highly customizable program is not just for engineering graduates with technical portfolios.
With flexibility and options for coursework in law, business and finance, the concentration in energy engineering is ideal for professionals at companies that generate and distribute energy, as well as anyone seeking to manage energy portfolios in a variety of businesses and industries.
THIS PROGRAM CAN BE TAKEN ENTIRELY ONLINE AND IS FLEXIBLE TO ACCOMMODATE YOUR SCHEDULE!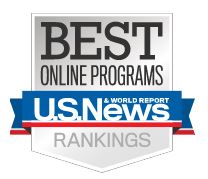 Program is nationally ranked in
2022 Best Online Engineering Master's Programs
The energy field, subject to ever-increasing challenges, is vital to all aspects of society and necessary for assuring a sustainable quality of life for our nation and across the globe.  Mr. Gary Leidich, in the seminar below, provides broad level context for energy use and policy.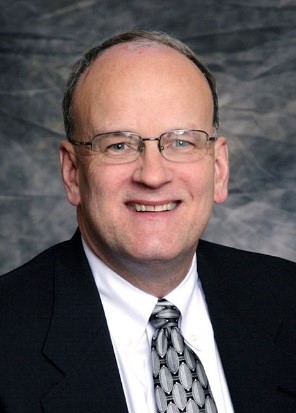 "Energy Management, Utilities And Public Policy - What Professionals Need To Know"
This seminar, delivered by Mr. Gary Leidich, industry expert and retired president of FirstEnergy Generation, addressed energy use and policy from a management perspective, and demonstrated its relevance across disciplines. Leidich presented at The University of Toledo College of Engineering, Nitschke Auditorium. The seminar was directed toward professionals at companies that generate and distribute energy, as well as anyone seeking to manage energy portfolios in a variety of businesses and industries.

VIEW PDF OF SEMINARVIEW VIDEO OF SEMINAR 
---
COURSE REQUIREMENTS
The Master of Science in Engineering program with a Concentration in Energy Engineering is comprised of 30-credit hours.
Coursework Option

: 30-credit hours of approved graduate-level course work (10, 3-credit-hour courses)

Project Option

: 24-credit hours of approved graduate-level course work (8 courses) and a six-credit hour, practice-oriented project in consultation with their adviser, for a total of 30-credit hours.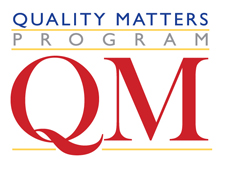 QUALITY MATTERS CERTIFIED COURSES
 We want your online learning experience to be the best possible, so we champion instructors who   are dedicated to providing high-quality online courses. Instructors in the online MS program are encouraged to submit their courses for Quality Matters certification. Courses that have earned this designation are identified in the program requirements table. More information on
 Quality Matters
 is available at UT Online.
Program Requirements for M.S. in Energy Engineering program
Engineering Core (minimum of 4 required)
 
GNEN 6200
Environmental Efficiency for Buildings
EECS 5240
Power Systems Operation
EECS 5460
Power Systems Management
EECS 5480
Power Electronics I
 
MIME 5410
Alternative Energy
 
MIME 5820
Sustainability Analysis and Design
 
MIME 5980
Special Topics
 
Business Core (minimum of 1 required)
 
ACCT 5000
Financial And Managerial Accounting
 
ACCT 5100
Financial Accounting and Analysis
 
BLAW 6100
Business, Government and Society
 
BUAD 6600
Supply Chain Management
 
EFSB 6590
New Venture Creation
 
FINA 5210
Economics For Business Decisions
 
OSCM 5520
Analysis of Manufacturing and Service Systems
 
Elective Core (minimum of 2 required)
 
CIVE 5690
Sustainability Engineering
GNEN 5500
Applications of Engineering Analysis
 

GNEN 5700

Applied Probability and Statistics in Engineering
 

GNEN

 6700
Management of Projects and Technological Innovation
 

EECS 5260

Control Systems Design
 
MIME 5080
Operations Research I
 
MIME 6980
Special Topics
Work Related Project (option)
 

GNEN 6920

Special Projects
Engineering Core
Consists of a minimum of 4 courses that prepare you to use engineering analysis methods to solve practical problems in industry. The variety of electives offered allow the student to customize their degree to fit their needs. 
Business/Law Core
Consists of  a minimum of 1 course designed to acquaint engineers, scientists and/or technologists with financial, managerial and legal/social issues that can help engineers succeed in today's marketplace.
Elective Coursework
Consists of a minimum of 2 courses from energy engineering. Students may meet coursework requirements by completing the required courses listed above, as well as any of the approved elective courses, in consultation with their academic adviser. Elective courses may be taken on campus or online via distance learning. Several graduate offerings from the College of Engineering, the College of Business and Innovation, and the College of Law are available for selection. Students following the coursework only option may take up to 6-credit hours of approved independent study towards the 30-credit hours requirement. Students will find it possible to complete the degree requirements in five semesters or less, depending on academic backgrounds and course loads.
Work-related Project (6 credit hours)
If students choose the Project Option, they may complete the course requirements in four semesters by taking two recommended courses per semester and completing the project in one or two semesters. The 6-credit-hour project may be accomplished in coordination with the student's employer utilizing skills learned in this program.
The work-related project should culminate in a deliverable, analytical formulation, simulation, or similar outcome. The student should work with an academic adviser from the College of Engineering. The adviser can be selected by the student, or the student can request assistance from the directors of the program to find an adviser.
Employer counsel or participation in the project is recommended. At the conclusion of the project, a written document should be prepared, with a page limit to be determined by the adviser and student. The document should contain a bibliography that uses a standard citation format agreed upon by the adviser and student. The document will be written using the available Online Template for Projects. Students should consult their adviser regarding this option.
---
ADMISSION REQUIREMENTS
To be admitted you must have Bachelor's degree in engineering science or engineering technology and be employed in an engineering-related industry while enrolled in the program. Admissions are made on an individual basis and take into account the applicant's previous academic record, the intended area of study, and the capacity of the College of Engineering.
If you have not earned one of the above degrees, the following courses are prerequisites: 
Calculus (2 semesters)
Physics (2 semesters)
Chemistry and/or Engineering Materials (1 semester)
Three courses (1 semester each) from the following: statics, dynamics, electronics, circuits, fluid mechanics, thermodynamics
Current Undergraduate Students
Currently enrolled University of Toledo undergraduates may apply for the early admissions B.S./M.S. program and take up to 9 credit hours of graduate course work that can be applied towards the M.S. degree while completing the B.S. degree. Consult with your academic advisor to determine your eligibility for the B.S./M.S. program.
---
APPLICATION PROCESS
Admissions are made on an individual basis and take into account the applicant's previous educational record and professional experience. Applications accepted at any time. There is no application deadline.
Completed and signed Online Application Form
Transcripts from each institution attended showing degree obtained (exception: UT graduates). Domestic students whose undergraduate GPA is below 2.7 will need to provide GRE scores. Information on the GRE is available on GRE website
Professional Resume
International applicants are required to meet English language proficiency requirements established by the College of Graduate Studies.
International applicants with non-US degree and applicants with US GPA below a 2.7 are required to submit GRE scores.
U.S. citizens or U.S. permanent cardholders: $45 non-refundable application fee
International students: $75 non-refundable application fee
---
GRADUATE TUITION
For information on graduate-level tuition and fees, visit the Office of the Treasurer.
Out-of-state residents who are admitted to one of UT's fully online programs and enroll in only online classes may qualify for in-state tuition. For more information, go to the Online Degree Programs website.
---
 For more information, please contact the Program Director:
Carmen Cioc, Ph.D.
Associate Professor, Engineering Technology Department
Office: North Engineering 1621, Mail Stop 402
Phone:  (419) 530-3017
Email: carmen.cioc2@UToledo.edu