Master of Science in Engineering - General (Online, Part-Time)
This program will prepare you for greater responsibilities and leadership roles in your current or desired position. The program will help participants stay current with the latest engineering and business management practices while remaining a productive employee. Participants enjoy a flexible schedule with web-based classes that allow students to complete course work on an anywhere-anytime basis. Electives are available in a range of disciplines for on-campus completion. Online offering of electives is currently limited, but new online courses are added based on program demand.
The Master of Science in Engineering with a Concentration in General Engineering is a part-time, advanced degree specifically designed for current and future managers and engineers. This flexible, cross-disciplinary program combines study in business management and engineering, providing an alternative to a traditional business management or a technical master of science degree.
THIS PROGRAM CAN BE TAKEN ENTIRELY ONLINE AND IS FLEXIBLE TO ACCOMMODATE YOUR SCHEDULE!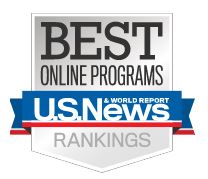 Program is nationally ranked in
2022 Best Online Engineering Master's Programs
---
Course Requirements
Courses can be taken completely online or as a combination of online and on-campus offerings. Elective engineering courses are primarily from systems engineering, an area of interest to most engineers responsible for productivity enhancements. Other courses in cyber security and electrical power are available on-campus to enhance these elective offerings; online offering will be available soon. All students must complete 21 cr hr based on the engineering core, business core, and engineering electives as described below. Students completing a course work only degree will take an additional 9 cr hr of courses from the three categories.
ENGINEERING CORE (6 - 9 Cr. Hr.)
Consists of 2 or 3 courses that prepare you to use engineering analysis methods to solve practical problems in industry. The variety of electives offered allow the student to customize their degree to fit their needs.
BUSINESS CORE (3 - 12 Cr. Hr.)
Up to 4 courses designed to acquaint engineers, scientists and/or technologists with financial, managerial and legal/social issues that can help engineers succeed in today's marketplace.
ELECTIVES (12 - 21 Cr. Hr.)

Elective courses can be selected from the area of the student's concentration. Any 5000/6000 level course in Engineering (GNEN), Bioengineering (BIOE), Chemical Engineering (CHEE), Civil and Environmental Engineering (CIVE), Electrical Engineering and Computer Science (EECS), or Mechanical, Industrial and Manufacturing Engineering (MIME) may be selected as an elective. Regularly offered online electives are listed in the table below.
WORK-RELATED PROJECT (6 Cr. Hr.) 
In lieu of 6-credit-hour of elective core course participants may elect to complete a 6-credit-hour work-related project will be accomplished in coordination with the student's employer, utilizing skills learned in this program.
The work-related project should culminate in a deliverable, analytical formulation, simulation, or similar outcome. The student should work with an academic adviser from the College of Engineering. The adviser can be selected by the student, or the student can request assistance from the directors of the program to find an adviser.
Employer counsel or participation in the project is recommended. At the conclusion of the project, a written document should be prepared, with a page limit to be determined by the adviser and student. The document should contain a bibliography that uses a standard citation format agreed upon by the adviser and student. The document will be written using the available Online Template for Projects.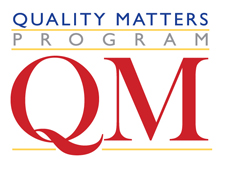 QUALITY MATTERS CERTIFIED COURSEs
 We want your online learning experience to be the best possible, so we champion instructors who   are dedicated to providing high-quality online courses. Instructors in the online MS program are encouraged to submit their courses for 
Quality Matters certification
. Courses that have earned this designation are identified in the program requirements table. More information on
 Quality Matters
 is available at UT Online.
Program Requirements for M.S. in General Engineering program


  Engineering Core (minimum of 2 required)

 
 Management of Projects and Technological Innovation  

 Application of Engineering Analysis
 
 Applied Probability and Statistics in Engineering
 
 Business Core (minimum of 1 required)
 
Financial and Managerial Accounting
 
Financial Accounting and Analysis
 
 Business, Government and Society

Results-Based Management
 
Supply Chain Management
 
New Venture Creation
 
Economics For Business Decisions
 
 Analysis of Manufacturing and service Systems
 
 Electives (minimum of 4 required)
 
 CIVE 5690
Sustainability Engineering
EECS 5240
Power Systems Operation
 
EECS 5260
Control Systems Design

Power Systems Management

Power Electronics I
 
Environmental Efficiency for Buildings
 
Operations Research I
 
Alternative Energy
 
Sustainability Analysis and Design
 *
Additive Manufacturing
  
 Work Related Project (option)
 
 Special Projects 

                *

 Course was registered as MIME 4980
---
Admissions Requirements
To be admitted you must have Bachelor's degree in engineering science or engineering technology and be employed in an engineering-related industry while enrolled in the program. Admissions are made on an individual basis and take into account the applicant's previous academic record, the intended area of study, and the capacity of the College of Engineering.
If you have not earned one of the above degrees, the following courses are prerequisites: 
Calculus (2 semesters)
Physics (2 semesters)
Chemistry and/or Engineering Materials (1 semester)
Three courses (1 semester each) from the following: statics, dynamics, electronics, circuits, fluid mechanics, thermodynamics
CURRENT UNDERGRADUATE STUDENTS
Currently enrolled University of Toledo undergraduates may apply for the early admissions B.S./M.S. program and take up to 9 credit hours of graduate course work that can be applied towards the M.S. degree while completing the B.S. degree. Consult with your academic advisor to determine your eligibility for the B.S./M.S. program.
---
Application Process
Admission is determined on an individual basis and take into account the applicant's previous educational record and professional experience. Applications accepted at any time, there is no application deadline. The application packet consists of:
Completed and signed online Online Application Form
Transcripts from each institution attended showing degree obtained (exception: UT graduates). Domestic students whose undergraduate GPA is below 2.7 will need to provide GRE scores. Information on the GRE is available on the GRE website
Professional Resume
International applicants are required to meet English language proficiency requirements established by the College of Graduate Studies.
International applicants with non-US degree and applicants with US GPA below a 2.7 are required to submit GRE scores.
U.S. citizens or U.S. permanent-resident cardholders: $45 non-refundable application fee
International students: $75 non-refundable application fee
---
GRaduate Tuition
For information on graduate-level tuition and fees, visit the Office of the Treasurer.
Out-of-state residents who are admitted to one of UT's fully online programs and enroll in only online classes may qualify for in-state tuition. For more information, go to the Online Degree Programs website.
---
 For more information, please contact the Program Director: 
Carmen Cioc, Ph.D.
Associate Professor, Engineering Technology Department
Office: North Engineering 1621, Mail Stop 402
Phone:  (419) 530-3017
Email: carmen.cioc2@UToledo.edu