College of Engineering News
Happy to share the news that the UT team for the 2019 FireHack: Swarm and Search AI Challenge has placed in the top 10 in the online competition. That means that the team is receiving a $5k prize and is competing in an in-person competition at the Wright Patterson Institute on March 29-31 with the chance for more prizes. The team consisted of one MIME Master's Student- Dinesh Subramaniyan and one MIME undergraduate student- Nathan Spotts. For more information on the contest click here.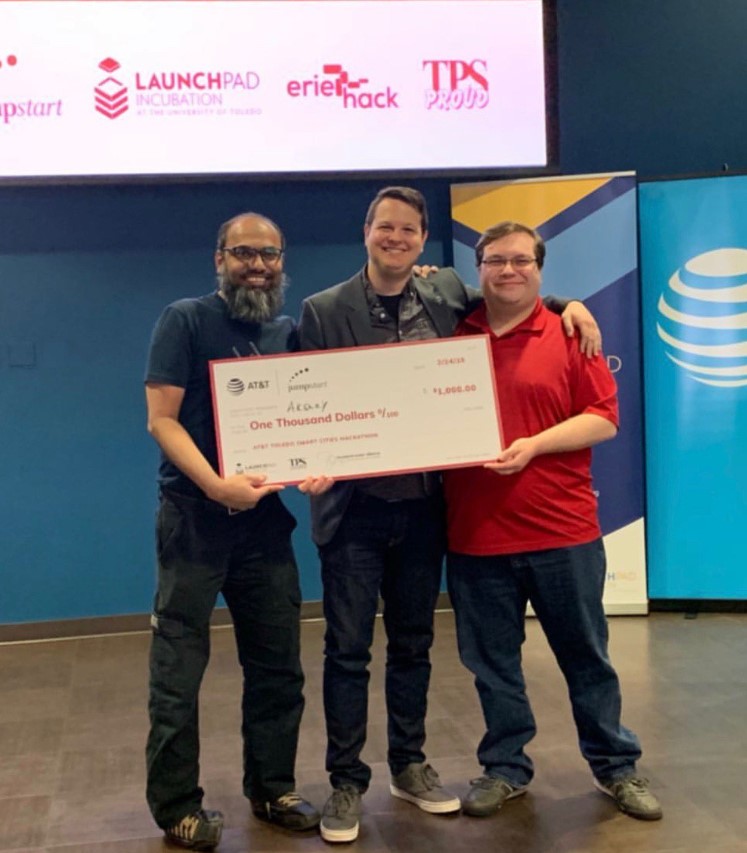 Congratulations to Engineering students: Sakib Pathan (Ph.D. Civil Engineering) and Thomas Royko (MS from EECS Department). Their third partner of their winning team was Dan Paquette (Works in Marketing in a private sector company). The team competed and won the first place prize of $1000 at the AT&T Toledo Smart Cities Hackathon. The event was held in the incubation center/ Brady Hall on February 23, 2019. 
Matthew Agosto's internships through the co-operative education program landed him a full-time job — and he graduated with zero student debt. Read the story here. 
Top student Luke Lengel chose LCCC's College Credit Plus program to get a head start on college at no cost to himself. Read the story here.