International, Comparative, Foreign and Domestic: A Virtual Gathering of Friends
On Jan. 22, 2021, Professor Ben Davis hosted a virtual gathering of friends with more than 40 experts around the world. Much of the way we are taught is to compartmentalize our understanding of the world through different lenses. Something is an international issue, a comparative issue, a foreign issue, or a domestic issue. Within each of these general categories, there are subcategories. Something is a crime against humanity, a crime in different jurisdictions, a crime in one jurisdiction, a crime in our own federal or state system. The same can be said within academic fields like law, sociology, political science, and the sciences. This dynamic virtual gathering brought together people from different disciplines to spark conversation.

---
Agenda
Click each panel below to see the list of topics and speakers throughout the day.
---
Speaker Bios
Explore conference panelist speaker bios.
---
sponsors
This event was sponsored by The University of Toledo College of Law and the following organizations. Thank you to our sponsors for supporting this virtual gathering.
33 Bedford Row Chambers
ASIAFRICA Foundation
Center for International Alternative Dispute Resolution (CIADR)
Dorothy M. Davis Consulting
Griffith J. Davis Photographs & Archives
The National Center for Technology and Dispute Resolution
Nigerian Institute of Chartered Arbitrators
Tales of the Tribunal
Virtual Law School (India's 1st)
Vovan Law Group
---
Davis Retirement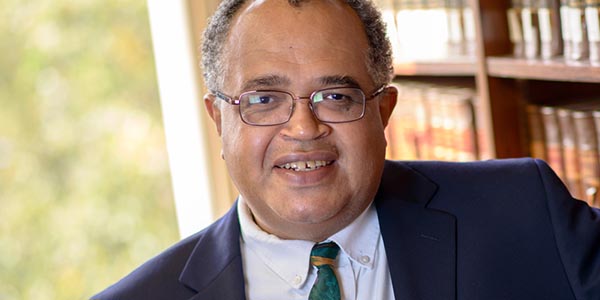 Toledo Law Professor Ben Davis hosted the event as his final project before his retirement on Jan. 31, 2021. He remained on special assignment in his final months to organize this virtual conference.
Davis joined the Toledo Law faculty in 2003. He taught in the areas of contracts, commercial law, alternative dispute resolution, arbitration, public international law, and international business transactions. He is also the former chair of the American Bar Association Section of Dispute Resolution.
Davis created international fast-track commercial arbitration, invented the International Competitions for Online Dispute Resolution, and led the adoption by the American Society of International Law of its Centennial Resolution on Laws of War and Detainee Treatment, also known as "the Davis Resolution," only the 8th resolution in its then history.
Throughout his vast legal career, Davis has served as a global advocate. Bilingual in English and French, he worked in Paris as a strategic business consultant and development consultant for West Africa. Later, as American legal counsel at the Paris-based International Court of Arbitration, he supervised over 1,000 international cases, assisted with drafting arbitration laws in countries such as India and Sri Lanka, and led conferences around the world.
Davis is a Harvard graduate, having earned his B.A., cum laude, in economics in 1977 and his J.D./M.B.A. in 1983.