Stranahan Lecture Series
"Natural Rights and Property"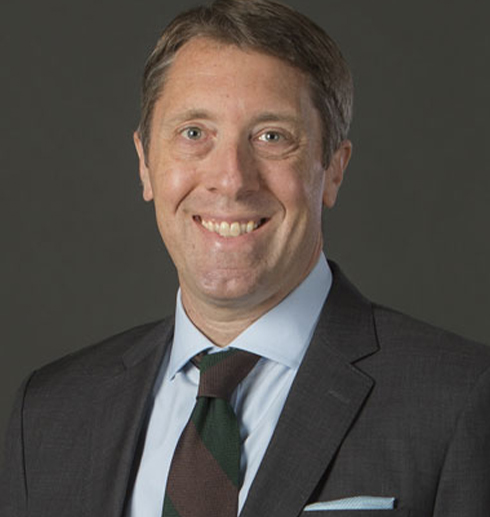 On April 4, 2022, Professor Eric R. Claeys made the case for protecting private property as a natural right in American law and public policy. Natural property rights set the measure for what governments should try to accomplish when they legislate on property, and they set standards for saying whether particular government actions are legitimate or fundamentally unjust. In his lecture, Claeys illustrated with the recent case, Campo v. United States, in which a federal court consulted many authorities - including John Locke and James Madison - to hold that fishermen have constitutionally protected property in rights to harvest oysters.
Professor Claeys is a professor of law at the George Mason University Antonin Scalia Law School and publishes widely on natural rights and property law. He is a member of the American Law Institute (ALI) and is involved in ongoing projects of the ALI on property and copyright, and he is also a member of the James Madison Society of Princeton University. A prolific scholar, Claeys's lecture introduces material from his forthcoming book "Natural Property Rights" (Cambridge Univ. Press, forthcoming 2023).
Professor Claeys received his A.B. from Princeton University and his J.D. from the University of Southern California Law School. After law school, Professor Claeys clerked for the Hon. Melvin Brunetti, U.S. Court of Appeals for the Ninth Circuit, and the Hon. William H. Rehnquist, Chief Justice of the United States. He has also taught at Saint Louis University School of Law, the University of Chicago Law School, and Harvard Law School.
---
About the lecture
The free, public lecture is a part of the Stranahan National Issues Forum and is sponsored by the College of Law and its chapter of the Federalist Society for Law and Public Policy Studies. For a list of guest speakers and lecture videos from previous years, please visit our past speakers page. For photos from this lecture, visit our Flickr album. View a recording of the lecture on our YouTube page.  For questions about the Stranahan Lecture Series, please contact Professor Lee J. Strang.

---
Parking
McQuade Law Auditorium is on the main level of the Law Center — located at 1825 West Rocket Drive, immediately inside the UToledo West Entrance off of Secor Road and south of Bancroft Street. Free guest parking is available for this event, but only in designated spaces within Parking Area 12. See the parking attendant to be directed to the designated area. Metered parking is also available within marked spaces facing the Center for Performing Arts. Metered rates can be found at the payment kiosk or the ParkUToledo website.