Professor Nicole Buonocore Porter Quoted in Federal Circuit Opinion
July 29, 2020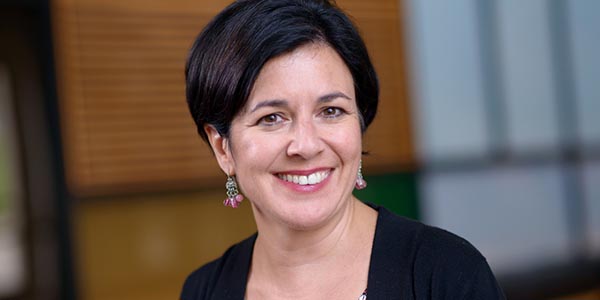 Professor Nicole Buonocore Porter was recently quoted in a decision by the U.S. Court of Appeals for the Tenth Circuit. In the opinion, the Court held that sex-plus-age claims are cognizable under Title VII prohibiting employment discrimination based on race, color, religion, sex, and national origin.
The Court cited Porter's article, "Sex Plus Age Discrimination: Protecting Older Women Workers," in which she argues that older women are subject to unique discrimination based on the intersection of sex and age.
Porter joined the College of Law faculty in 2007. She teaches course work in employment discrimination, disability law, higher education, criminal law, contracts, and feminist legal theory. Porter served as the college's associate dean for faculty research and development from 2018-19 and associate dean for academic affairs from 2010-12.
Porter is a leading expert in disability law and employment discrimination, with a recent focus on the #MeToo Movement. More broadly, her research interests focus on the employment rights of women and individuals with disabilities. She also serves on the executive committee of the prestigious Labor Law Group — an invitation-only organization of law professors dedicated to producing quality scholarship and teaching materials on labor and employment law.
Porter edited the forthcoming book, "Feminist Judgments: Rewritten Employment Discrimination Opinions" (Cambridge University Press) with Ann McGinley of the University of Nevada, Las Vegas Boyd School of Law. The collection is a volume of the "Feminist Judgments" series dedicated exclusively to rewriting the opinions of the U.S. Supreme Court and lower federal courts from a feminist perspective. The opinions explore gender narratives, including the gender pay gap, pregnancy discrimination, harassment, and retaliation.
Porter received the 2020 Faculty Scholarship Award for her article, "Cumulative Hardship," published in the George Mason Law Review. The award annually recognizes the best piece of scholarship published by a Toledo Law faculty member. In the article, Porter explores the undue hardship provision of the Americans with Disabilities Act and whether it should be viewed individually or cumulatively. She also proposes solutions to maximize employment opportunities for individuals with disabilities.
"Professor Porter's scholarship has been frequently referenced in media coverage, and has laid the groundwork for important changes in law and policy relating to ensuring equality in employment relationships," says Geoffrey Rapp, senior associate dean for academic affairs. "That her work was influential to the U.S. Court of Appeals for 10th Circuit in an important decision recognizing intersectionality in employment discrimination comes as no surprise."
Porter earned her J.D., magna cum laude, from the University of Michigan Law School, and her B.A. from Michigan State University.