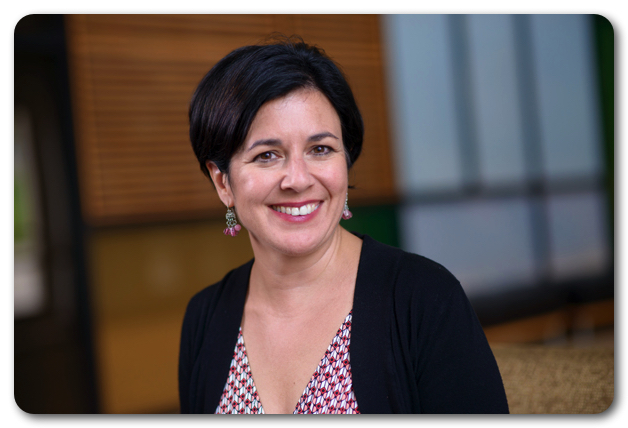 Nicole Buonocore Porter joined the College of Law faculty in 2007 and was the Associate Dean for Academic Affairs from 2010-2012. Prior to Toledo, she was an Assistant Professor of Law at Saint Louis University School of Law, and she was a Visiting Professor at the University of Denver Sturm College of Law in 2012-13. Professor Porter earned her JD, magna cum laude, from the University of Michigan Law School, where she was a member of the Order of the Coif and the Editor in Chief of the University of Michigan Journal of Law Reform. After law school, Porter was in-house counsel for a manufacturing company and practiced employment law in a large law firm in Detroit. She also clerked for the Honorable James L. Ryan, on the U.S. Court of Appeals for the Sixth Circuit. Professor Porter teaches Employment Discrimination, Disability Law, Higher Education, Criminal Law, Contracts, and Feminist Legal Theory. She is a member and on the Executive Committee of the Labor Law Group, an invitation-only organization of law professors dedicated to producing quality scholarship and teaching materials on labor and employment law. She is a nationally-known expert in Disability Law and her research interests focus on the employment rights of women and individuals with disabilities.
Representative Publications
Disability Law, Cases and Materials, West Academic, with Stephen Befort (Minnesota), (2017).
Cumulative Hardship, George Mason L. Rev. (forthcoming 2018).
Mothers with Disabilities, Berkeley J. Of Gender, Law & Justice (forthcoming 2018).
Accommodating Everyone, 47 Seton Hall L. Rev. 85 (2016).
Special Treatment Stigma After the ADA Amendments Act, 43 Pepperdine L. Rev. 213 (2016).
The New ADA Backlash, 82 Tennessee Law Review 1 (2015).
Caregiver Conundrum Redux: The Entrenchment of Structural Norms, 91 Denv. L. Rev. 963 (2015).
Mutual Marginalization: Individuals with Disabilities and Workers with Caregiving Responsibilities, 66 Florida L. Rev. 1099 (2014).
Martinizing Title I of the Americans with Disabilities Act, 47 Georgia Law Review 527 (2013).
Debunking the Market Myth, 12 Georgetown Journal of Gender & the Law 159, with Jessica Vartanian (2011).
Why Care About Caregivers?: Using Communitarian Theory to Justify Protection of 'Real' Workers, 58 Kansas Law Review 355 (2010).
The Perfect Compromise: Bridging the Gap between At-Will Employment and Just Cause, 87 Nebraska Law Review 62 (2008).
Reasonable Burdens: Resolving the Conflict Between Employees with Disabilities and Their Co-Workers, 34 Florida State Law Review 313 (2007).
Victimizing the Abused?  Is Termination the Solution when Domestic Violence Comes to Work?, 12 Michigan Journal of Gender & Law 275 (2006).