Director of the Cardiology Fellowship
Ehab A Eltahawy M.D. FACC, FSCAI, FSVM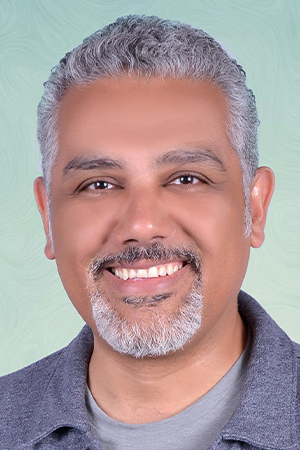 Welcome! We are glad that you are visiting the website of the University of Toledo Cardiovascular Fellowship Program.
The University Of Toledo Division Of Cardiology sponsors a three-year, ACGME-approved academic fellowship. Our program is strongly committed to maintaining a fellowship program with the highest academic standards with a scholarly approach to the practice of cardiology. While we promote an environment of academic rigor, our faculty foster a supportive and collegial relationship with fellows, residents and students. 
In May 2015, The University of Toledo College of Medicine and Life Sciences announced a partnership with Toledo-based health system ProMedica. The partnership establishes a 50-year affiliation between the College and the health system that enriches the quality of medical education and expands clinical training capacity in Toledo.
We are proud to provide training for our fellows at two main clinical sites with distinct characteristics. The University of Toledo Medical Center is a 246-bed academic medical center in South Toledo, formerly known as the Medical College of Ohio (MCO). It takes care of an inner city population. Fellows receive training from our full time University faculty members in diverse practice settings. The ProMedica Toledo Hospital is an 859-bed hospital in West Toledo, and is the largest acute care facility in the Toledo area. It serves a 27-county area in northwest Ohio and southeast Michigan.  It recently opened a new 13-story patient care tower known as Generations Tower. Fellows rotate here with the University-affiliated faculty of the ProMedica Physicians Cardiology group.
Our fellowship program provides extensive education in the core disciplines of non-invasive and invasive cardiology. The first two years are largely devoted to core rotations in clinical cardiology, cardiac imaging and nuclear cardiology, interventional cardiology and electrophysiology. Third year fellows will have the opportunity to pursue up to eight months of electives in focused areas such as interventional cardiology, electrophysiology, cardiac imaging, vascular medicine, structural cardiac interventions, and/or clinical research. 
We are a close-knit group of dedicated academic cardiologists providing broad-based training in all the domains of cardiovascular medicine. The fellowship is designed to meet all the requirements of the American College of Cardiology Core Cardiovascular Training Statement (COCATS) and the American Board of Internal Medicine (ABIM) Cardiovascular Medicine Board. We assure that our graduates are ready to pursue independent practice, advanced subspecialty fellowships or continue onto an academic cardiology career.
Sincerely,
Ehab A Eltahawy M.D. FACC, FSCAI, FSVM