Clinical Rotation Sites
The following is a list of hospitals in which fellows rotate:

ProMedica Toledo Hospital
Toledo, Ohio
Promedica Toledo Hospital is located in West Toledo and named one of Healthgrades' 50 Best Hospitals in America. This award recognizes the top 1 percent of hospitals in the nation for exhibiting clinical excellence. The Toledo Hospital houses 794 beds and is the largest acute care facility in the Toledo area.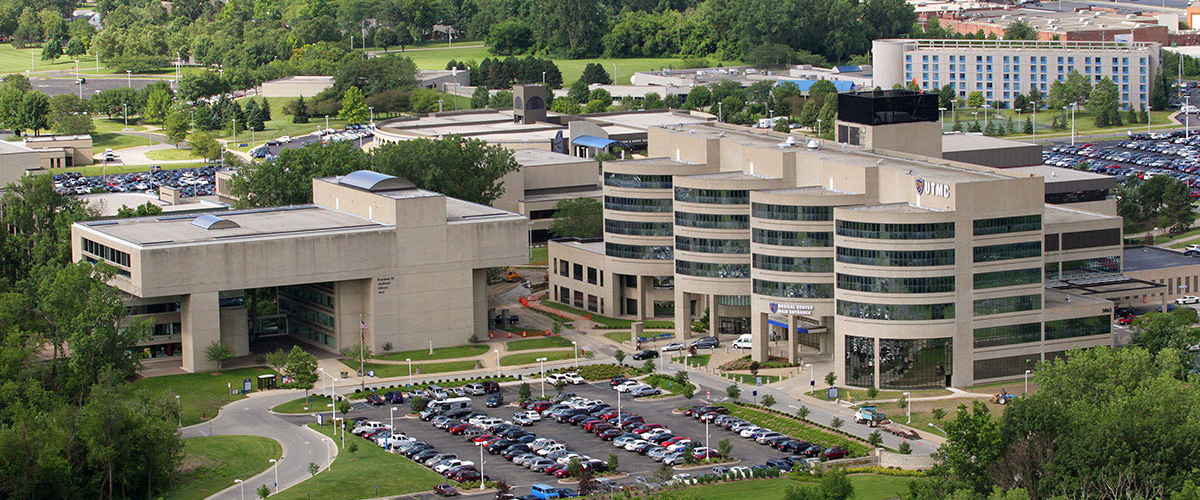 University Toledo Medical Center
Toledo, Ohio
The University Toledo Medical Center (UTMC) is a 267 bed hospital.  Since 1964, UTMC has been serving the health needs of the Toledo community. Established as a teaching hospital to train the future physicians and medical professionals of the greater Toledo region, UTMC remains dedicated to providing advanced care and healing in a patient-centered environment.  With access to the latest clinical trials and medical research we are committed to teaching the next generation of health-care professionals.
Each year, more than 300,000 people rely on The University of Toledo Medical Center to care for their health needs. By offering best-in-class specialties, better outcomes and expert physicians, nurses and medical technicians in a superior continuum of care, UTMC has played a vital role in the health and healing of the Toledo region for decades. And we'll continue to play this role in the future.
---
Program Home   Message from the Director  Program Highlights  How to Apply