Fellowship Highlights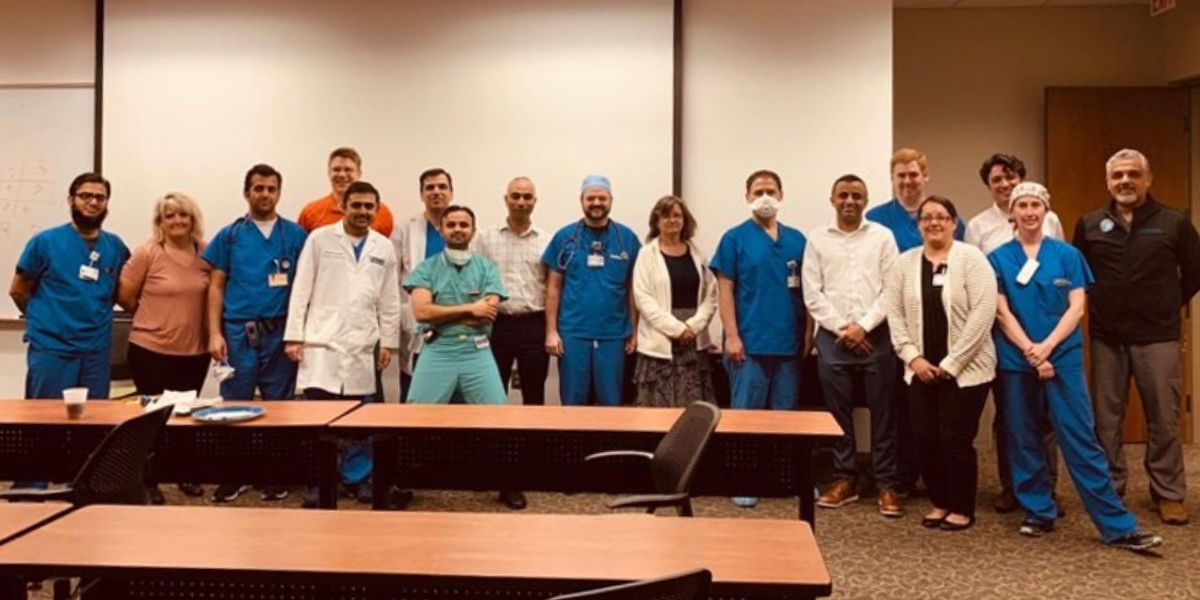 Thank you for your interest in the cardiology fellowship training programs at The University of Toledo.
CARDIOVASCULAR DISEASE PROGRAM
We offer 3 positions each year in our three-year Cardiovascular Disease Fellowship, which primarily emphasizes clinical cardiology. During the three-year fellowship, UToledo provides a comprehensive educational program including inpatient and outpatient clinical experiences; training in the Cardiac Catheterization and Electrophysiology Laboratories; as well as Nuclear Cardiology, Echocardiography (including transesophageal echo), cardiac rehabilitation, cardiothoracic surgery, congenital and pediatric cardiology,  with dedicated research time for generating a research proposal or writing up a case report. Applications are accepted through ERAS. Applications are accepted through ERAS and follow the July cycle dates.
Fellowship Roations:
Adult Congenital Heart Disease (ACHD)
Cardiac Catheterization
Cardiac Imaging
Electrophysiology
Nuclear Cardiology
Inpatient Cardiology Services
Research
Vascular Medicine
Educational Conferences
Weekly conferences: Cath conference, EKG conference, Structural Heart Conference
Monthly conferences: ECHO conference, EP conference, Journal club, Cardiovascular Lecture Series
---
State-of-the-art Simulation
The University of Toledo's Interprofessional Immersive Simulation Center reflects today's reality of medicine. 
The three-story, 65,000-square-foot facility is the first in the nation to incorporate three integrated simulation centers: a progressive anatomy and surgical skills center, an advanced clinical simulation center, and a virtual immersive reality center.
---
Program Home   Message from the Director  Benefits  How to Apply