Master's Degree in Chemistry, Thesis-Based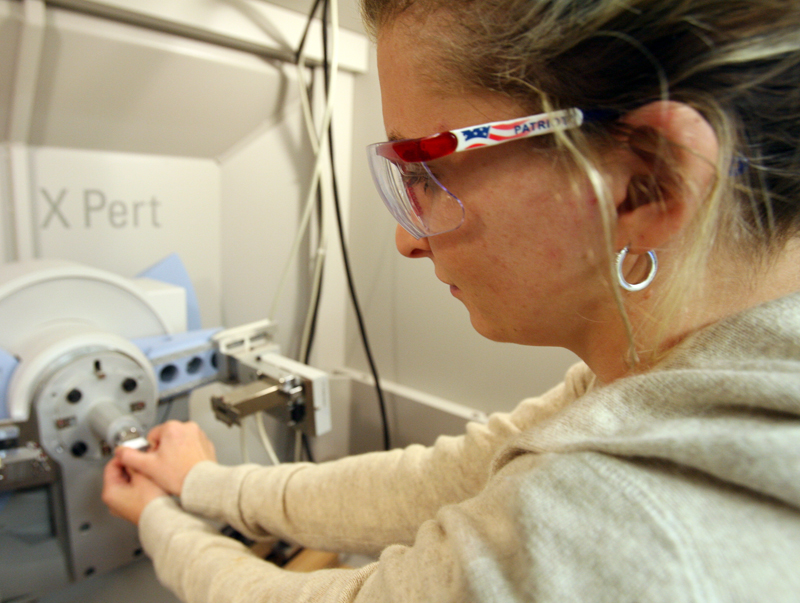 The master's program in chemistry at UToledo increases the professional competence of the chemist beyond the bachelor's degree. Course work, independent research and small group discussions are emphasized to achieve these goals. The M.S. degree can be viewed as an important professional goal or as preparation for study toward the doctoral degree.
Requirements
For the degree of Master of Science, students must meet the following departmental requirements:
The courses presented must total at least 30 hours of graduate credit, including at least four hours credit in Graduate Research.
Registration for Research Seminar is typically required each term the student is enrolled in Graduate Research.
Each candidate must present a thesis.
Registration for Chemistry Colloquium is typically required each term, but no more than four hours credit may count within the required 30 hours.
Each candidate must demonstrate satisfactory performance on a comprehensive oral examination on his or her thesis research, in addition to the public defense of the thesis at a colloquium presentation.
Each student must specify an area of chemistry in consultation with his/her director. Once a major area of chemistry is chosen, the student, in conjunction with the graduate advisor, the research director and the students' advisory committee, will prepare a plan of study listing the courses and other requirements for the degree. Upon approval, the plan of study becomes the list of course requirements for the degree.
Students are required to take four or more 6000-level courses covering at least three different sub-disciplines of chemistry as part of the plan of study.
Each student must prepare a program in consultation with the advisor. Upon choosing a research director, an advisory committee will be appointed to supervise the research, to administer the comprehensive general oral examination, and to approve the thesis.
Each student must register and successfully complete CHEM 6940.