Faculty: Dragan Isailovic, Ph.D.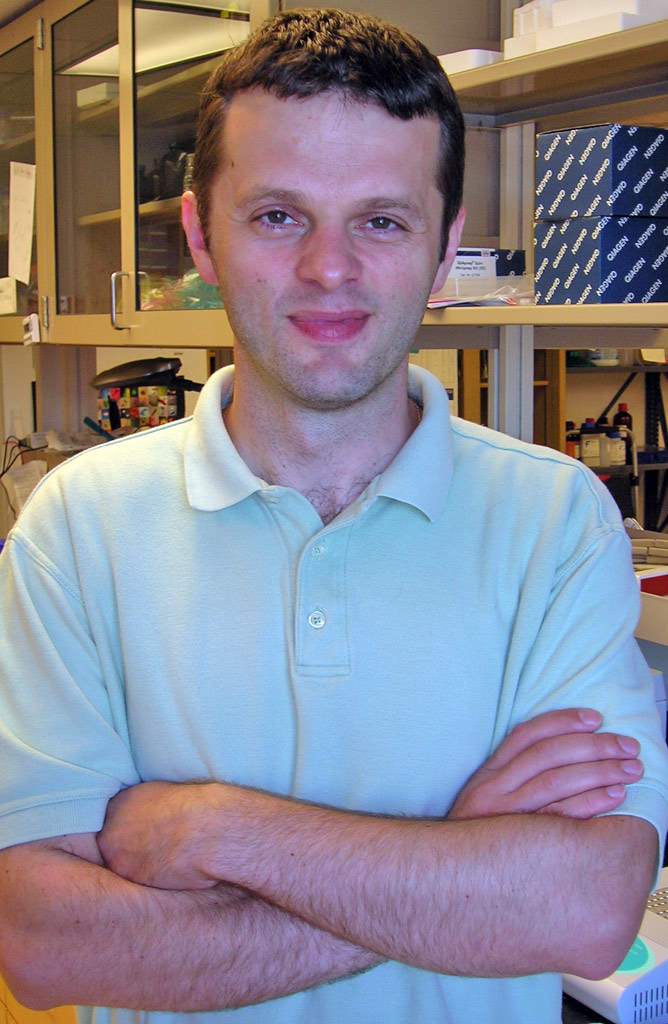 Professor
Email: Dragan.Isailovic@utoledo.edu
Office: BO1086F
Phone: (419) 530-5523
Fax: (419) 530-4033

Professional Background:
Dipl. in Phy. Chemistry 1998: University of Belgrade
Ph.D. 2005: Iowa State University
Postdoctoral Fellow, 2006-08: Indiana University  

Publications

Research Synopsis:
The development of new experimental tools of bioanalytical and biophysical chemistry is of the utmost importance to understand how each molecule plays its role in biological systems. In general, I am interested in developing hyphenated imaging, separation, and mass spectrometry methods for analysis of proteins, glycans, and other biomolecules. More specifically, my research group will combine light microscopy and spectroscopy, separation techniques, mass spectrometry, and biotechnology for analysis of biomolecules in cells and tissues. Developed methodologies would be applied for qualitative and quantitative studies of biological systems and disease diagnosis.
---
Research Details:
Dr. Isailovic's research group has worked on independent and collaborative projects related to qualitative, quantitative, and imaging analyses of biomolecules and potential biomarkers in purified samples, in biological cells and tissues, and on the surfaces of nanoparticles. The following is a list of recent research topics studied by his group using primarily mass spectrometry (MS), fluorescence spectroscopy, and various imaging (microscopy, MS imaging) and separation (gel electrophoresis, HPLC and IMS) methodologies:
Analyses of  proteins, glycans, and lipids by MS

Proteomic analyses of human saliva 

Quantification of microcystins by LC-MS

Visible-wavelength MALDI-MS of biomolecules
MALDI-MS imaging of proteins in tissues
Quantification of proteins by fluorescence detection and MS

Multimodal spectral imaging of biomolecules in cells

Investigation of energy transfer involving fluorescent proteins
---
Teaching:
Professor Isailovic has taught the following undergraduate and graduate courses at the University of Toledo
Elementary Chemistry (CHEM 1090) 

General Chemistry I (CHEM 1230)

Analytical Chemistry (CHEM 3310) 

Instrumental Analysis (CHEM 4300)

Advanced Laboratory III - Instrumental Analysis (CHEM 4880) 
Advanced Analytical Chemistry (CHEM 4980/6300/8300)
Spectroscopic Methods & Analysis of Spectra (CHEM 4980/6330/8330)
Special Topics in Chemistry: Mass Spectrometry (

CHEM 4980/6980/8980

)