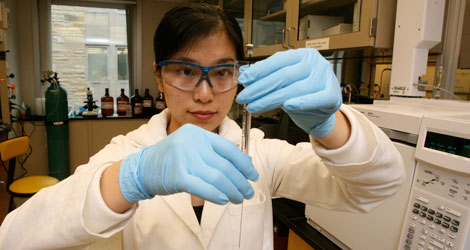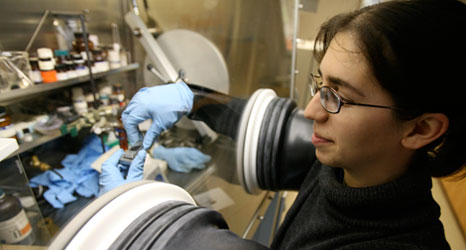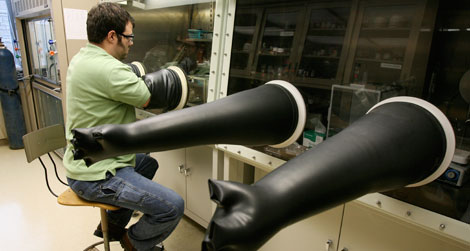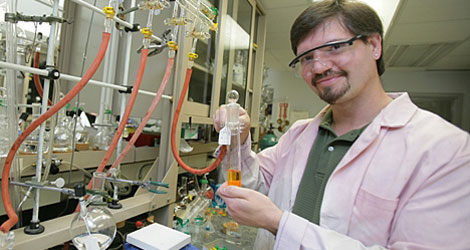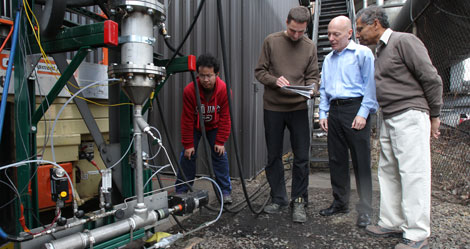 What is the UT School of Green Chemistry and Engineering?

The mission of the UT School of Green Chemistry and Engineering is to improve the human condition through research, education, and outreach activities that promote safe and sustainable use, production, and recycle of chemical materials.
Welcome
Additional Resources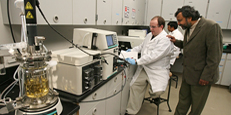 Research Opportunities
Research opportunities include development of renewable feedstocks, atom economical syntheses,  catalysis, applications of benign solvents, improved analytical techniques, and process design.  Learn more
Faculty Positions Available

The UT SGCE invites applications for two tenure-track faculty positions, one in chemical engineering and one in organic or organo-metallic chemistry.  Review of applicants will begin on October 15, 2012.  Learn more
News and Events
The UT SGCE was well represented by faculty, students, staff, and alumni at the 16th Annual ACS Green Chemistry and Engineering Conference in Washington, DC.  See group photo above.  Learn more
Professor Andrew Jorgensen selected as a member of the 2012 class of Fellows of the American Chemical Society. Learn more 
Dr. Peter Andreana joins the SGCE as an Associate Professor of Chemistry.  Learn more
Publications
Recent publications that cite the UT SGCE affiliation are available at this site. These publications include the results of faculty and student research on topics related to green chemistry and green engineering.  Learn more
Research Opportunities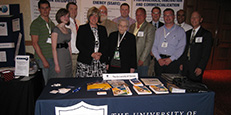 What are Green Chemistry, Green Engineering, and the Triple Bottom Line?
Green Chemistry is the use of a set of principles that reduces or eliminates the use or generation of hazardous substances in the design, manufacture, and application of chemical products.  Learn more.
Green Engineering is the development and commercialization of industrial processes that are economically feasible and reduce the risk to human health and the environment. Learn more
The Triple Bottom Line (TBL) relates the long-term sustainability of an organization to it's social, environmental, and financial impacts.  This is also referred to as the 3Ps: people, planet, and profit. Learn more