/nsm/chemistry/
Chemistry Menu
/nsm/chemistry/
Resources
Contact Us
Main Campus
Bowman-Oddy Laboratories
Room: BO 2022
Mail Stop: 602
Phone: 419.530.2100
Fax: 419.530.4033
utchem@utoledo.edu
Faculty
Faculty
Steven J. Sucheck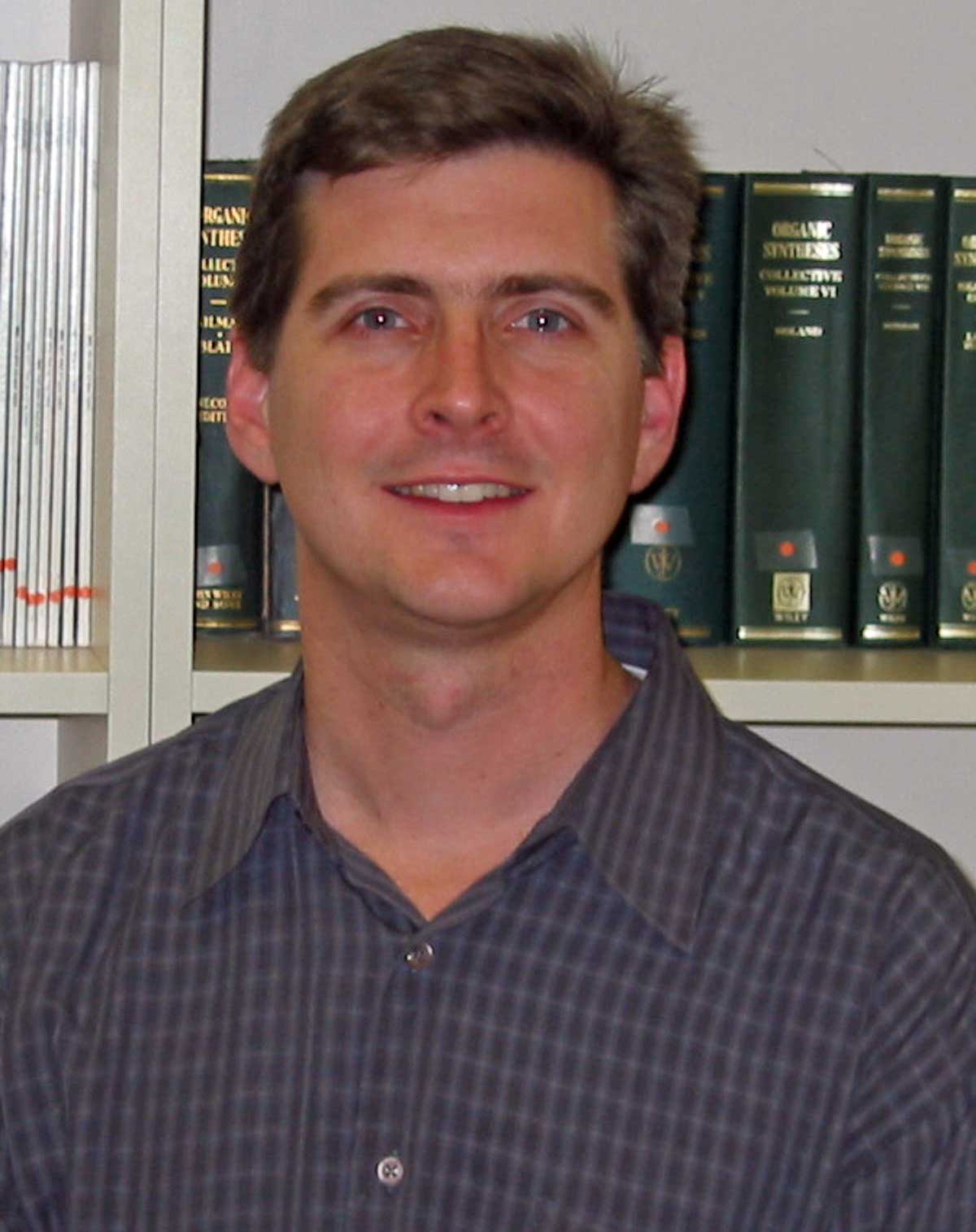 Associate Professor
Email: steve.sucheck@utoledo.edu
Office: WO 3276
Phone: (419) 530-1504
Fax: (419) 530-1990
Professional Background:
B.S., 1992, Univ. of Toledo
Ph.D., 1998, Univ. of Virginia
NIH Postdoctoral Fellow, 1998-2000, The Scripps Research Institute
2000-2002 Sr. Scientist, Optimer Pharmaceuticals;
2003-2005 Group Leader, Optimer Pharmaceuticals 

Group Page
Publications

Research Synopsis:
In general, our laboratory is interested in synthetic investigations useful for defining the structure-function relationships of natural or designed ligands in an effort to better understand the origin of their biological properties.
Specific areas of interest include:
(1) New synthetic strategies for the preparation of homogeneous glycopeptides.
Eukaryotic, prokaryotic and viral proteins contain varying degrees of complex glycans covalently attached to key amino acids mainly through N- or O-glycosidic linkages. The detailed understanding of the functional roles of most glycans remains to be determined. Glycans are frequently identified as recognition markers in biological systems, play important roles in cell adhesion, effect protein folding, and can alter the rates enzymatic reactions due to their influence on protein conformation. Furthermore, protein glycosylation can often be diagnostic of number of disease states. Oligosaccharides are also critical to a number of pharmacologically import protein properties. The microheterogeneity of closely related glycans makes glycoform purification and structure elucidation very difficulty. Since these compounds cannot be easily isolated in significant quantity, synthetic methods for homogeneous glycoprotein preparation are need to more readily elucidate the structural and functional roles of carbohydrates in glycoproteins and to further advance structural studies. Key to our studies is the development of new orthogonal chemical ligation strategies which can be use to assemble these complex structures.
(2) Glycopeptide-based cancer diagnostics and vaccines.
Carbohydrates frequently serve as important markers for cancer and are potential targets for active immune therapy. One example is the human epithelial type 1 mucin (MUC1), a large polymorphic transmembrane mucin expressed on normal glandular epithelia. In cancer cells the MUC1 glycoform distribution changes to reduced glycosylation with many of the glycan chains truncated relative to normal cells exposing hidden glycan epitopes on the molecule. Together these aberrant and exposed glycans are referred to as tumor-associated carbohydrate antigens (TACAs). Individuals with early breast cancer who possess natural anti-MUC1 antibodies have been shown to have a reduced likelihood of distant metastases and better disease-specific survival. We are interested in enhancing the immune response against this target by preparing homogenous immunovarients of MUC1 which have been suggested to elicit an improved T-cell response.
(3) Synthetic investigations into new antibiotics.
Currently we are investigating new synthetic approaches and targets containing beta-D-arabinofuranosides. Arabinofuranosides are major components of a number of pathogenic organisms including bacteria such as Mycobacterium tuberculosis (TB). The compounds resulting from these investigations are believed to be useful for understanding key steps in the bacterial cell wall synthesis of TB. Since the bacterial cell wall is a well-established target for a number of anti-bacterial therapies these studies may potentially lead to an improved understanding of cell wall synthesis targets or to new antibiotics useful for treating the growing threat of multi-drug resistant TB. In addition to these topics we have interests in the chemistry of the aminoglycoside, macrolide and oxazolidinone classes of RNA-interactive antibiotics.