/studentaffairs/reslife/
Welcome
/studentaffairs/
Resources
Get Connected
Welcome to McComas Village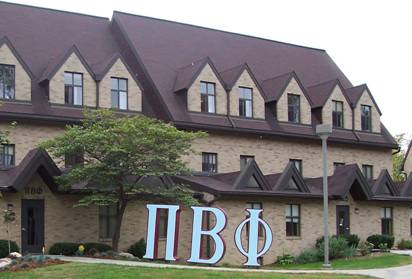 McComas Village
2940-3130 Village Loop
Toledo, OH 43606
Front Desk: 419.530.1360
Highlights
McComas Village is a town-house like facility and houses seven sororities and seven fraternities. Each townhouse contains formal living and dining areas, a full kitchen, laundry room and two- and three-person bedrooms. Residents are generally members of a Greek chapter and are not required to purchase a meal plan.
Location
McComas Village is conveniently located near the Glass Bowl football stadium and the Student Recreation Center. Single rooms available.
Fun Fact
McComas Village's opening in 1990 marked the first time in the University's history that fraternities lived on campus and the return of sororities on-campus after an absence of 18 years.


Room Features

2-Person Rooms

yes

3-Person Rooms
yes
Co-Ed by House
no

Community Bathrooms

yes

24-Hour Info. Desk
yes

Air-Conditioning

yes

Alcohol- and Substance-Free Floor
no

Computer Lab

yes

Elevators
yes

Full Kitchen

yes

Formal Living Room
yes

Cable Service

yes

Telephone and Voicemail Service
yes

Data Hook-Up (in room)

yes

First-Year Focus
no

House Lounge

yes

Wheelchair Accessible Rooms
no

Convenience Store

no

Laundry Facility
yes
Pricing
(Per Semester)
Double Room: $2,627
Triple Room: $2,627
For more information on living in the McComas Village, please download the
McComas Village Living Guide
. To register your event, please complete the
McComas Village Registration form
.