Cup of Prevention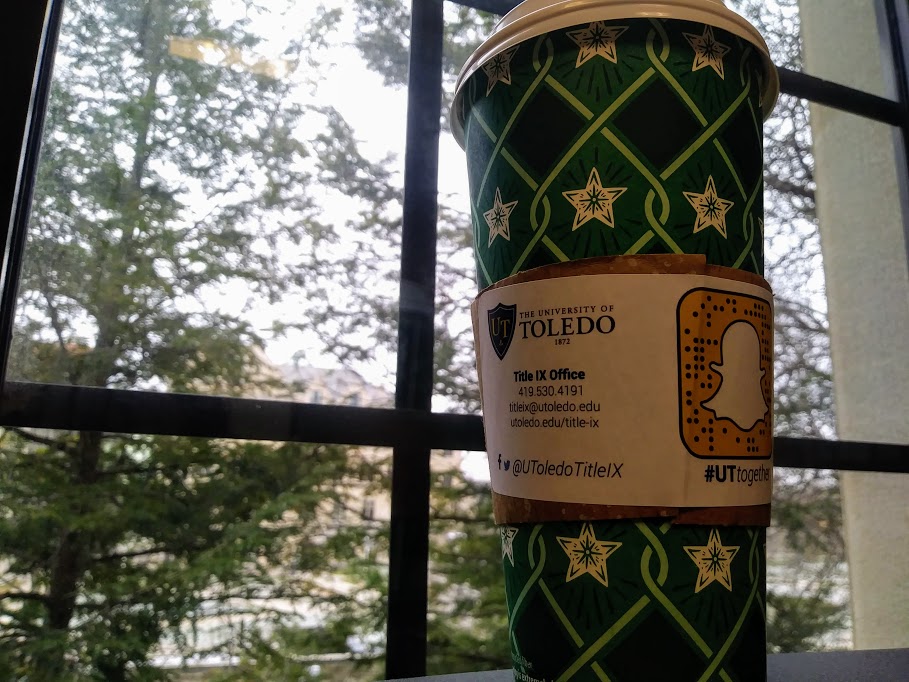 Started in 2015, each year the Title IX Office collaborates with campus partners to promote "Cup of Prevention," an initiative to promote awareness and education campus wide on issues relating to sexual misconduct. The Title IX Office has been fortunate to collaborate with various partners including Rocket Dining, the Office of Student Advocacy and Support, the Four Seasons Bistro on Health Science Campus and Office of Student Involvement and Leadership.
Through the "Cup of Prevention" campaign, stickers are placed on coffee sleeves, food packages, and hygiene products during the month of November or December. Each sticker has a snap code leading to a page with information about Title IX and educational opportunities to reduce sexual misconduct and how to provide resources to those impacted by sexual violence. This can include being impacted by sexual harassment, sexual assault (actual or attempted), domestic violence, dating violence, stalking, and/or retaliation. 
The "Cup of Prevention" campaign is one of a series of education initiatives during the academic year to inform the UToledo community about sexual misconduct and the campus resources available to them. The campaign is also designed to continue the conversation about how to reduce sexual misconduct incidents and to promote how to be a pro-social bystander. 

UToledo's Title IX Office ensures compliance with federal law. Title IX Office investigates all reports of sexual misconduct, implements interim measures when necessary and works to remedy the effects of sexual misconduct. The office also works to provide prevention efforts. 
For more information on Title IX and the services/resources provided please visit our website or contact us at titleix@utoledo.edu. You can also call 419.530.4191.