Meet the SEED Team
MICHAEL GREEN, P.E. CEM


DIRECTOR, ENERGY MANAGEMENT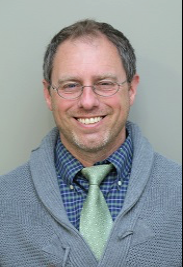 Michael Green, P.E., Director of Energy Management for The University of Toledo, manages the $14 million campus utilities consumption and procurement, manages,
along with others,
mechanical infrastructure improvement projects,
has commissioned
LEED projects, and
is involved in all
mechanical engineering construction. He also provides direction for the steam plants, chilled water plants, building automation controls, a
nd overall campus sustainability. He provides leadership and direction to Universities and High Schools in the surrounding area in order to foster career development and encourage sustainable habits for the future. Michael has 20 years' experience in construction, renewable energy, energy management, heating/ventilation and air conditioning design, plumbing design, operating and optimizing centralized steam/chilled water systems, and building automation controls. Two notable public projects include project manager for the $30 million UT Field House renovation and plumbing/pool system designer for the Toledo Zoo Arctic Encounter.  Michael earned his bachelors degree in Mechanical Engineering from UT, acts as treasurer for Toledo ASHRAE, sits on the UT Engineering Alumni Board, runs half-marathons, and teaches Junior Achievement at his sons' school.  
Sustainability Specialists
The SEED Initiative organizes environmental sustainability projects and events, provides grants and scholarships, creates innovative building renovation, and implements a comprehensive educational campaign. SEED commits itself to not only leaving behind a better planet, but by creating better people who are living on it.
OLANUSI OLALEKAN

---

Ola is a solar PV enthusiast, pursuing his Masters degree in Energy Engineering at UToledo. He is an advicate of conservative and sustainable use of earths wealth because mother nature can go bankrupt too.

SAKIB PATHAN

---

Sakib is pursuing his Doctoral studies in Civil Environmental Engineering at UToledo. He has a diverse set of experiences that range from designing water treatment facilities, using drones for setting up mobile air monitoring network, working on energy efficiency projects, transportation/Rail networks to working with a group of students that build rockets. 

LATISHA MARU

---

Latisha is pursuing her Maters degree in the school of Business at UToledo. Her interests vary broadly. She designs awesome displays. She is proud to be a part of SEED team and feels great about contributing towards making our campus better place to live in.
 Sustainability Recyclers
The SEED Initiative implements recycling program of University of Toledo throughout its campuses. SEED is committed to the principles of reduce, reuse and then recycle. The team is streamlined, dedicated and efficient. They try to maintain schedule precision.
| | | | |
| --- | --- | --- | --- |
| | | |       |
Sahil

---

Sahil is a senior majoring in mechanical engineeing at Utoledo. He is part of the SEED team since two years making the earth a bit greener everyday.

Aditya M

---

Aditya is pursuing his bachelors degree in mechanical engineering degree at UToledo. He is passionate about the work he does and serves the purpose of sustainability gracefully 

OlaLEKAN M

---

Ola is pursuing his bachelors degree in C.S Engineering at UToledo and is also a member of US Army.

AmalKrishnan S

---

AmalKrishnan is pursuing his Masters in Mechanical engineering at UToledo. His 0contribution to SEED is remarkable.