Outstanding Alumni
Award Recipients
Each year, The University of Toledo Alumni Association honors outstanding graduates at the annual Homecoming Gala. The gala is held the Friday evening of Homecoming weekend in the Lancelot Thompson Student Union Auditorium. 
The Gold T, Blue T and Edward H. Schmidt Outstanding Young Alum awards are given out and distinguished alumni from each college are honored. 
The Gold T is awarded to an individual who has made an outstanding contribution to his or her field of endeavor and has been of service to the University, community or nation. The Blue T is awarded in recognition of an individual's outstanding service to the UT Alumni Association and the University through committee and community involvement.
In memory of Edward H. Schmidt, the Outstanding Young Alum Award is presented to an alum under the age of 35 in recognition of outstanding achievement in his or her field of endeavor.
Below is a list of alumni from the College of Arts and Letters who have received awards. 
2021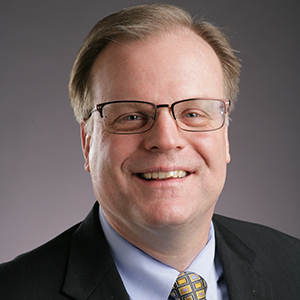 Dan Saevig '84
Special Recognition Blue T and Gold T Award
2021
Jeff Kuhlman '84
Outstanding Alumni Award
2019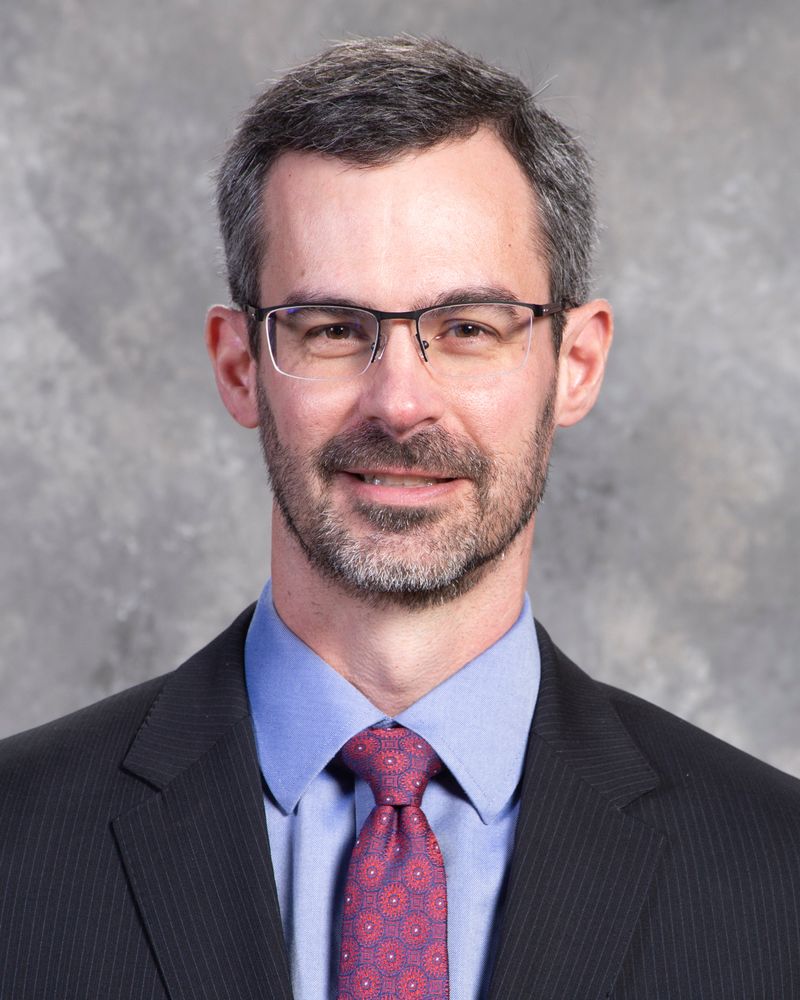 Dr. John Stevens '94
Outstanding Alumni Award
2018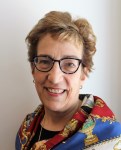 Eileen P. Bradner '80
Outstanding Alumni Award
2017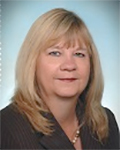 The Hon. Nancy Miller, '77, '77, '79, '88
Blue T Award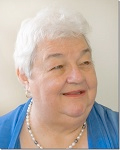 Dr. Nancy Preis, '71, '74
Outstanding Alumni Award
2016
Laurie, '81, and Brian Winters, '81, '89
Outstanding Alumni Award
2015
Michael Tavel, '85, '85
Outstanding Alumni Award (for the former College of Communication and the Arts) 
The Hon. Kevin Boyce, '95
Outstanding Alumni Award (for the former College of Languages, Literature and Social Sciences)
2014
Tom Waniewski, '78
Outstanding Alumni Award (for the former College of Communication and the Arts)
Charlotte Shaffer, '48
Outstanding Alumni Award (for the former College of Languages, Literature and Social Sciences) 
---
Alumni Spotlight
Oladeji Tiamiyu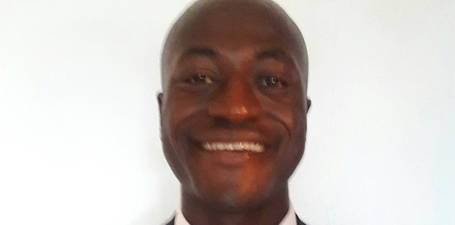 Oladeji Tiamiyu is a first-year student at Harvard Law School, where he also is an op-ed contributor to the Journal on Law and Technology, adviser providing professional and educational guidance to immigrants and underserved community members at a Boston startup, and class representative to the Effective Altruism Society. Before law school, he was a teacher on Reunion Island off the coast of Madagascar and in Washington, D.C.
Oladeji graduated magna cum laude from UT in 2014 with a major in political science. His most memorable academic experiences came from the Inside/Out Prison Exchange Program with Dr. Renee Heberle, constitutional law courses with Dr. Sam Nelson and studying abroad in Pau, France.
He also was a Fellow with Obama for America in 2012, a resident adviser at UT's Presidents Hall (then the Crossings) and a tutor with Upward Bound.
The summer of 2018, Oladeji will work with the American Civil Liberties Union of Michigan, continuing his mission of, in his words, "curtailing mass incarceration, promoting tech security and privacy, and protecting refugees and immigrants from malevolent social movements."
Oladeji enjoys hiking, stargazing, cooking vegan meals and listening to Malian musician Toumani Diabate. He also hopes to break his 22:32-minute personal best time in a 5K race during the 2018 Cambridge Spring Classic in Cambridge, Mass.
---
Sheree Hovsepian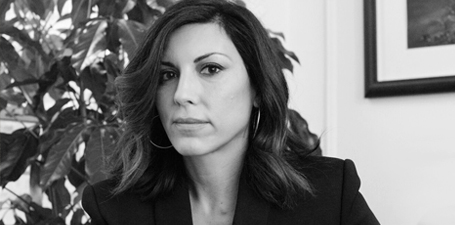 Sheree Hovsepian, an Iranian-born American, is a visual artist who works with photography, collage, sculpture and drawing. She earned a bachelor of fine arts degree from UT in 1999 and a master of fine arts degree from the School of the Art Institute in Chicago in 2002.
Her recent residencies include open sessions at The Drawing Center in New York City, the Vermont Studio Center in Johnson, Vt., and the Banff Centre for Arts and Creativity in Banff, Alberta, Canada.
Her recent solo exhibitions include The Altogether, Monique Meloche Gallery in Chicago, and Sheree Hovsepian at Higher Pictures in New York City. Future projects include Out of Easy Reach, curated by Allison Glenn, Chicago.
Sheree's work is displayed in various public collections, including the Solomon R. Guggenheim Museum in New York City, the Art Institute of Chicago, and the Zabludowicz Collection in London, among others. Sheree is represented by Higher Pictures Gallery, New York City, and Monique Meloche Gallery, Chicago.
---
Austin Holmes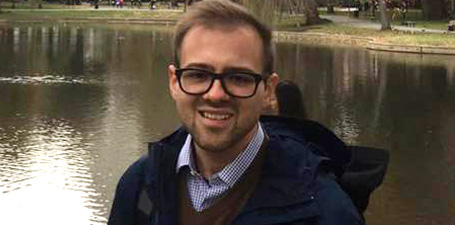 Austin Holmes earned a bachelor of arts degree in history from UT as the Andrew J. Townsend Student of the Year in 2016. He also graduated magna cum laude and received departmental honors.
He was awarded UT's Donald L. Solomon Scholarship Award, the Charles DeBenedetti prize for his essay "Imagining Peace" and a Shapiro Writing Competition award for "Religious Tyranny and Pluralism in The Handmaid's Tale." Austin received a research grant for his thesis on John Wyclif's theology, which was completed under the direction of Prof. Kristen Geaman.
As a history major, Austin believes one of the most valuable lessons learned was not only how to be a scholar, but how to intersect scholarship with activism.
He is pursuing a master's degree in historical theology at Boston College, which is ranked fifth in the world for this program, and was selected for a research assistantship with Dr. Franklin Harkins, a leading historian of medieval Christianity.
Presently, Austin is editing a faculty manuscript for Princeton University Press and completing a project on Saint Albert the Great. His future goals include being accepted to a top PhD program and becoming a professor so he can, in his words, "inspire students with the riches of medieval Christian thought and spirituality."